Blond Hair Inspiration For Summer From Some of Your Favorite Celebrities
Stars like Millie Bobby Brown, Channing Tatum, Zac Efron, Miley Cyrus, and Brie Larson: what do they all have in common? If you thought "they're all extremely good-looking," you're not wrong. But I'm referring to the fact that they all recently made a major hair change — they went to the blond side. (Or, for people like Cyrus and Larson, the blonder side.)
I regret to inform you that I am not calling this a "trend" because trends come and go, and deciding to color your hair blond isn't going anywhere anytime soon. But when a gaggle of celebrities make a hair change, chances are, more people will follow suit. Plus, a new season is a great time to go a bit lighter. Celebrity colorist and dpHUE cofounder Justin Anderson, whose clients include Gwyneth Paltrow, Margot Robbie, Chelsea Handler, Cyrus, and Larson, offers a few of his tips to keep your blond looking fresh, should you decide to take the plunge yourself.
The first step if you're going from brunette to blond, like Dua Lipa recently did, or even a dark blond to platinum, is to prepare your hair with a strengthening mask like Olaplex No. 3. "I actually suggest to put it in damp hair before bed with a shower cap on to get the greatest results," Anderson said. He also recommends not washing your hair everyday. Utilize dry shampoo in between washes, and if you do need to wash daily, use something like the dpHue ACV Hair Rinse ($35). It helps get rid of buildup on the scalp and hair cuticle without stripping your hair color.
For his clients, he suggests giving the hair a "break" from color every few months to help keep the hair's integrity, like he did with Cyrus. "[Miley] gave her hair a major break. We didn't do a full color for months to help bring back the integrity of the hair. The advice I gave her when she left my chair was to do weekly Olaplex treatments, add the dpHUE Color Fresh Oil Therapy ($35) daily, and try to avoid constant heat styling," he said.
And he supports the idea of men going blond, even platinum, but he suggests thinking about the change realistically. "Touch it up one or two times, and then just let it grow out," Anderson told us. "It's the type of hair color that's not sustainable for men, but it can be an amazing change of pace for the average guy."
Keep reading to see the best celebrity blond hair changes of late — you might just find your next hair color.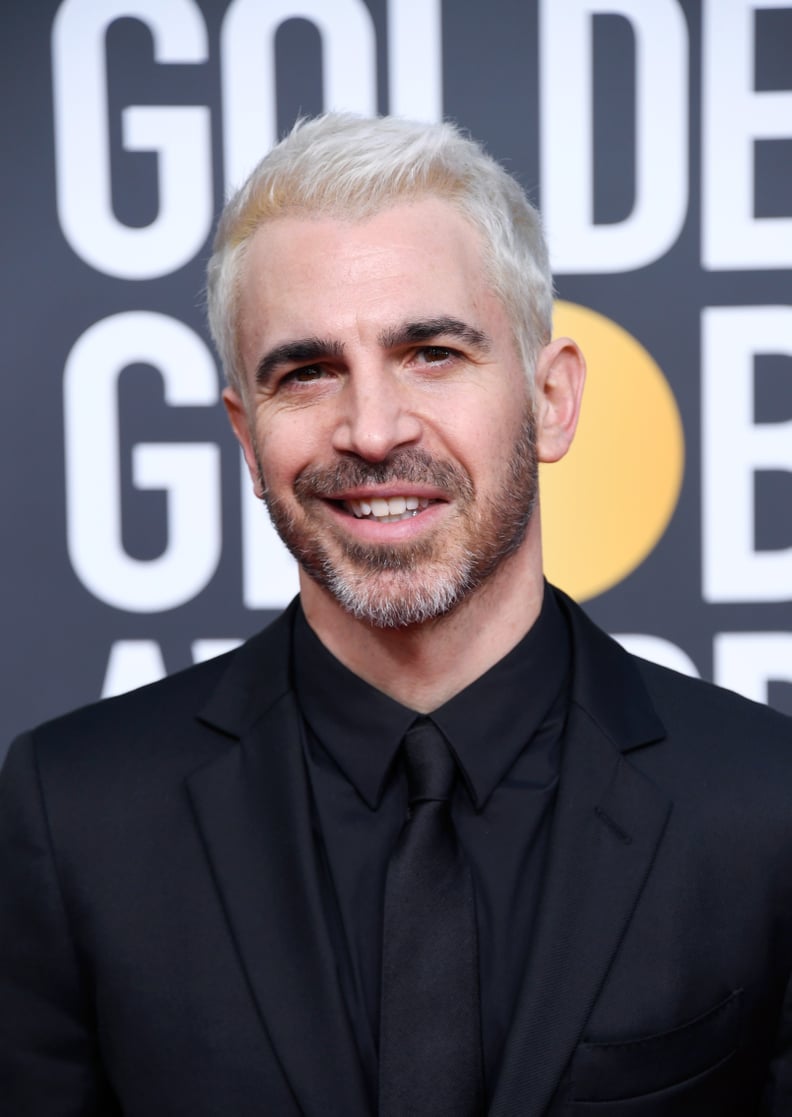 Chris Messina