Christina Aguilera Is Earning Her "Bad Reputation" With This Dark Joan Jett Look
Christina Aguilera is a pop legend in her own right, but she seems to paying homage to another famous and talented lady, Joan Jett, with her look. Aguilera posted a few photos of the dark, mullet-like hairstyle on Instagram and the resemblance to The Runaways member is astounding. Considering the pop star is all about girl power, and Jett was the first female solo artist to start her own independent label, it's likely this comparison was intentional. While the new hair color looks like it might be a wig, her new edgy hair is convincing us that she can pull off any look with confidence. After all, dirty Xtina is known for embracing her bad reputation.
Joan Jett in 1977 Performing with The Runaways
Joan Jett in 1977 performing with The Runaways.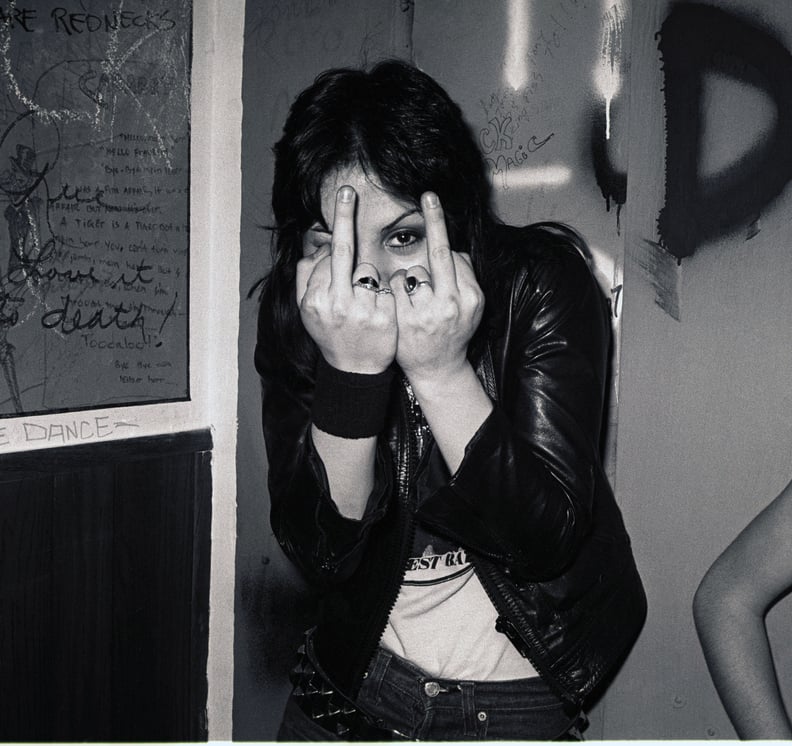 Joan Jett in 1977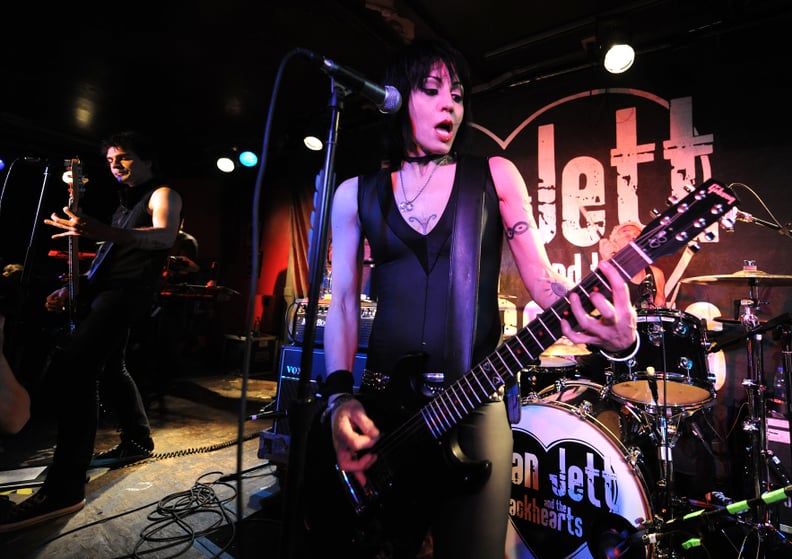 Joan Jett in 2010
Joan Jett performed at the The 100 Club in London in 2010.