This headline may be misleading, because, let's be clear: nothing will make you forget the pain your feet will endure at Coachella. But that's what you prepare for in the desert, among other things. For instance, you might accrue a dust-driven sinus infection, contract acne cosmetica, and spend most of your life's savings on lodging — but you're at Coachella, a desert wonderland where thousands congregate to see their favorite artists, show off interesting fashion choices, and, of course, flood the 'gram with photos. One thing we all know about the festival is that beauty looks tend to be eccentric, a form of self expression (or, perhaps, "selfie expression"), and unfortunately, culturally appropriative at times. (If you're questioning your choices, here's a primer on what to avoid.)
Justine Marjan, who has worked on the Kardashians, Ashley Graham, and countless Fashion Week shows, told us which hairstyles she predicts will take over in Indio, CA. In the past, we saw a lot of hair glitter, braids, and bright hair colors, but this year, Marjan believes it's going to be all about amping up your everyday hairstyle with bold accessories. Marjan just launched her second collaboration with Kitsch, a collection of bedazzled hair clips that hairstylists and consumers have both fallen in love with. She also predicts the use of halo hair extensions, but with a twist, and curtain-esque hair chains.
Keep reading to learn more about her predictions for this year's Coachella Valley Music and Arts Festival.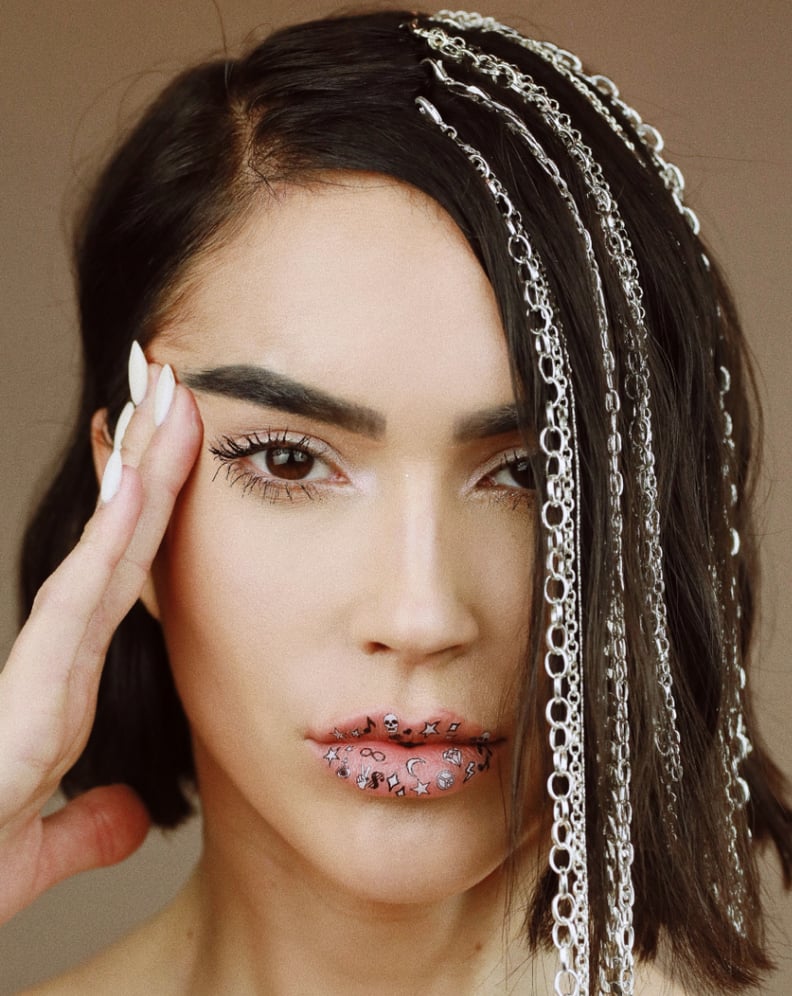 Chain, Chain, Chain
"Chains are a fun way to add something unexpected to the hair," said Marjan. "I did a version of this at Christian Siriano's New York Fashion Week show, attaching them into a low ponytail, but I also love them hanging off the head like their growing out of the hair like this look on Brittany Xavier. I got these chains at a local craft store and attached them to clasps that I attached to the hair with a braid. I love how it looks paired with the tattoo lip by Ashley Holm."
Long Lengths
"I love the homage to Woodstock at Coachella and am looking forward to seeing lots of ultralong lengths that can be whipped around," said Marjan. If you don't already have long hair, she suggested using a Hidden Crown Hair Headband style extension.
"This is the easiest way to add dramatic length on yourself without a ton of effort or worrying about tracks showing. Style it with rocker waves using the Ghd Classic Curl Iron and lots of Tresemme Micro Mist," she said.
For the butterflies, Marjan took 3D paper butterflies from the craft store and attached them into the hair with a clear string, which created the illusion that they were floating through the hair.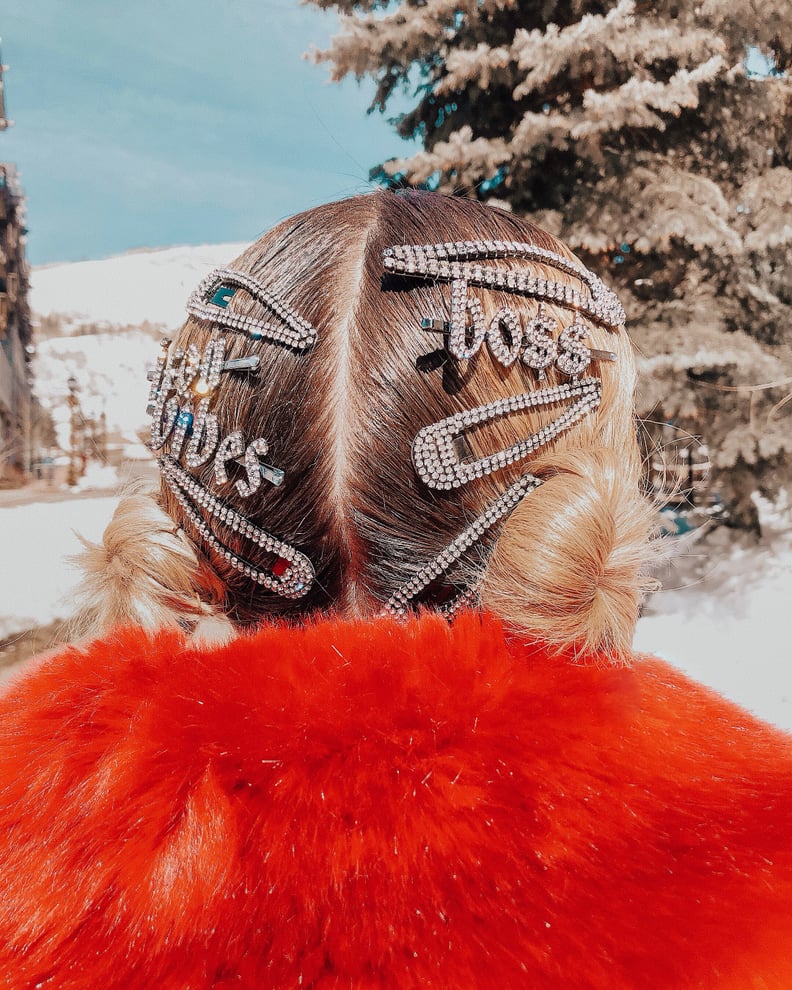 Clip It Good
Marjan's second drop of crystal hair accessories with Kitsch, which launched in March, has been seen on the likes of Ariana Grande while on tour. "They are made of hematite crystal, so they are super sparkly and will stand out in a crowd and shine at night," said Marjan. "They can all be mixed and matched, so I encourage people to get an assortment and play around with placement to reflect their personal style."