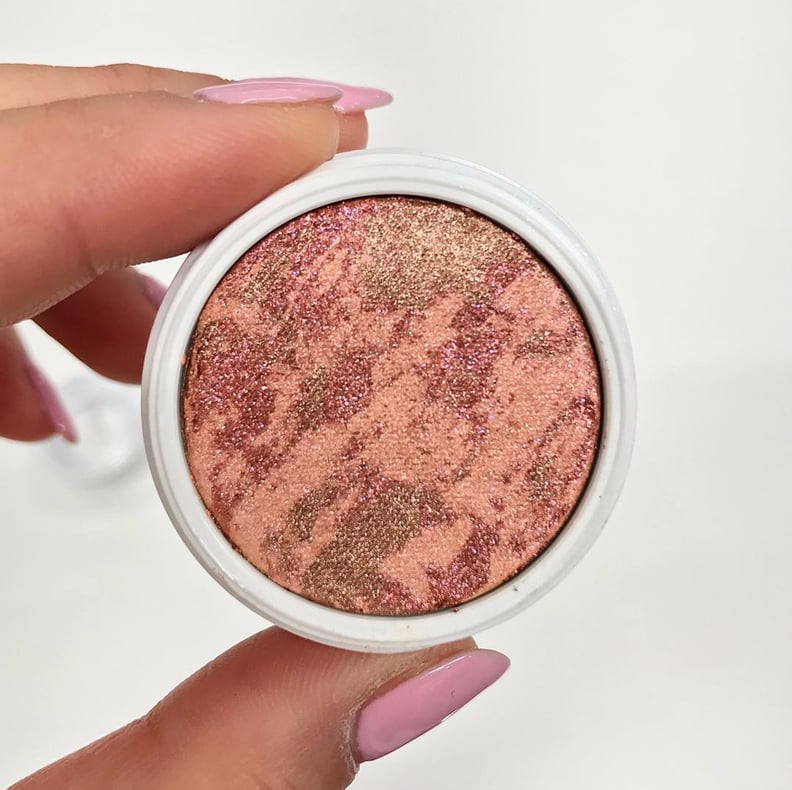 ColourPop has reigned over the makeup world with its magically popular products, and now, fans can get in on the fun of naming new tie-dye items. The brand recently asked fans to vote on their favorite highlighter, blush, and eye shadow shades, which have since been combined into three supercharged luminous products.
Now, the tie-dye shades have been revealed and the brand has asked fans to comment with name suggestions on Instagram. From "Peanut Butter Jelly Time" to "Unicorn Farts" and even "Holosexual," fans have come up with some hilarious options. Keep reading to see the new tie-dye highlighter, eye shadow, and blush compacts, and comment with what you would name the products!
Eye Shadow
Suggested names: Bohemian Sunrise, Silky Nightgown, Cinnamon Toast, Peanut Butter Jelly Time, Sunset Sorbet, Peach Cobbler, and more!
Highlighter
Suggested names: Pixie Dust, Unicorn Ashes, Twinkle Toes, Space Glitter, Holosexual, Unicorn Farts, and more!
Blush
Suggested names: Magenta Mayhem, Berried Alive, Glamouflage, Purple Rain, Raspberry Sorbet, Wine 'n' Whine, and more!