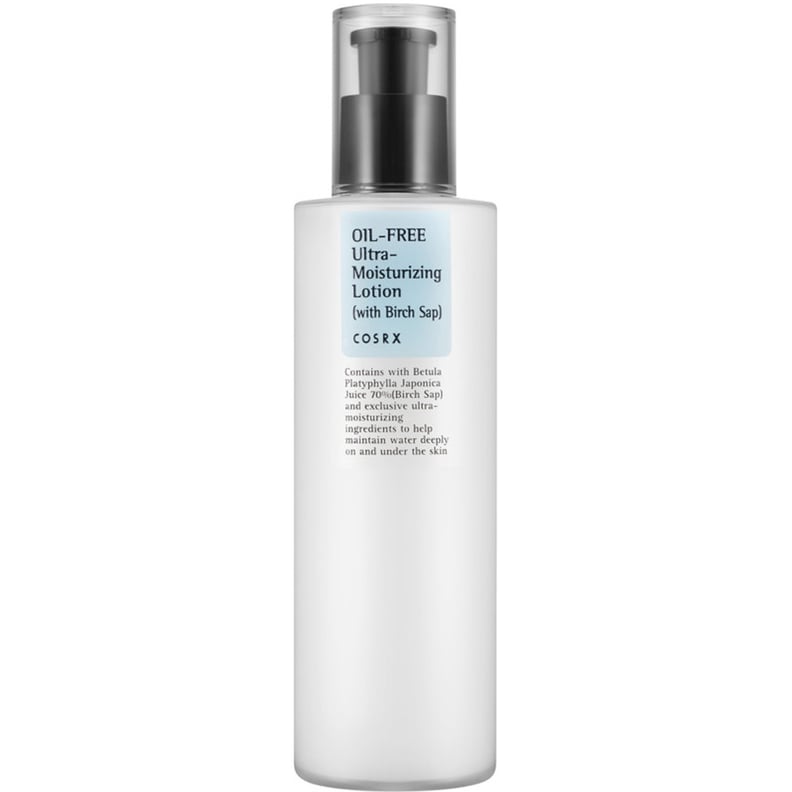 Shopping for K-beauty in the United States can be a little bit of a gamble. Unless your favorite brand is well-known enough to be carried in a Sephora or Ulta, or you hit up a specialty site like Soko Glam or Peach & Lily, Amazon is often your best bet for hard-to-find skincare saviors.
Unfortunately, sometimes certain Amazon sellers aren't accredited, which means that you're putting yourself at risk of purchasing faulty or counterfeit products — that's never a good look. So today, we're cheering because a huge K-beauty brand has officially come to Amazon Prime. Yup — you can now shop it naked, from the comfort of your home, should you desire.
As first spotted by the Asian Beauty subreddit page, CosRX is now available to purchase on Amazon through an approved retailer. This is great news for anyone who enjoys having a clear complexion, because the beloved brand offers a plethora of items that clear skin, fast.
We're especially obsessed with the lightweight Oil Free Moisturizing Lotion ($20), which hydrates without feeling too heavy. If you need to get rid of a pimple, the fast-acting Cosrx BHA Blackhead Power Cream ($12) is a fabulous spot treatment that will give way to clearer skin in the a.m.
Once you get your Amazon shopping cart in order, don't forget the cute Mr. RX Pore Strips ($6) to keep on hand in your medicine cabinet should you want to play dermatologist with the extraction stickers.