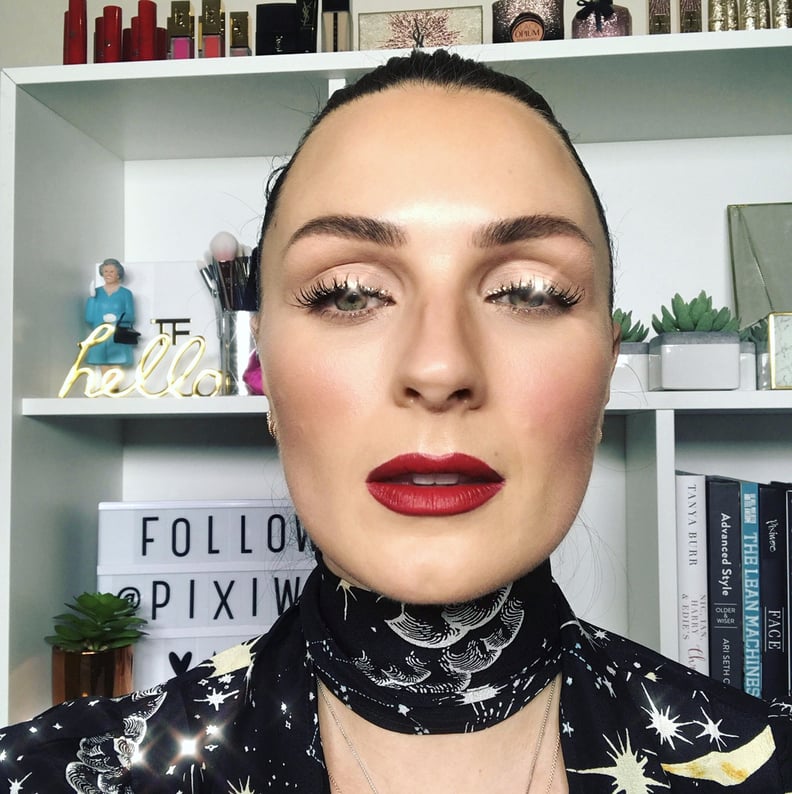 The internet has recently become obsessed with KiraKira, the app that adds sparkles to your photos, so if there was ever a time to do your makeup based on how it will look in a glitter-effect app, it's now. With the unspoken rule that there can never be enough glitter and sparkle during the holidays, we found an eyeliner look to match: crystal eyeliner. Because in 2017, a regular winged liner just won't do.
To try this look for yourself, you'll need NYX Professional Makeup White Liquid Liner ($7), Ardell Duo Adhesive Lash Adhesive Clear ($4), and Makeup Forever Glitter Strass or rhinestones from a craft or nail art store. If you're going for a snow-colored eyeliner look, apply the white liner to form a wing and allow it to dry. Then apply lash glue to the back of your hand, and using tweezers or a jewel applicator, carefully place each crystal along the lash line. If you want to make it as holiday-esque as possible, finish with a coat of your favorite red lipstick.
If you want to join in on the crystal fun but don't have time to painstakingly apply gems, try jeweled lashes like these.
Ahead, see more crystal looks to blind your friends with your dazzle.