Diffused Highlights For Summer
"Diffused Highlights" Give Your Hair Color the Perfect Summer Reset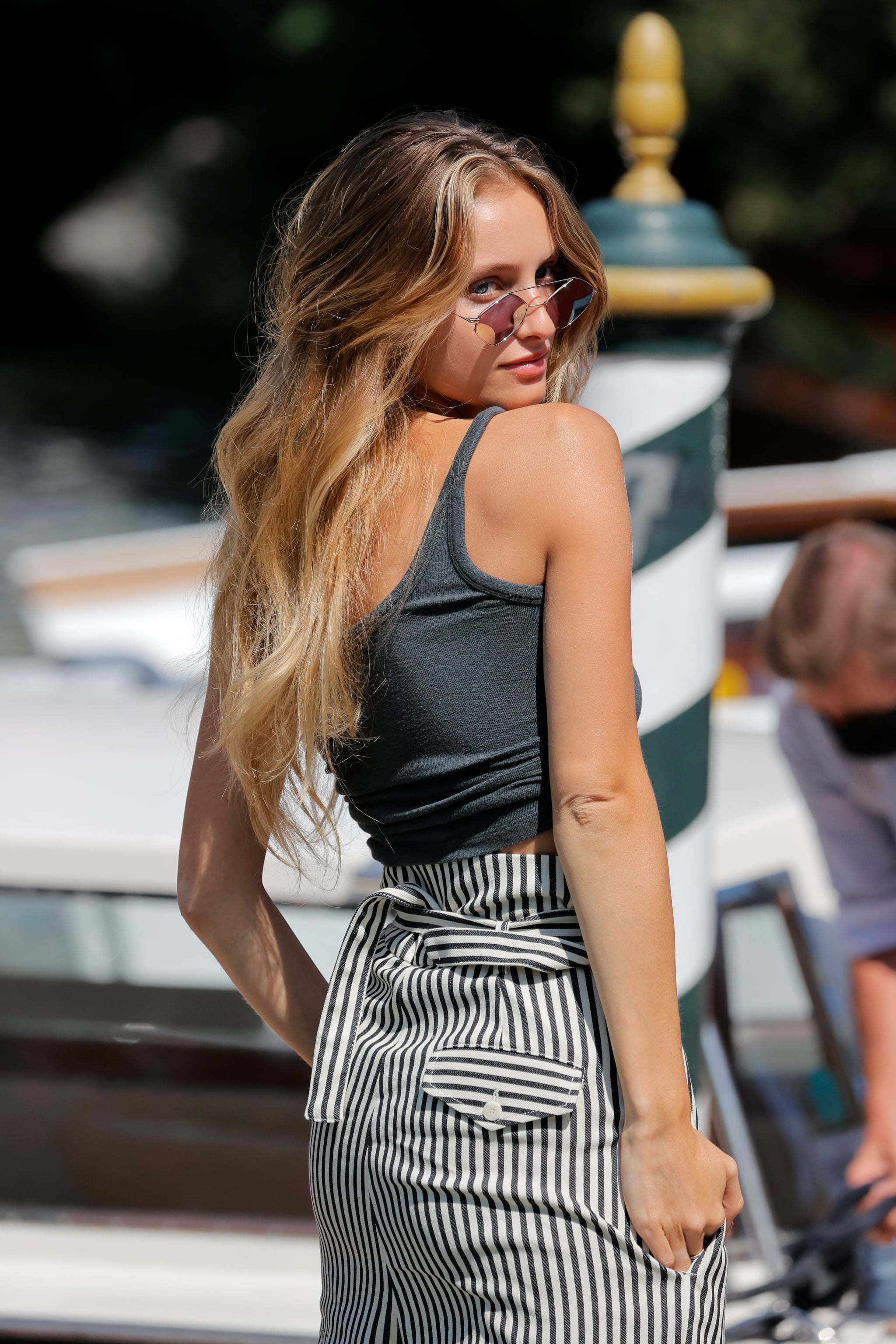 Image Source: Getty / John Phillips
"Diffused highlights" are a great way to refresh your hair color for summer in a subtle way.
This style of highlights is low maintenance and grows out seamlessly.
Here, a hairstyle explains more about the process of getting diffused highlights.
If you're looking for an easy change to make to your hair color but with maximum impact, highlights are the way to go. A few strategically placed highlights can transform your overall hairstyle in a big way. But highlights aren't a one-size-fits-all hair-coloring process. Many people don't realize there are a handful of different types to choose from, and each delivers a different look. Case in point: "diffused highlights."
What Are Diffused Highlights?
Diffused highlights are quite possibly the friendliest option for first-timers (or those looking for a low-maintenance summer hair color). They're soft but not as dimensional as other types of highlights. "This is a look for someone who wants to see their highlights more as a veil of lightness and would prefer not to see any distinction between where the highlights start and stop," Savannah Smeriglio, owner and hairstylist at Painted Knots, tells POPSUGAR.
The way diffused highlights are applied using various weaving techniques is what helps them blend so seamlessly. This also makes them great for people who are new to coloring their hair or don't want to be held down by a demanding touch-up schedule. "They softly blend in with the rest of the hair and result in a graceful grow-out."
Diffused highlights are the opposite of "ribbon highlights," which are another popular hair-color option. "Ribbons of highlights would be under the bold category for me," Smeriglio says. They're a great option for anyone looking to see a big change from their natural color, while diffused highlights offer a less noticeable change.
Do Diffused Highlights Work on All Hair Types?
Diffused highlights are something everyone can try because they work on all hair types, textures, and colors; however, if you have a lot of hair, Smeriglio recommends you go the bolder route with dimensional highlights for more of an impact. Diffused highlights can get lost in dense hair types, she says.
Maintenance and Upkeep For Diffused Highlights
"Most of my guests come back to me within three to four months for maintenance appointments," Smeriglio says. "This may include a partial highlight at that time, or, if it's within eight to 12 weeks, a face-frame highlight could be perfect in between to keep the front nice and bright." However, if you want to go longer, you totally can because the grow-out process isn't very noticeable. Getting a glaze or hair gloss can also help prolong the color and counteract brassiness or dullness.
If diffused highlights sound like the perfect way to give your summer hair color a refresh, keep scrolling for some inspiration before heading to the salon to make it happen.