Can Sheet Masks Really Help Our Skin? Dermatologists Weigh In
As POPSUGAR editors, we independently select and write about stuff we love and think you'll like too. If you buy a product we have recommended, we may receive affiliate commission, which in turn supports our work.
Sheet masks are great for Instagram content (hello, holographic and Hello Kitty options). Ditto for keeping seatmates from talking to us when we're wearing them on the plane. But social assets aside, are they really doing all that much for our skin? While makeup artists seem to swear by them to hydrate and plump celebrities before red carpet appearances, others in the beauty industry aren't convinced they do anything more for our complexions than a well-made serum might. To make matters even more confusing, some options ring in at just a few bucks each, while others climb toward C-note range. Can they really be all that different? And how much do we need to spend to get a good one?
With enough questions to fill the beauty section of our refrigerator, we reached out to a couple of seasoned derms to find out how these bad boys work, and what to look for when finding the best options for your skin type. Their hot takes, ahead.
01
Do sheet masks benefit the skin?
The sheet mask vs. topical serum debate can't be settled until research shows one is more effective than another — and as of now, we just don't have the science to back such a claim definitively. Even though the jury is still out scientifically, neither Dr. Heidi Waldorf, dermatologist and associate clinical professor of dermatology at Mount Sinai, and New York-based dermatologist Dr. Sejal Shah are ready to write off sheet masks as a pointless pursuit, provided the mask of choice offers the same or higher concentrations of active ingredients than topical serums do.
"Currently, we don't have rigorous clinical trials evaluating the effectiveness of sheet masks or how they compare to other types of masks or topically applied serums," notes Dr. Shah. "The mask itself provides an occlusive barrier, so theoretically can improve penetration of active ingredients. However, this may not be the case for every ingredient."
What's more, delivering active ingredients via a serum-soaked sheet mask may offer another leg up on topical serum: "The longer something is in contact with the skin the more effect it is likely to have on the stratum corneum, or outermost layer of the skin," Waldorf notes. Since masks are made to sit on the skin for an estimated 10 to 20 minutes per use, they may also be primed to better deliver ingredients like hyaluronic acid or peptides.
02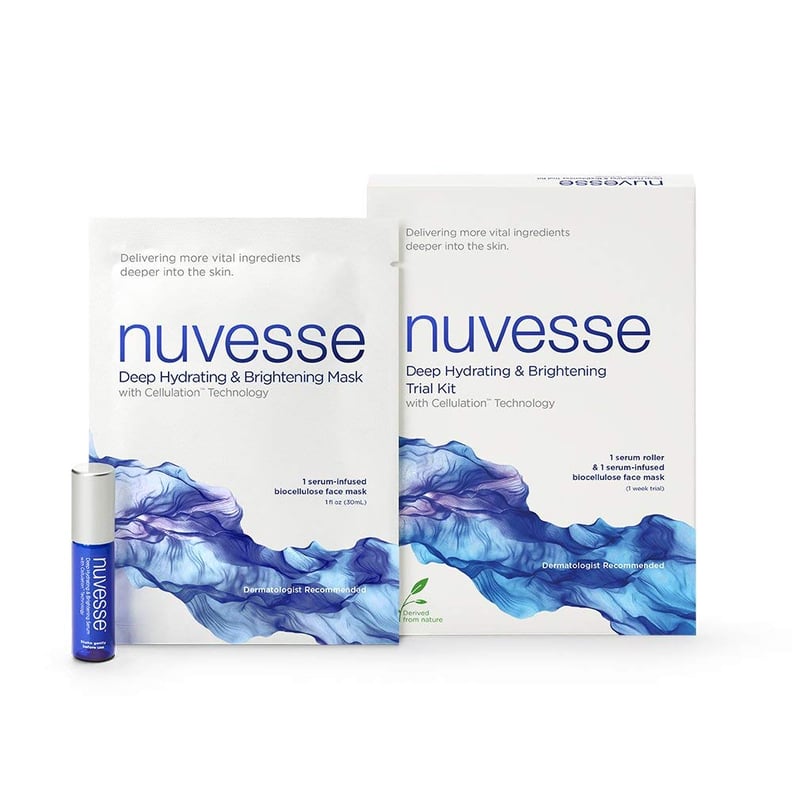 What's the difference between an affordable and a pricey sheet mask?
Like with any category of skincare products, sheet masks runs the gamut in formulation and price — from $1 bargains to those that top $100. Making sense of such an extreme swing can be pretty off-putting for a single-use product.
As Dr. Shah points out, the concentration of active ingredients plays a part. Some masks are soaked in little more than water, glycols, glycerin, and preservatives, while others boast more powerful actives, like hydrating hyaluronic acid, brightening niacinamide, or antioxidant-packed resveratrol. Though rare, Dr. Waldorf notes that some sheet masks are identified with the concentration of actives inside, saying, "Nuvesse has the science to show it has the equivalent of 30ml of hyaluronic acid."
The other major variable to consider: what the sheet mask itself — not the serum its soaked in — is made from. Paper-based masks may be easier on the wallet, but harder to mold to the face than gel, coconut fiber, bamboo, or biocellulose options. While Dr. Shah tends to recommend biocellulose and hydrogel options, Dr. Waldorf suggests that any material can make for a good choice, as long as it's comfortable. "The key is trial and error," she says. "Look for options that are easy to apply and stay on well instead of sliding off in a gooey, slippery mess."
03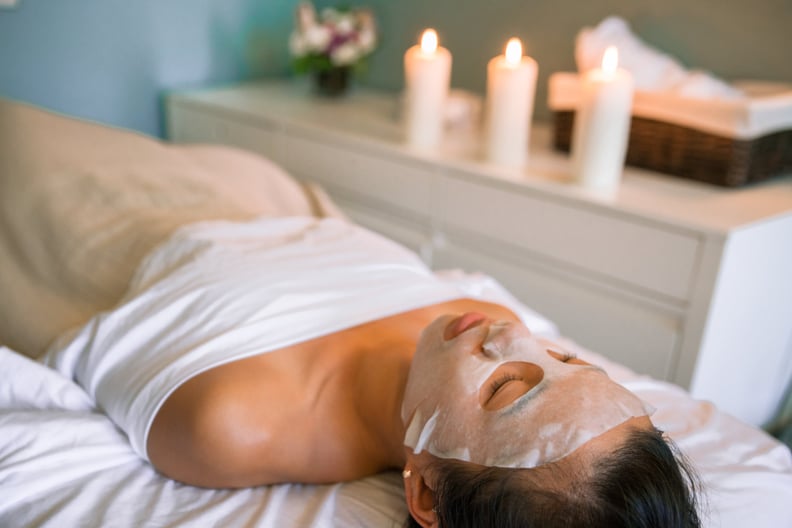 How should sheet masks be used?
Is slapping a sheet mask on your mug easier than completing a four-step skin care routine? Absolutely. But both derms advocate for the use of sheet masks as a supplement to (not a swap for) everyday care. "To me, a mask is more of a way to kick-start a topical regimen, or in [the] case of hydrating masks, a way to make the skin look better for an event or soothe after a procedure," Dr. Waldorf says, adding, "I love a hydrating mask for a long plane ride or depuffing before photos or an event."
Dr. Shah offers a few more reasons to add sheet masks as an occasional bonus to your everyday skincare routine: for one, plowing through sheet masks can become pretty damned pricey. "You can possibly achieve better results from a product meant to be used daily and supplement with a mask when you need a little boost," she notes.
Finally, the potency of actives packed in sheet masks are often unclear. "Assuming the mask is more powerful than serums or other topical formulations, there is such a thing as getting too much of a good thing, especially with some exfoliating or anti-aging masks," Dr. Shah says. "If it's not as potent, then you are likely better off using a topical that is meant to be used daily."
04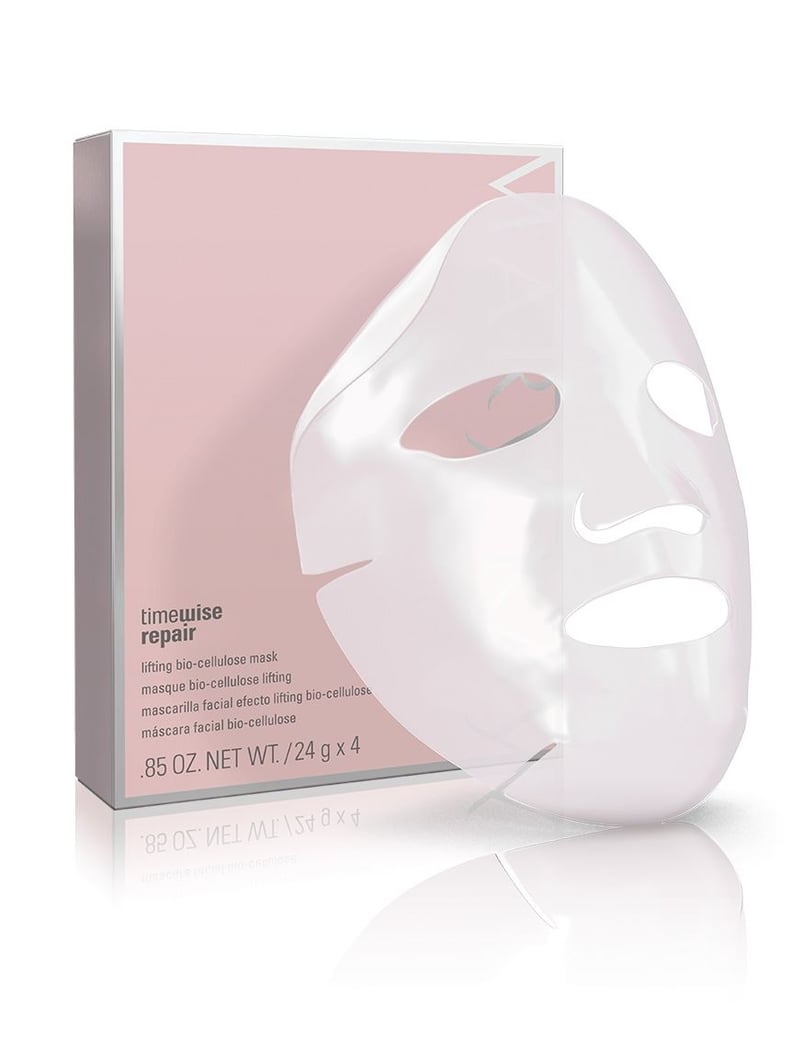 What works for dry skin?
There are sheet masks made for just about every skin concern out there. But if using these babies as booster to a proper skincare routine, like our derms suggest, the best way to pick a mask is not by picking up whatever mask is made for your overall skin type, but by asking: "What does my skin need right now?"
To plump parched skin, try a mask made with hyaluronic acid, glycerin, ceramides, or peptides, the skin pros suggest. Mary Kay TimeWise Repair Lifting Bio-Cellulose Mask ($70 for five) contains glycerin, ceramides, and sodium hyaluronate, which helps skin attract and retain water. Bath and Body Works Hyaluronic Acid Gel Sheet Mask ($5) plumps and hydrates skin with hyaluronic acid and aloe leaf powder.
05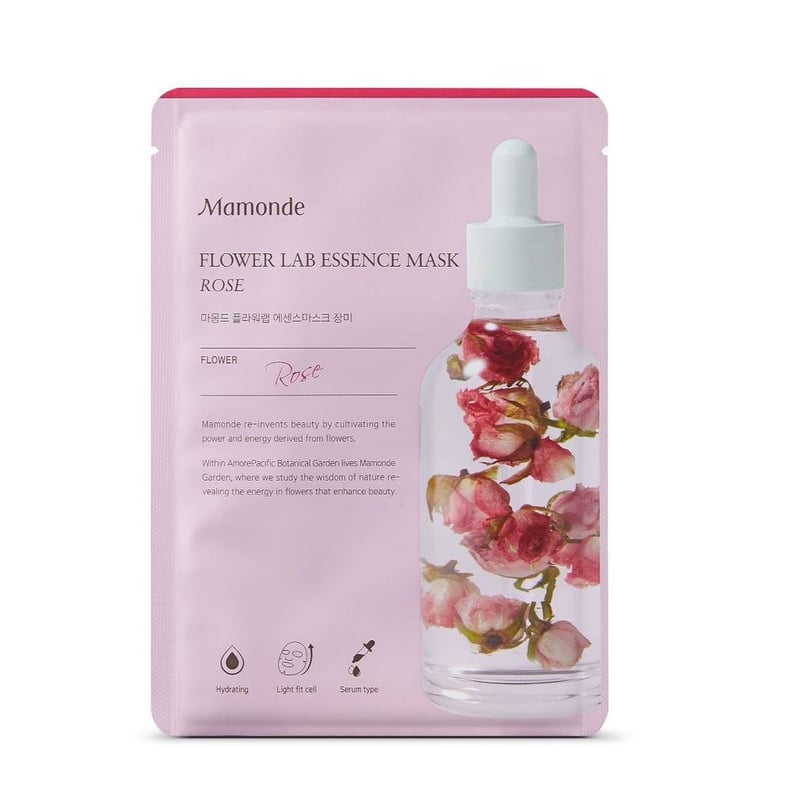 What works for sensitive skin?
If skin is inflamed or feeling prickly post-procedure, Dr. Waldorf and Dr. Shah suggest looking for ingredients like chamomile, resveratrol, polyphenols, niacinamide, sorbitol, or water. Instytutum Flawless Skin Mask ($69 for five) taps peptides, chamomile, and fruit cell cultures to calm and plump the complexion, while Mamonde Rose Flower Lab Essence Mask ($7) is made from rose flower extract soaked in a eucalyptus pulp mask. Dr. Shah notes stashing calming masks in the fridge will help create an additional cooling sensation to help soothe the skin.
06
What works for oily skin?
For times in which skin looks bit greasy or pores seem bigger than we want them to appear, Dr. Waldorf suggests turning to masks made with exfoliators like salicylic acid and alpha hydroxy acid; purifiers, like clay; and antibacterial or anti-inflammatory ingredients like zinc and sage. The Creme Shop Badtz Maru Detox Rocks! Sheet Mask ($4) includes bentonite and charcoal to help pull excess oil from skin and help shrink the look of pores. Talika Bubble Mask Bio-Detox ($10) innovatively pairs bamboo charcoal with the bubbling action of an oxygen mask to deep clean after a long night.
07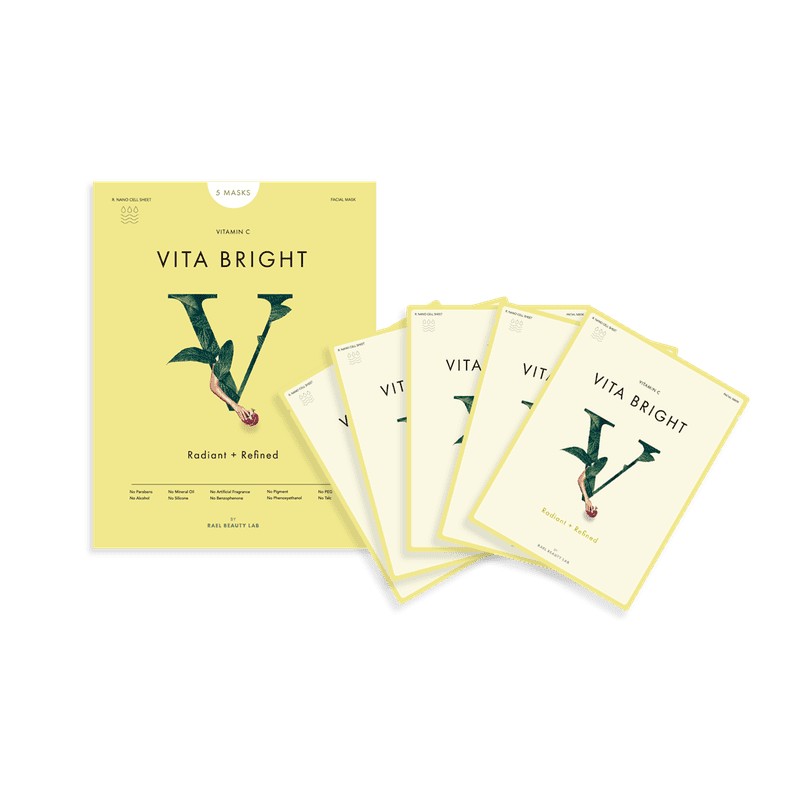 What works for dull skin?
Need to illuminate tired or dull skin? Try popping on a mask with brighteners like vitamin C and niacinamide, such as Rael Vita Bright Sheet Mask ($13 for five) or Marmur Metamorphosis Repose Face Mask ($22), which was developed by a dermatologist and is further activated via a red LED light garnered via a downloadable app.
No matter what type of mask you choose, Dr. Waldorf offers one last tip: "Apply a moisturizer after removing your mask to seal in benefits."