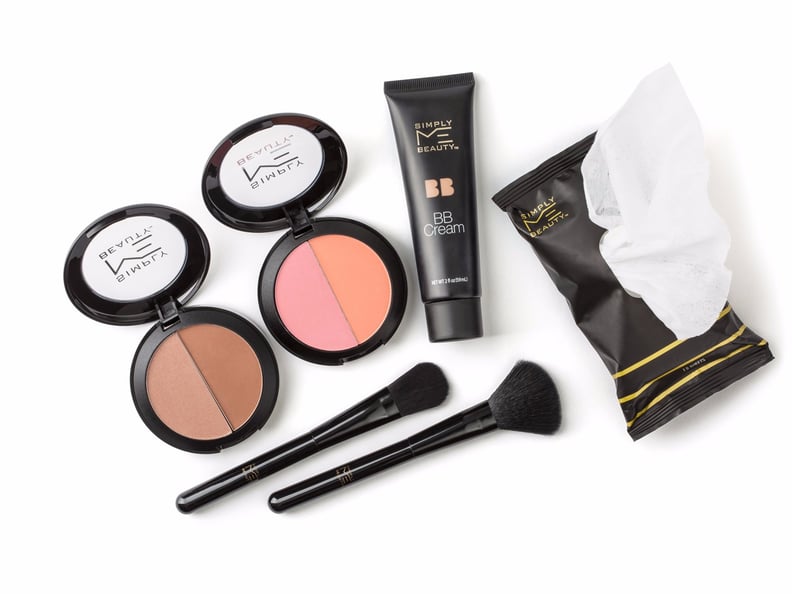 7-Eleven
7-Eleven
Words I seriously thought I'd never type: Hi, 7-Eleven sells makeup now. Yup, the next time you stop in for a quick Slurpee or flavored hot chocolate (Oreo Mint 'til I die), you can also pick up a blush, foundation, or heck, even lashes.
With 37 new products that range from $3 to $5, Simply Me Beauty by 7-Eleven is nothing if not expansive. And, if you're an impulse shopper, this line is for you. "Much of the time, makeup items like lip and eye colors are spur-of-the-moment, impulse buys," 7-Eleven category manager Joy Pico said in a release. "If the price is right, that makes it easier to justify. For a millennial working woman wanting to refresh her makeup while grabbing lunch at 7-Eleven stores, Simply Me Beauty is a welcomed offering and is priced just right for her."
According to 7-Eleven, Simply Me Beauty's inaugural lineup includes "high-shine glosses, colorful lip crayons, contour sticks, shimmering highlighters, volume-boosting mascaras, brow powders, double-duty eye shadows, and more." The chain also made it clear that inclusion was a goal of the campaign, promising a range of products that will work and show on all different skin tones.
No word yet on whether the convenience store will ever offer Free Makeup Day, à la its popular gratis Slurpee event (AKA the best day of the year). Either way, read on for a look at the entire new line — and then immediately feel a hunger pang for a fresh, hot taquito.