Who's a good boy? Malachi the Pit Bull, who just schooled us all in the art of beauty vlogging. Sure, the viral makeup world is a full space, with new talent popping up literally every day, but Malachi truly stands out. Beauty brands, sponsor him.
As Allure reported, Malachi's #LOTD is a simple one. He begins his video by saying, "This look will be perfect for a date at the dog park, or just a casual walk around the neighborhood." Relatable!
Malachi first "applies" a base of blush to his little doggy face. (It's important to note that there's no actual product going on his fur, because safety first!). He then swipes some highlighter across his "glorious cheekbones." Of course, it wouldn't be a true internet beauty look without a bold brow, so Malachi fills in his arches. Finally, he glosses his lips the natural way — some old-fashioned puppy slobber.
The final, fabulous look will leave you on the floor: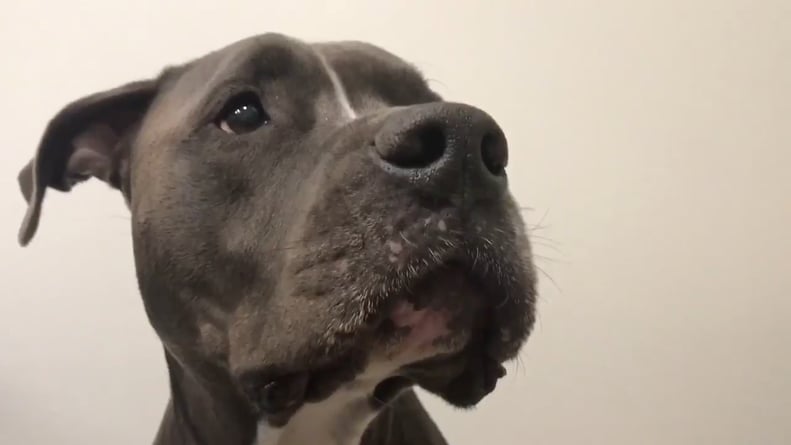 Here's hoping the video lands this furball on every beauty PR list out there. Paws up for Malachi!