Vitiligo Dolls Now Exist, Because Barbie Isn't For Everyone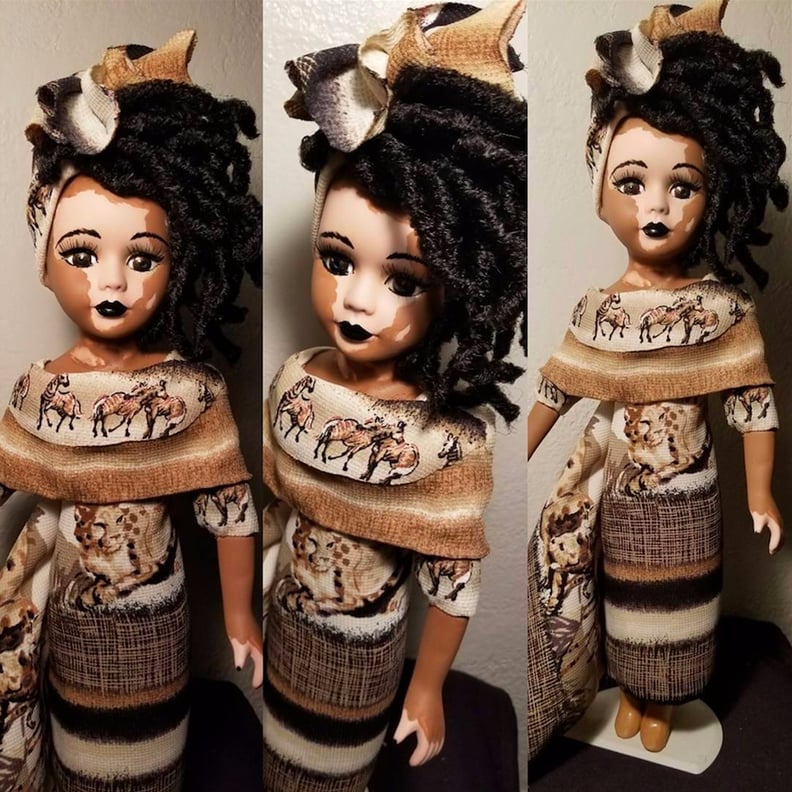 Sorry, Barbie, there's a new doll in town! Kay Black, the artist behind Kay Customz, has handmade customized dolls with vitiligo to bring diversity into children's lives. For children with the skin pigmentation condition, these dolls are an incredible way to boost self-esteem and remind them that they are beautiful.
While the beauty industry has made many changes to celebrate diversity, these dolls can teach children to celebrate differences at a young age. Black paints porcelain dolls with unique patterns to represent real women with the skin condition, and she was reportedly inspired by Winnie Harlow, who has vitiligo. The Canadian model was discovered as a contestant on America's Next Top Model in 2014 and has since shaken up the industry. She's never let her condition stop her from following her dreams, and these dolls can teach children to do the same.
Read on to see photos of the beautiful dolls.