Dove Cameron has had platinum hair for so long, you might assume it's her natural hair color. Surprisingly, that's not the case, and the color she was born with is a golden blond hue that looks just as flattering on the star.
Over her lengthy career, Cameron has worn a purple wig as Mal on The Descendents, experimented with black and brown hair, and even tried out a strawberry blond shade at one point. Thanks to a few throwback photos on Instagram, however, we know that her natural hair color is a medium golden blond.
Ahead, see Cameron's natural hair color as well as the colors she's tried over the years.
Dove Cameron With Pink Hair
On and off since at least 2017, Cameron has experimented with various shades of pink hair — both via dye and wigs (like in this case here).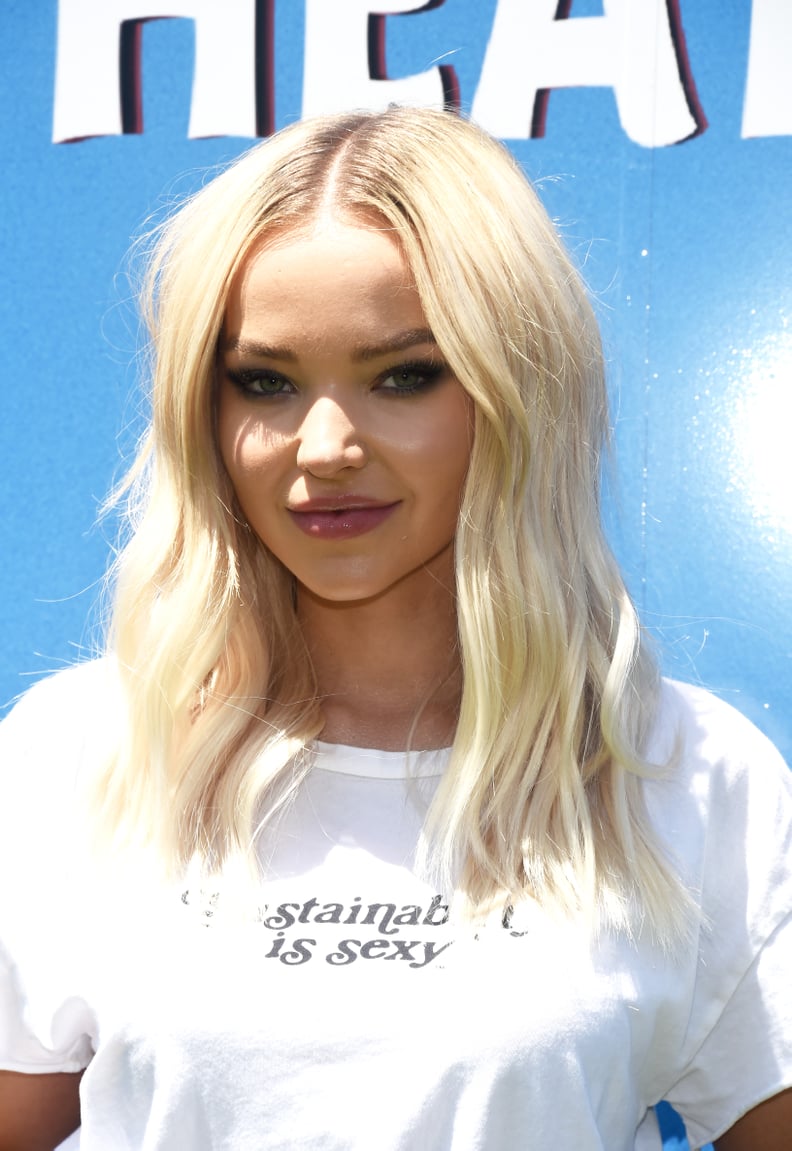 Dove Cameron With Platinum Hair
For many years, Cameron opted to make her hair platinum blond.
Dove Cameron With Black Hair
Cameron frequently shows off her sultry side on Instagram with a black wig.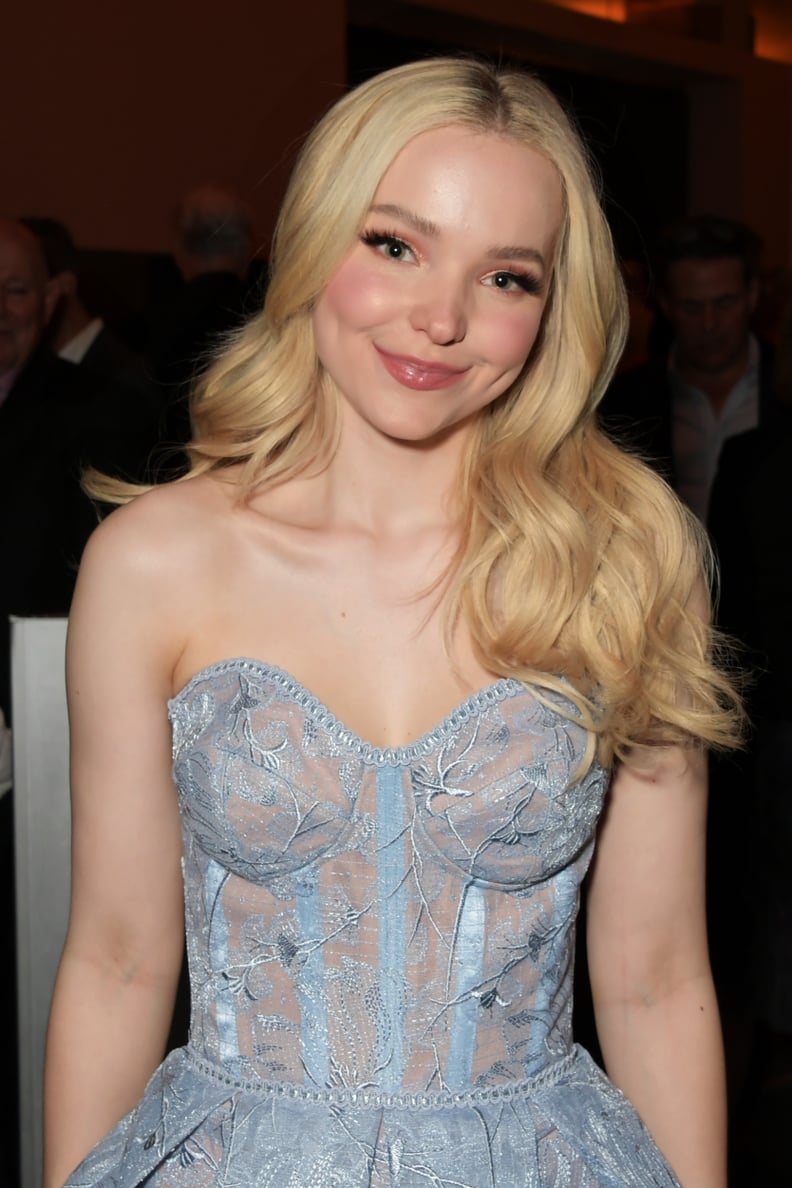 Dove Cameron With Golden Blond Hair and Shadow Roots
This golden blond color is close to Cameron's natural hue.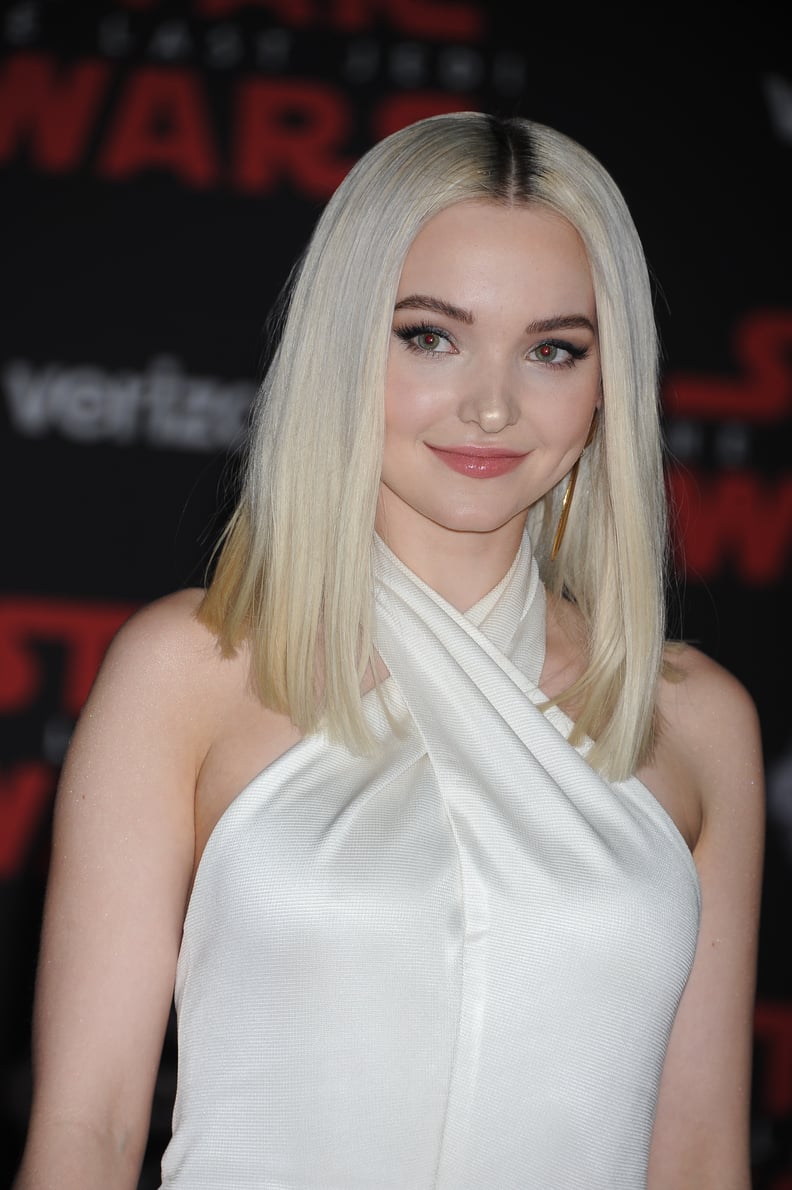 Dove Cameron With a Platinum Lob
In 2017, Cameron had some shadow roots with her platinum lob.
Dove Cameron With a Purple Wig
Cameron frequently posts photos of herself in her purple wig that she wears while playing Mal.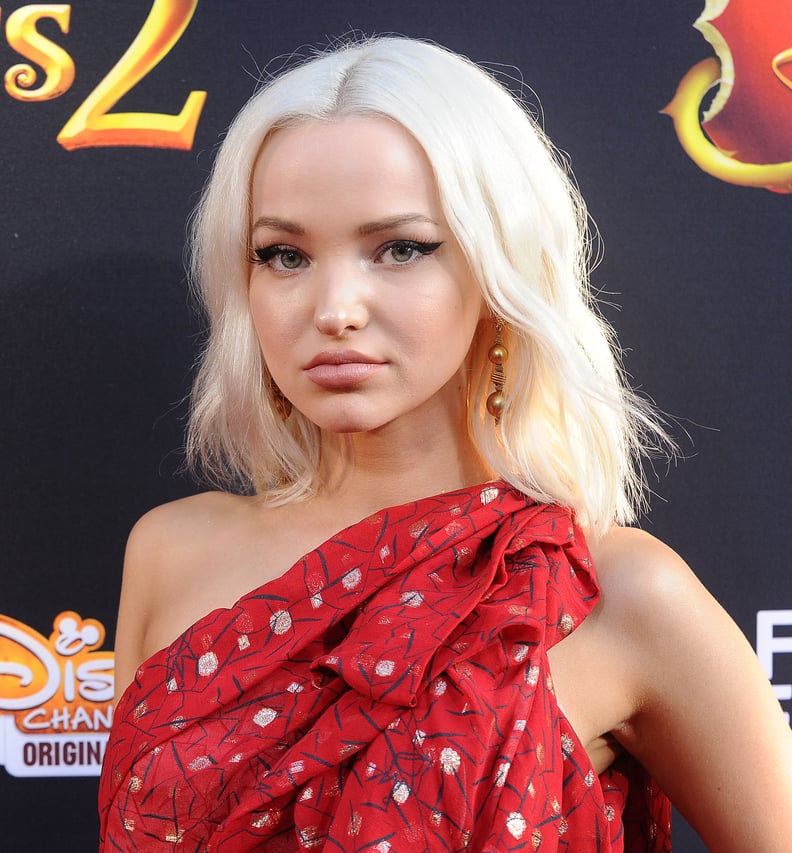 Dove Cameron With Platinum Hair
At the premiere of Descendants 2 in 2017, Cameron's hair was platinum from roots to ends.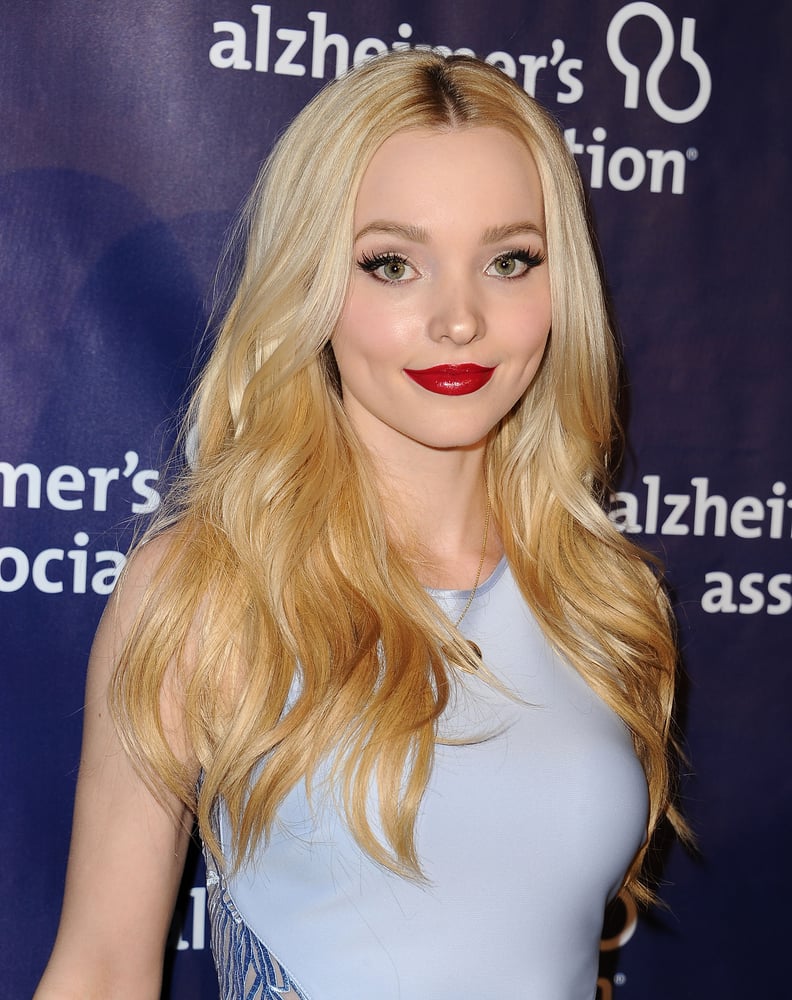 Dove Cameron With Strawberry Blond Hair
Back in 2016, Cameron had strawberry blond hair for a while.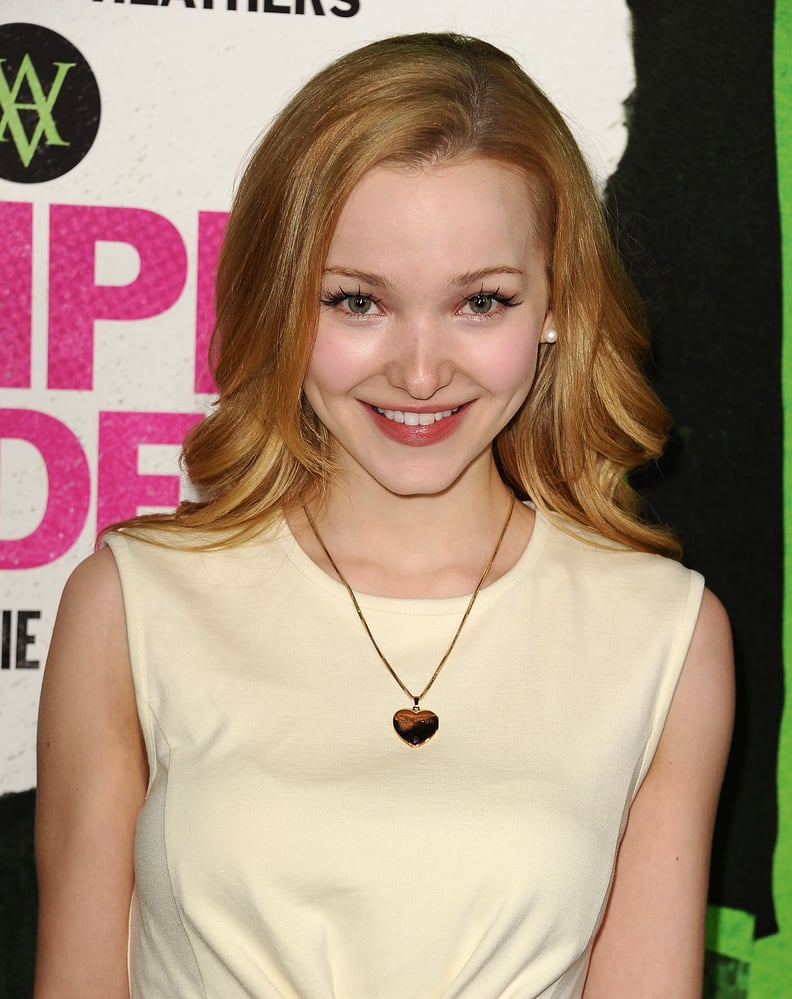 Dove Cameron With Red Hair
Way back in 2014, Cameron chose to keep her hair a red color.
Dove Cameron as a Child With Naturally Blond Hair
From early childhood photos, it's clear that Cameron's natural hair color is golden blond.
Dove Cameron With Naturally Blond Hair