Dove Cameron's New "She" Finger Tattoo
Dove Cameron's Fans Think Her New Finger Tattoo Is a Nod to Harry Styles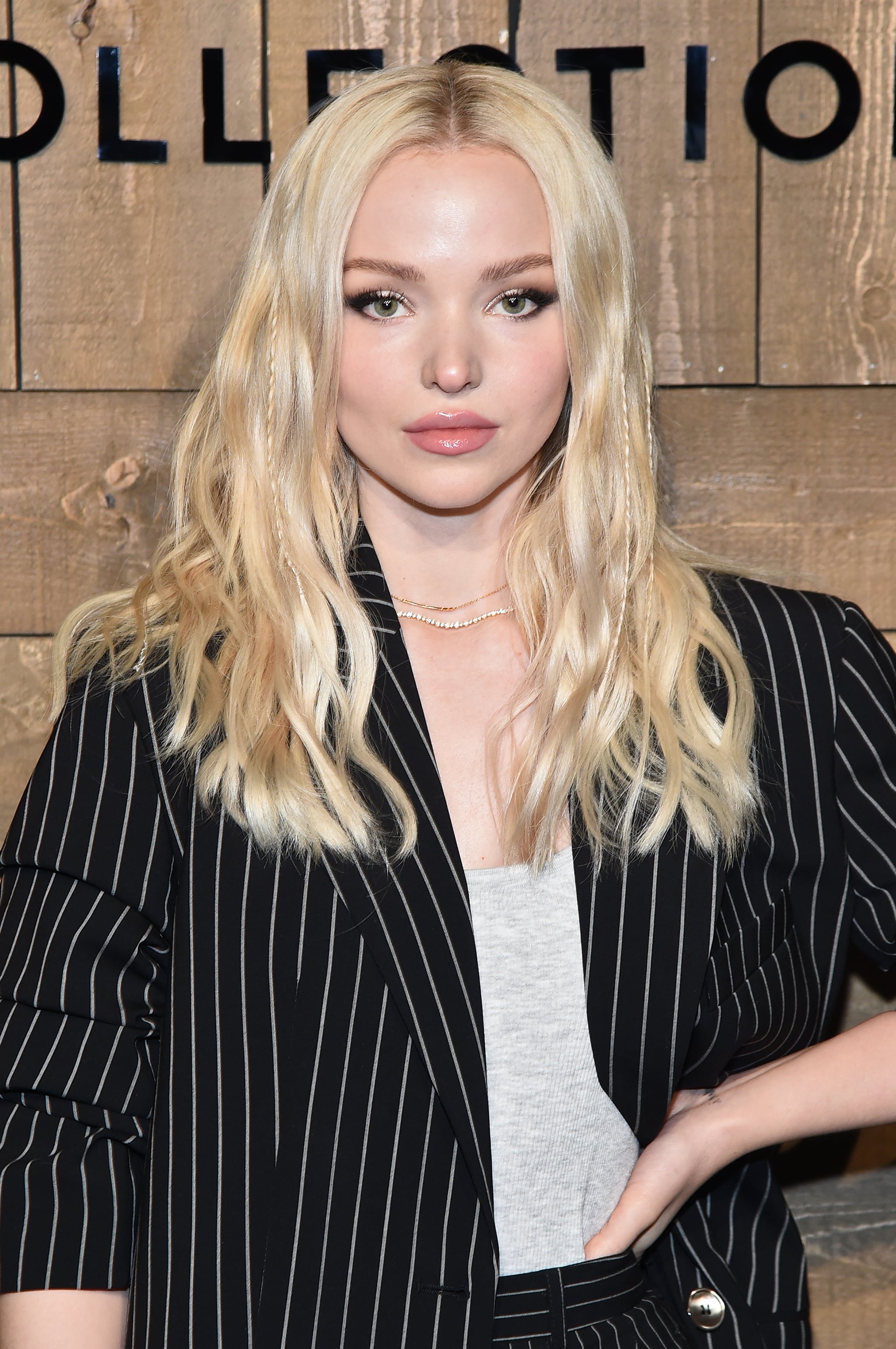 Image Source: Getty / Jamie McCarthy
Dove Cameron added another tiny tattoo to her collection of ink over the weekend. The new addition is on her left-hand ring finger above her knuckle and reads "SHE" in all capital letters. Cameron posted photos of her new tattoo on Aug. 23 to her Instagram page, giving her followers a close-up look at her finger tats and bright yellow manicure.
While the caption on the photo was vague, reading "who is she," Cameron's fans have their own ideas about the hidden meaning behind the new tattoo. Many speculated the ink is a nod to Harry Styles and his song "She" off of his 2019 Fine Line album. "A harry styles song," read one fan's comment. "She lives in day dreams with me," read another comment quoting a lyric from Styles's song. Others included "Harry styles that's all I see" and "So you a harry styles stan now? k i stan."
Cameron's "X" tattoo on her left pinky finger is also visible in the photo of her new ink. She got it on her 21st birthday in Las Vegas with one of her best friends.
Get a closer look at Cameron's new tattoo below.