The Critical Reason You Should Buy This Bestselling Exfoliator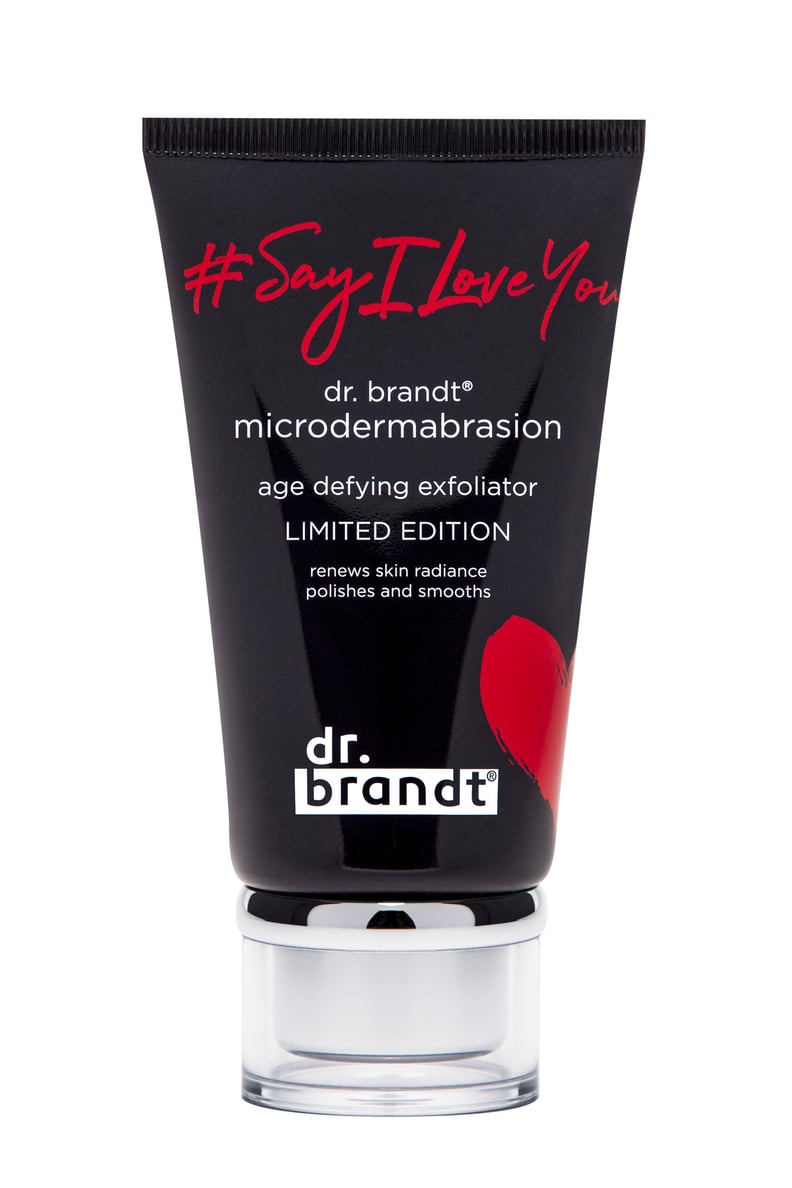 Courtesy of brand
Courtesy of brand
The late Dr. Fredric Brandt was one of the best-known "dermatologists to the stars," counting celebrities like Madonna and Gwyneth Paltrow as his trusted clientele. When he died by suicide in 2015, his colleagues and friends decided to honor his memory through the Dr. Brandt Foundation, which encourages open dialogue about mental health conditions.
While there is no one reason a person decides to take their own life, reducing the stigma surrounding depression can empower people to seek help. It's a vital cause that's worth supporting, especially when you consider that the American Foundation For Suicide Prevention estimates that there are 123 suicides per day in the United States.
September is Suicide Prevention Awareness Month, and this year the Dr. Brandt Foundation has partnered with The Trevor Project, an organization that provides crisis intervention and suicide prevention services to LGBTQ+ youth. The brand created a limited-edition packaging of its beloved Microdermabrasion Exfoliator ($80), and $5 of each sale will be donated to The Trevor Project throughout the month of September.
It's hard not to find poignancy in this purchase in light of recent news that 9-year-old Jamel Myles took his life after reportedly being bullied after coming out as gay. According to The Trevor Project's research, suicide is the second leading cause of death for young people between ages 10 and 24.
According to Stephane Colleu, CEO and president of the Dr. Brandt Foundation, "We are committed to bravely advocating for and educating communities about mental health well-being and mental health issues. Our September #sayiloveyou campaign is about sharing mental health wellness tips and facts about mental health to reach those that need it most." Ahead of Sept. 10, which is World Suicide Prevention Day, Colleu encourages supporters of this cause to share a picture of a heart with the hashtag, in an effort to show a dedication to breaking the stigma surrounding discussing mental health.
If you or a loved one are in need of any help, the National Suicide Prevention organization has several resources and a 24/7 lifeline at 1-800-273-8255.