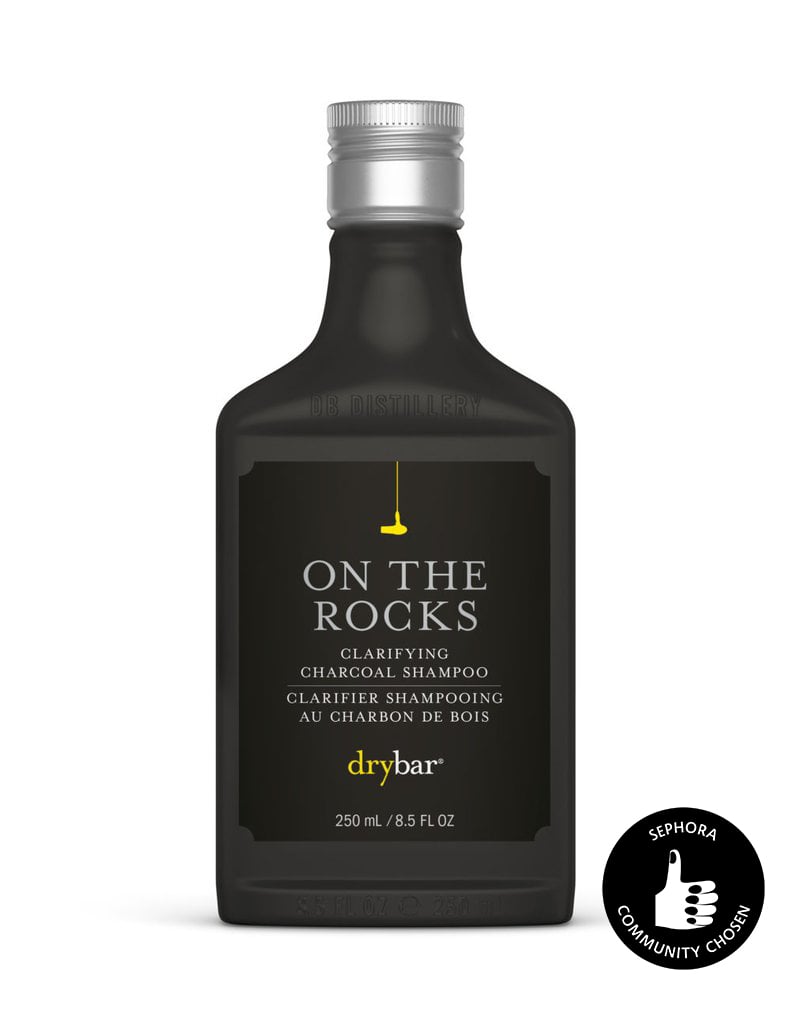 While I've never hated my hair, I've frequently felt it leaves a lot to be desired. I have a ton of hair that takes a long time to wash and a sensitive scalp that doesn't respond well to frequent rinsing. I've always tried to go a few days without washes so my hair stays moisturized, but my locks always end up looking greasy.
Recently, the Drybar On the Rocks Clarifying Charcoal Shampoo ($26) came across my desk, and my hair was changed forever. I'd seen that the shampoo had excellent reviews in the Sephora Beauty Insider Community, and I decided to put it to the test. The black color of the product definitely made me skeptical, but I am so relieved that I brought this baby home with me.
The clarifying shampoo gets my hair cleaner than anything else, without stripping my hair of moisture, like other clarifying products. It's black because it contains activated charcoal to remove impurities and product residue from my hair. Since I tend to use a lot of dry shampoo in between washes, this shampoo has seriously come in handy.
By combining this shampoo with my dry shampoo routine, I've managed to go from washing my hair daily to only once or twice a week. Since I made the change, my hair has been incredible. My scalp itches less, my strands are ultra soft, and I have plenty of volume. Many of my coworkers have commented on how good my hair has been looking lately, and I owe it all to this little black shampoo.