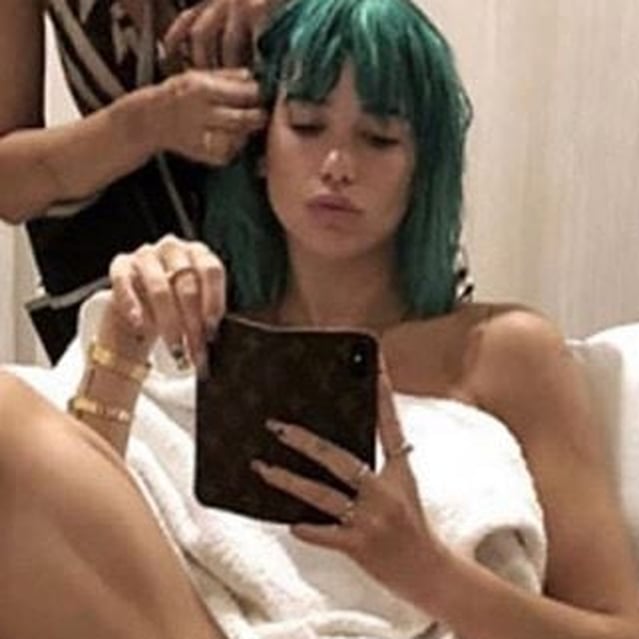 The word "stunned" doesn't even begin to describe how some fans felt when they saw Dua Lipa with a green — yes, green — blunt bob. The singer posted an Instagram photo with the look, which was complete with bangs that were cut straight across.
Some eagle-eyed Lipa followers have called out that the photo could possibly be a throwback to August 2018, when she wore a green wig with the same hairstyle for her birthday. Regardless of when this photo was taken, the departure from her signature sleek, brunette bob is still leaving her fans completely shook in her Instagram comments. One wrote, "OMFG 😱," while many have left fire and heart-eyed emoji.
Lipa's green bob hairstyle is just one of many of her vibrant and fun hair looks. Check out some of the most standout ones ahead.
Dua Lipa With a Green Blunt Bob in 2018
Dua Lipa With a Green Blunt Bob
Dua Lipa With Elevated Hair
Dua Lipa With a Blond Blunt Bob
Dua Lipa With a Pink Blunt Bob
Dua Lipa With a Blue Blunt Bob