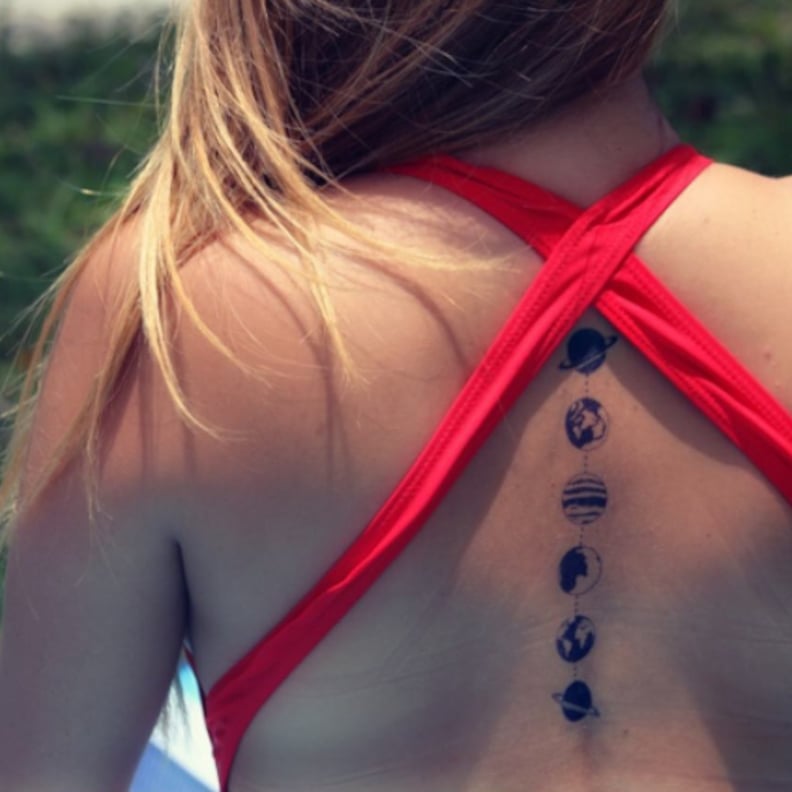 A startup company has found a solution to one of the more daring parts of getting inked: it usually lasts forever. Since many of us go through changes in taste, style, and even profession throughout our life, the premise of getting a tattoo on our body may be daunting. But Kickstarter Easy.ink has found a solution for those who want to express themselves without commitment.
Startup company Easy.ink has invented a patch that will leave you with a waterproof tattoo for up to two weeks. The patch is designed with a medical-grade, hypo-allergenic adhesive, as well as your design made with organic ink from a Jagua fruit. You simply stick the patch on your skin and go about your day. A few hours later, you can remove the patch to reveal your new tattoo — that only you will know is temporary.
Unfortunately, Easy.ink tattoos aren't available for purchase yet. The company is currently raising money through this Kickstarter, hoping to meet its goal of $15,000. With this money, the founders intend to make the product more cheaply and in various designs, so they can get ready to sell to the public.
Hopefully the product will be ready soon, because its premise is extra exciting, especially to beauty junkies who always want to switch up their looks. Read on to see some of the prototypes of this innovative product.