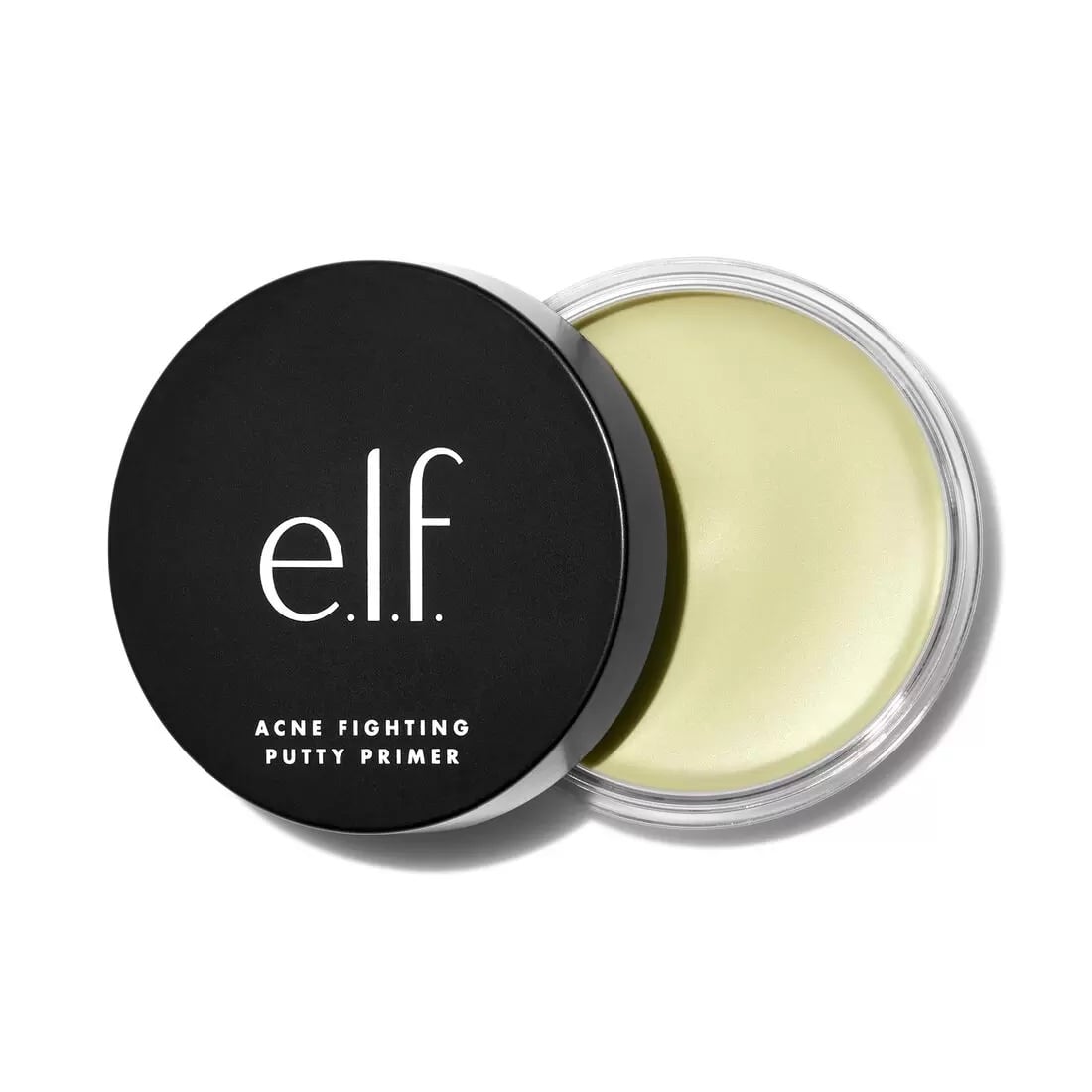 After roughly 14 months of not doing much of anything, I suddenly have a pretty packed social schedule — from birthday parties to weddings to family get-togethers. I'm so excited, happy, and grateful to be doing these things, but being busy again has also proven to be a little stressful, and it's taking some getting used to. I know this because I've already started breaking out a little on my chin and down my neck. (Touching my face is my nervous habit . . . )
As my stress levels lower, my breakouts tend to clear up, but I also try to lean on acne-fighting products whenever possible to speed up the process. My current skin-care lineup is doing most of the heavy lifting, but I'm still worried about my foundation, concealer, and bronzer re-clogging my pores. The events on my calendar call for makeup, so I'm not really willing to go bare-faced either. That's why I'm relying on the e.l.f. Cosmetics Acne Fighting Putty Primer [1] ($9) as my secret weapon from breakouts this summer.
Just like the other three putty primers in the brand's collection, this formula is meant to prepare your skin for foundation application by creating a smooth base, as well as increase its wear throughout the day.
What makes it unique from the others is that it's infused with a trio of acne-fighting ingredients to prevent breakouts from bothering you.
Salicylic acid, a beta-hydroxy acid (BHA) and the formula's star active ingredient, is known for its ability to clear pores and exfoliate the skin, therefore helping to minimize future blemishes from entering the picture. It's also made with kaolin clay to essentially manage oil production and suck dirt out of your pores. Finally, the addition of zinc is meant to help to reduce inflammation.
I think of this blend as a very lightweight layer of acne-fighting security between my skin care and my makeup products.
The pores on my nose are larger than the rest of those on my face, and I've even found that this primer smoothes them over (while still providing a natural finish!) so they are slightly less visible.
I apply the putty all over my face and the upper portion of my neck when I'm going for a full makeup look, as well as just on my T-zone under concealer when I'm looking to simply cover up some redness or healing zits.
Now I just need to address that face-touching bad habit.