I don't know about you, but after months spent primarily indoors, my skin has started to feel lackluster — and look even worse. Whether it's the stale air in my apartment, the lack of vitamin D, or the constant face touching without the barrier of makeup, or all three, my complexion has responded by becoming dull and dehydrated. It's lost its natural glow, and by midday, my already-oily skin is even oilier than usual from overcompensating for the lack of moisture. I knew a good moisturizer was desperately in order, but what I didn't know was that I would find it in the beauty aisle of my local drugstore for just $12.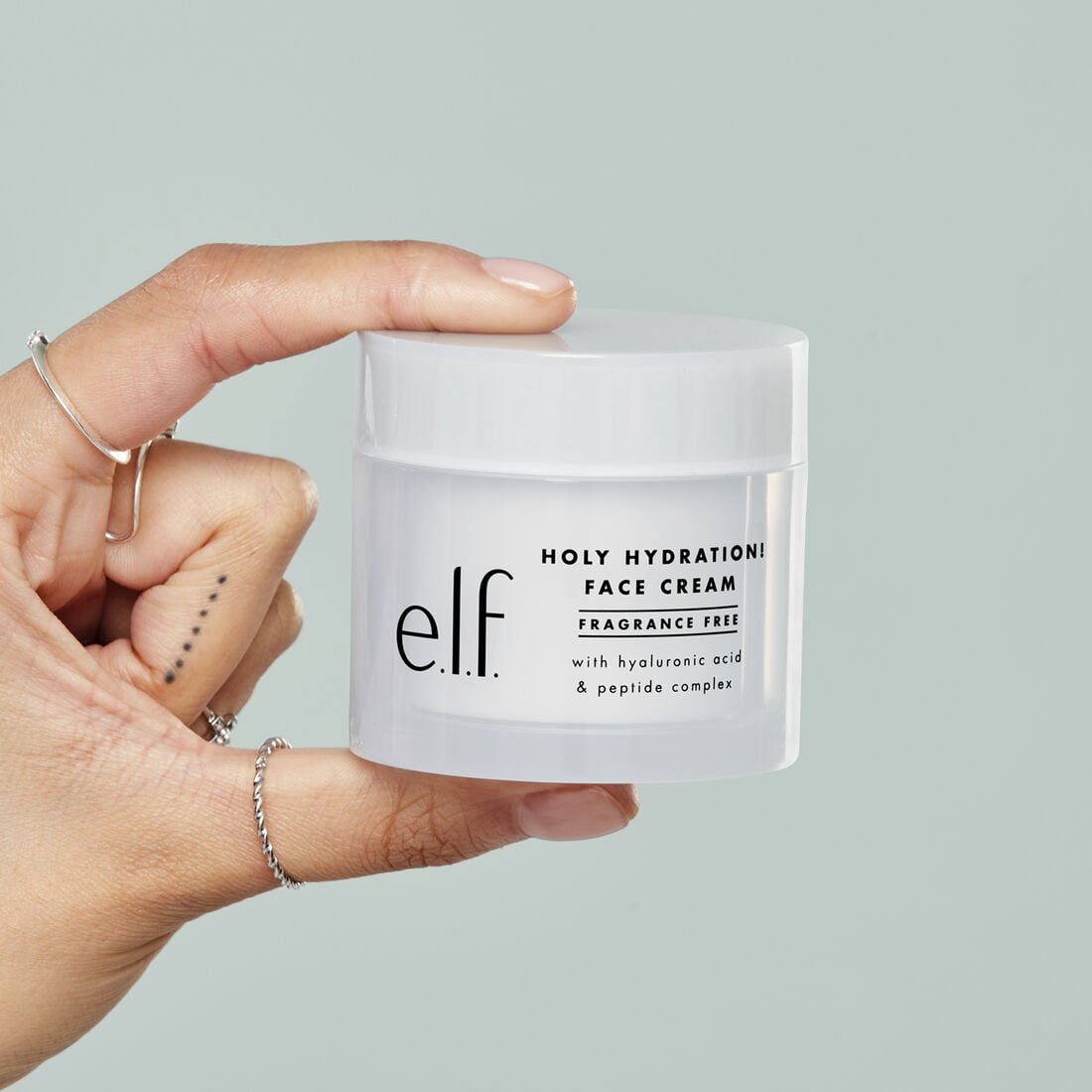 Packed with effective, and usually expensive, ingredients like squalane, hyaluronic acid, niacinamide, and peptide complex, I was pleasantly surprised to find the Holy Hydration Face Cream [1] ($12) to be decidedly inexpensive. And the surprises didn't stop there. After applying a dime-size amount of the vegan and cruelty-free cream (a little goes a long way) to my cleansed face the first night, I found the nongreasy formula absorbed quickly and left my skin feeling soft and hydrated and looking well-balanced. But the most impressive outcome was that these effects lasted all through the following day.
Thanks to the hyaluronic acid and squalane, my skin maintains its moisture balance, while the niacinamide and peptides help promote collagen for a brighter and more refreshed complexion. In other words, I'm left with all the good shine and none of the bad, even at the end of the day. I've been applying it nightly since, and my skin has been soaking up the nourishing cream. If you have oily skin and are in the market for an effective moisturizer, I can't recommend this one enough, especially for the price. Plus, it's fragrance-free for sensitive skin and free of parabens, sulfates, and phthalates. Not only has this jar earned a well-deserved spot in my medicine cabinet but I'll be reaching for it long past summer!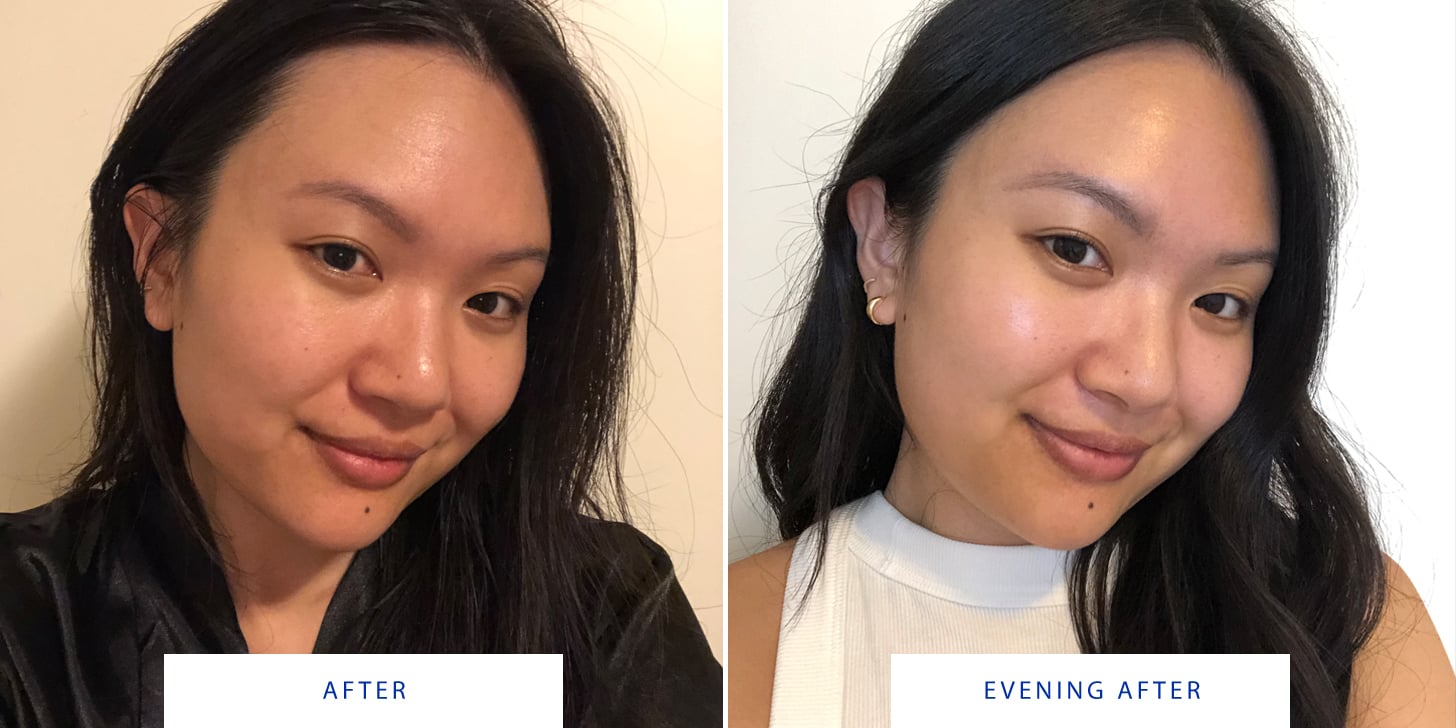 After applying at night, my skin looks hydrated and balanced. Almost a full day later, and it's still hydrated — no oiliness in sight!