For the past eight years of filming Game of Thrones, Emilia Clarke has worn a platinum blond wig to transform into Daenerys Targaryen. Now, she just revealed that she's committed to the iconic hair color — permanently.
Emilia posted a photo on Instagram showing the fresh (literally just-washed) new dye job. It's a drastic change from her natural chocolate brunette strands but certainly not unfamiliar territory.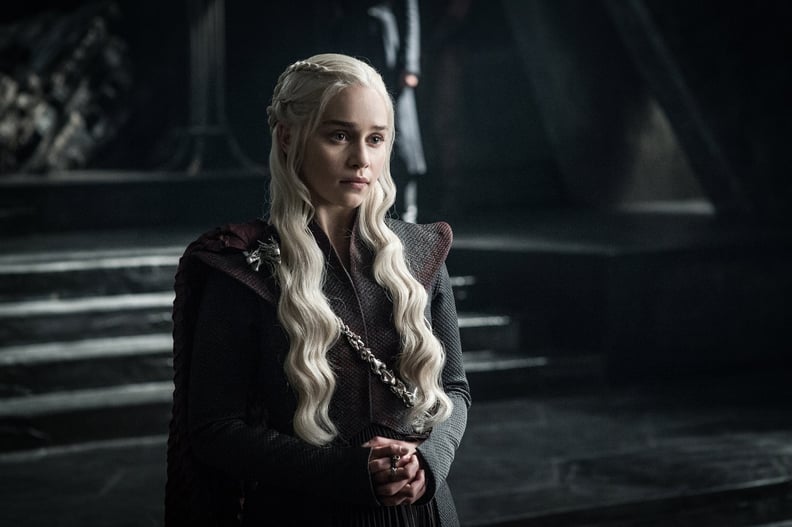 "AAAAHHHHHHH SHHHHIIIII****** I done did it. Mother of dragons meet Emilia. Emilia meet mother of dragons. If you squint just so you might never know," she wrote. She then thanked Game of Thrones lead hairstylist Kevin Alexander and hairdresser Candice Banks, creators of the Khaleesi wig, for "at long last making this magical moment a reality."
She included the hashtags #khaleesikicksoff and #cominghomeneverfeltsogood, which could only mean the cast has officially started filming the eighth and final season of Thrones. Now, we just have to wait about two years (!!) to reunite with the Mother of Dragons ourselves.