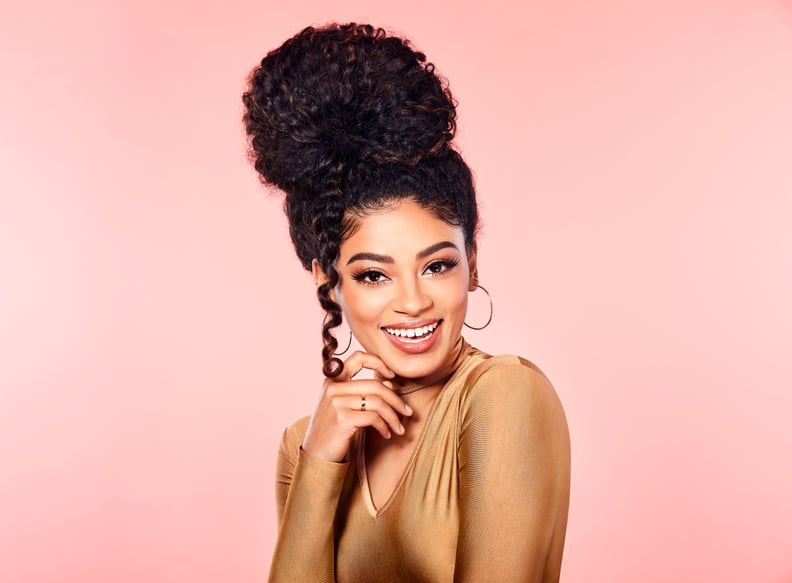 You may not be able to get Jasmine Brown's gorgeous curly hair, but now you can easily copy her eyelashes! The beauty influencer — who has well over 700,000 followers on Instagram and 1.6 million YouTube subscribers — partnered with Eylure on two sets of gorgeous lashes, inspired by her look. She follows in the footsteps of Vegas Nay, who also partnered with Eylure on products.
The Eylure x Jasmine Brown lashes include two sets: CurlyQueen ($7) and JayBee ($8, available Dec. 26). The former is your casual daytime look, while the latter brings the drama.
"I wanted something that I loved of course but also something that would look great one everyone, since there are all different types of eyes," Jasmine told POPSUGAR via email. "I even wanted my lashes to be wearable for people that don't usually wear eyelashes. I had that time in my life when I was scared of lashes because I thought they would look [too] dramatic on myself. So there's one for more a natural wear, my day lash Curly Queen. And one for a more dramatic wear, my night lash Jaybee."
Even though she has amassed a huge following, Jasmine was surprised when Eylure approached her to collaborate. "I honestly was SHOCKED and super excited," she confirmed. "I thought to myself, 'They want ME to make my own lash? And they want me on one [of] their boxes?!' My family has always said they wanted to see me inside of stores. But I never in a million years would have thought it would be myself on a product I got to create with an amazing brand. I'm so so so thankful!"
And yes, these babies are sold at Ulta — which means they're pretty major.
Since she is so skilled at doing her own makeup (example here!), we had to ask for her application tips. "Definitely using tweezers, or lash applicators to put [them] on!" she explained. "I used to try to put lashes on with my fingers and struggled. And then one day I tried to use one of those, it changed my life!"
Keep reading to see images of the lashes in the box and on Jasmine's beautiful face!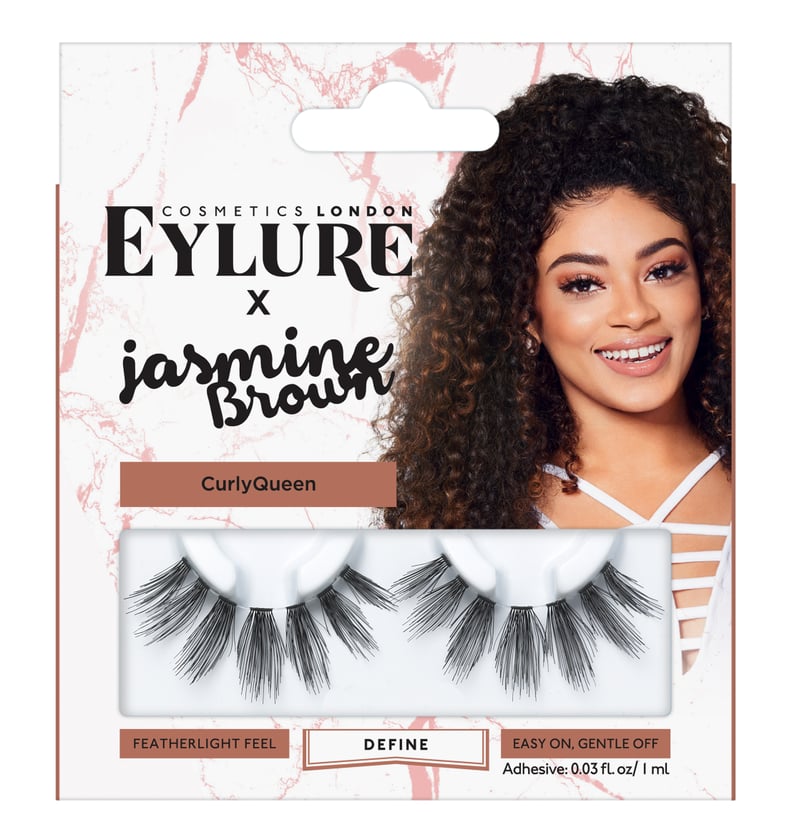 Eylure x Jasmine Brown CurlyQueen Lashes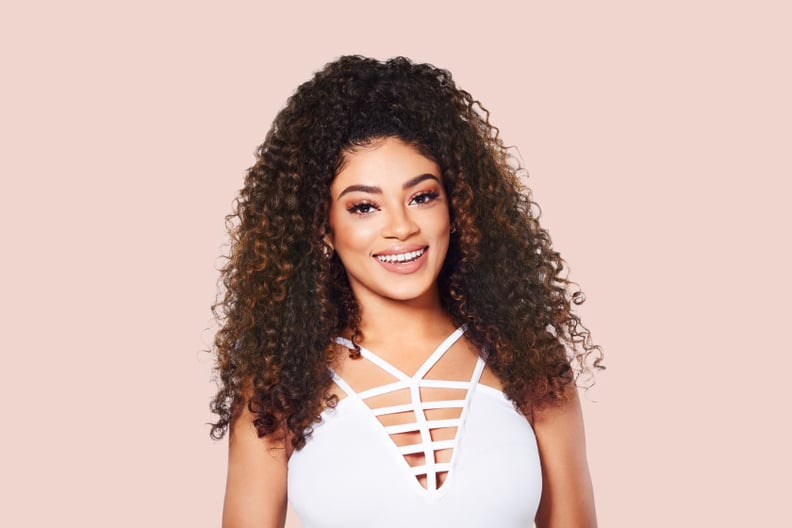 Eylure x Jasmine Brown CurlyQueen Lashes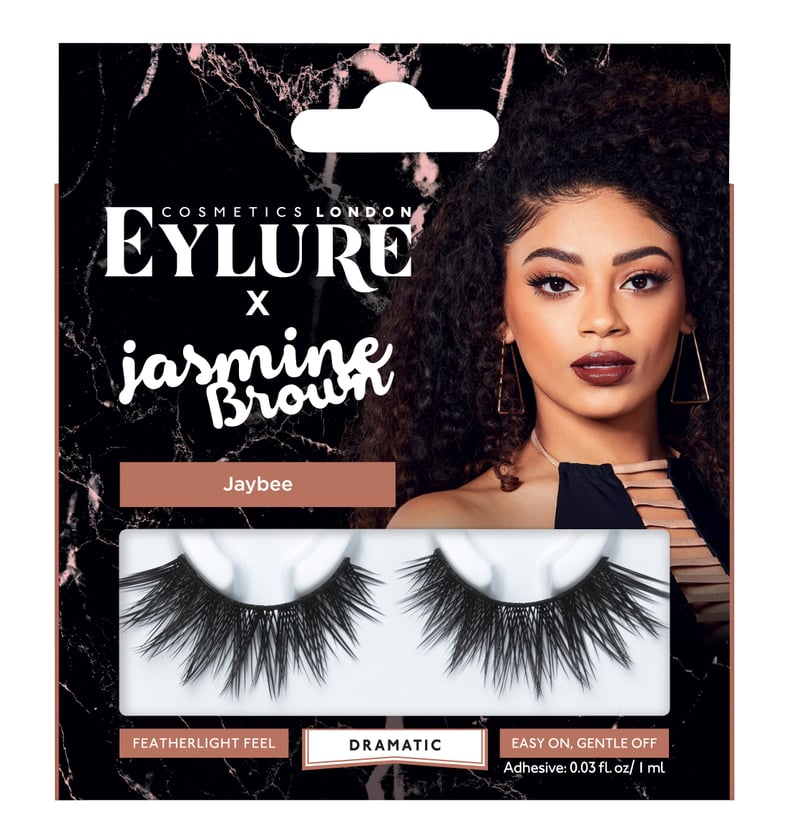 Eylure x Jasmine Brown JayBee Lashes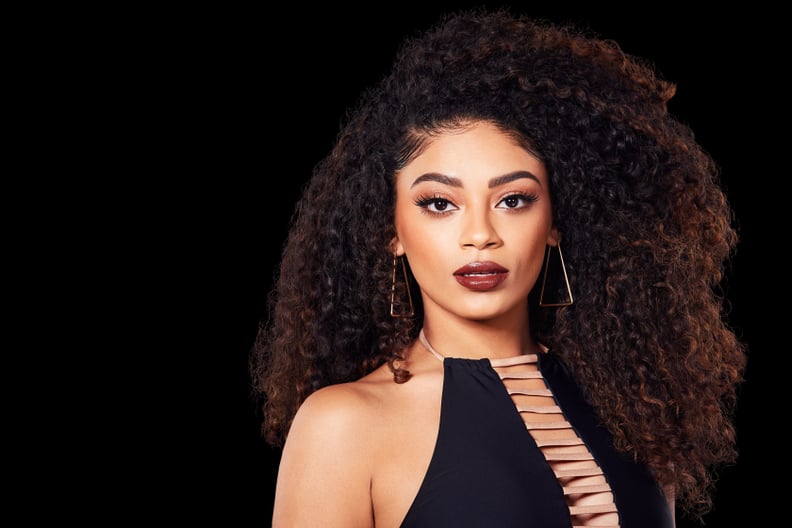 Eylure x Jasmine Brown JayBee Lashes