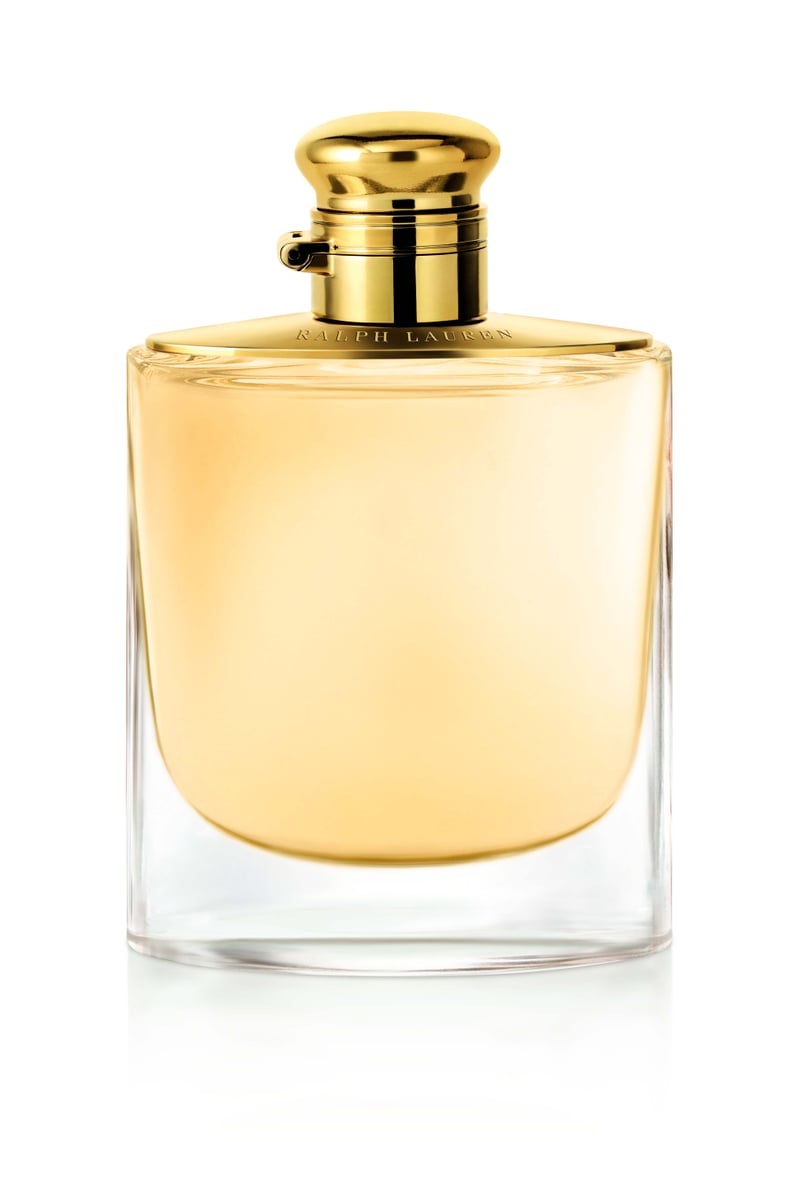 It's officially time to haul your booties out from under the bed, drop off your favorite coat at the dry cleaner, wrap yourself up in a cozy scarf, and pick out a new fragrance to wear all season long. That's why we enlisted the help of perfume gurus to detail the top Fall fragrance trends and dish on fresh launches to help you narrow down your (many) choices.
"Traditionally, Fall is a time when we want darker, woodsier, patchouli scents, reminding us of gatherings around the crackling fireplace, sipping brandy or mulled wine, and crisp mornings with glorious colors of foliage," said Sue Phillips, a fragrance trend forecaster.
It's true that scents tend to lean warmer in the colder months, but this isn't a roundup of the same old stuff you see year after year. Both indie and mass perfumers have become increasingly clever and experimental with their scents, and the trends outlined ahead are proof of that.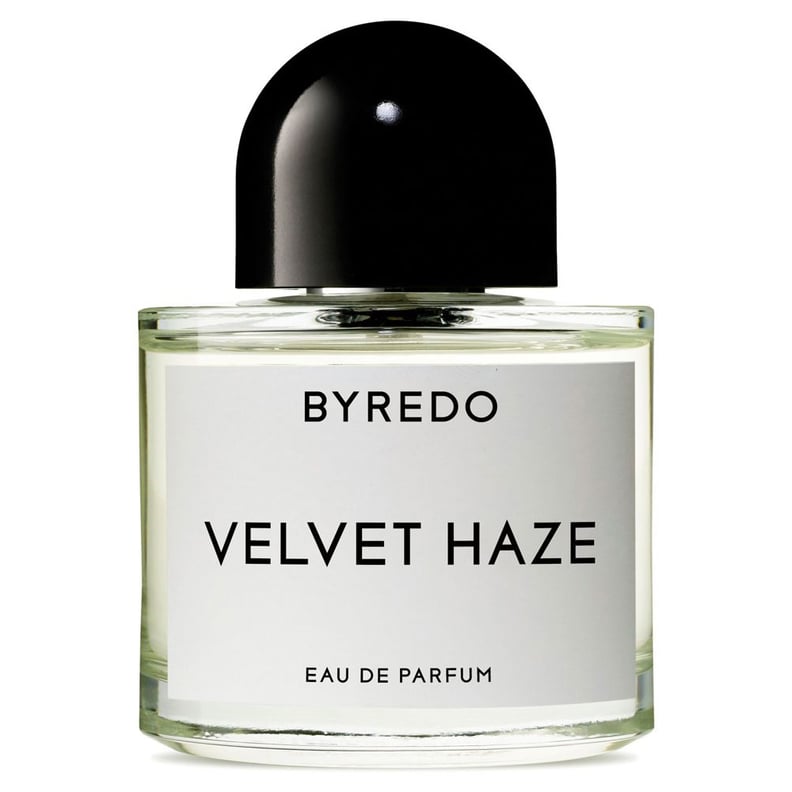 Sophisticated Patchouli
"We're definitely seeing a nice increase in the amount of warmer Fall scents — both with cozier gourmand-style fragrances and also spicier, bolder orientals," said Alex Gilman, fragrance expert at LuckyScent. "A note that straddles both of those worlds is patchouli."
Gilman said that a true standout this season is Byredo Velvet Haze ($230), which launched in August and has been met with enthusiastic laud. "It's a to-die-for blend of coconut, patchouli, and chocolate that wears lighter than the notes would suggest — airy and fresh and gently floral while still deeply comforting, like a perfectly whipped meringue dessert."
Don't worry, this is definitely a far cry from the hippie vibes we may associate with traditional patchouli scents! Another wonderful new fragrance that tastefully features the spice as a star note is Parfums de Nicolai Patchouli Sublime ($425). According to Gilman, this scent was crafted by Patricia de Nicolai, the niece of Jean-Paul Guerlain and a "legendary" niche perfumer in her own right.
He added that, "Patchouli Sublime takes an exquisitely soft, green, nonearthy patchouli and elevates it further with crisp notes of mint and lavender, a luscious rose, and a toe-curling powdery-musk dry down. It's very recognizably patchouli, but amongst the most refined, elegant expressions of the note."
"Toe-curling" is truly a visceral description, but maybe you're in the mood for something a little more playful. In that case, Mariya Nurislamova, a fragrance expert and cofounder of Scentbird, suggests Acqua di Parma Colonia ($110).
"I love the new Colonia because of its bright citrus opening that lets us remember the light of Summer, but it also has a blissful rose and patchouli blend that welcomes Fall's more aromatic feel," Nurislamova noted. "Colonia also features Acqua di Parma's signature light silk texture that always feels upbeat, energetic, and sophisticated." Best of all, it's a unisex option.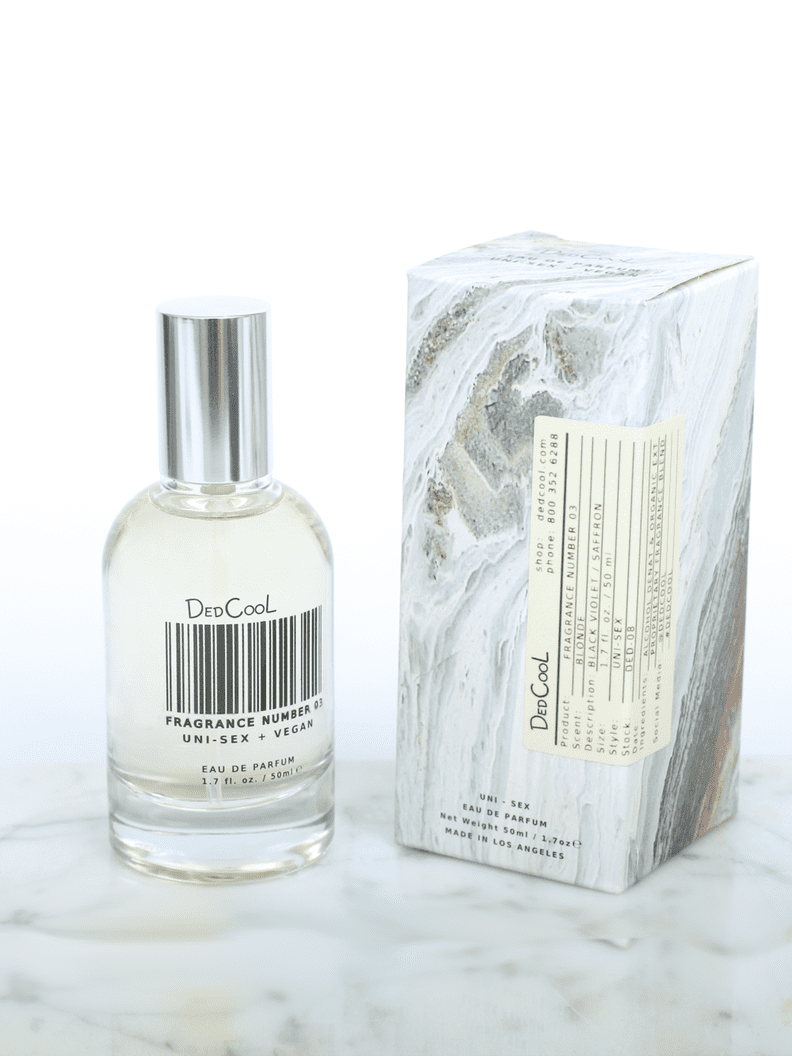 Saffron
If patchouli isn't your thing — no matter how sophisticated it may be — try dabbling in saffron. This rich, warm scent is subtle but complex, and when paired with the right notes, it can truly come alive on your skin. To experiment with this note, try Maison Francis Kurkdjian's much-awaited Baccarat Rouge 540 Extrait ($425).
"This warm, rich scent was originally commissioned by Baccarat to celebrate the 250th anniversary of their crystalworks and was sold only in an extravagant $4,000 decanter," Gilman noted. The recently released Baccarat Rouge 540 is now housed in regularly priced, though still splurgy, bottles.
"This concentrated and rebalanced version is the latest and greatest version of the unique blend of saffron, mineral notes, woods, and florals that makes this scent so special," Gilman said. "Kurkdjian's goal was to have contrasting elements of hot and cool on the skin at once, and it really works. It's a deep, enchanting fragrance that never overwhelms, and in this new version, it projects powerfully and lasts forever."
If $425 is still too rich for your blood but you're keen on saffron, reach for DedCool Blonde ($69). At the forefront is spicy black saffron, which is paired with earthy juniper berries and pomelo. Middle notes of cristal rose, black violet, and accord cuir add depth and intrigue, while subtle base notes of raspberry and vetiver make it an approachable and wearable scent that still stands out in a crowd.

Sweet Jasmine
Though you may associate sweet floral scents with Spring and Summer, you can expect to see a lot of this note through the upcoming cold months. In some perfumes, such as Viktor & Rolf's Flowerbomb Jasmine Twist ($69), jasmine sits comfortably in the spotlight. It is unapologetically sweet and can be layered with other fragrances or worn on its own. Jasmine Twist is part of a floral trio of "Twists" from the brand; all three are concentrated perfume oils.
For a perfume where jasmine is folded into other notes, try Guerlain Mon Guerlain ($66). "This is a refined and powerful gourmand, with rich, silky Madagascar vanilla and precise, dry sandalwood against clean lavender and ribbon-soft jasmine," Nurislamova said. "It weaves a complex tapestry of deep tonal nuance and power from a minimal composition of only four notes, and the texture of this fragrance is every bit as important as its delicious gourmand layers. Mon Guerlain is a prime example of a storied, classical perfume house reminding us about why the high French style is so wickedly intimate at heart."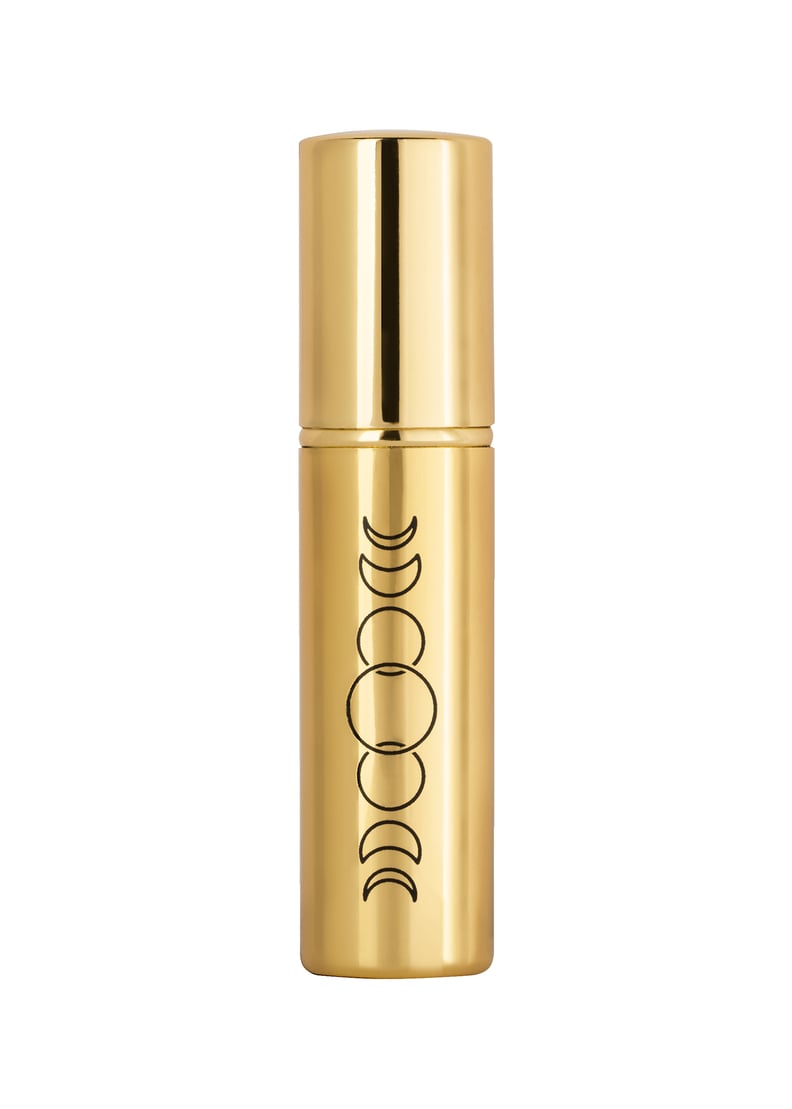 Gemstone Essences
We're also seeing an uptick in the inclusion of gemstone essences. In a few cases, the essences provide a slight scent, but more often than not, they're intended to offer a spiritual experience for the wearer.
"Part of what is driving the perfume business in 2017 is that the indie scene has taken over the limelight, and more fragrance aficionados are looking for the newest, most original ideas in scent," Nurislamova explained. "They're not content with yet another blue bottle on the shelf."
In October, Olivine Atelier launched Good Witch ($52), which is created in tiny batches with pure essential oils, "vibrational flower essences" of jasmine and pink yarrow, and "red ruby gemstone essence" to promote beauty, love, and connection in the wearer. In regard to scent, the sweet florals are married with sensual vanilla and spicy base notes, plus just a splash of citrus to brighten.
Adorn's set of five EDPs ($24) are another example. Each bottle is "supercharged with sacred stones," including amethyst for balance, aura quartz for clarity, onyx to boost confidence, rose quartz for romance, and tiger's eye for strength.
A perfume where a gemstone — in this case, pearl — actually provides fragrance is Raw Spirit Mystic Pearl ($85). "This is the scent that will get you over the beach closures after September," Nurislamova said. "It's a rich, white floral with an unusual and unique main note of freshwater pearl, making it a first-ever in fragrance. Raw Spirit combines the lush, creamy pearl tones with spicy notes of clove and cinnamon to guide your mind back to the culinary pleasures of Autumn."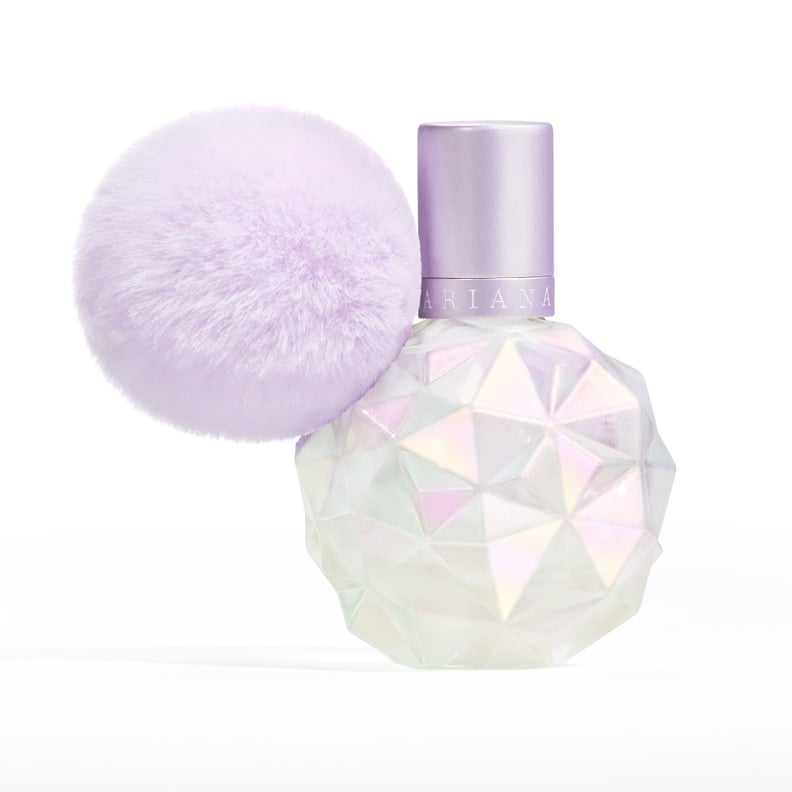 Fig and Plum
Two fruits that are getting a lot of attention this season are figs and plums. This is unexpected as neither one of these notes is overly sweet (such as raspberry or mango) or citrus-y.
"I absolutely love fig perfumes," Nurislamova said. "Its dusky, velvety allure is fantastic for Fall weather when you might reach for a few layering options and earthier hues. Fig is a dark, dry, and tangy-sweet note that glows with Fall colors."
For a nice introduction into fig scents, try Malin & Goetz Moroccan Fig ($150). "I love the brand's take on fig, which includes even the leaves and bark of the fig tree as notes, and pair it with green pepper and coconut for a spicy tropical feel," Nurislamova said.
Plum offers an ever-so-slightly sweeter, juicier, "zing-ier" note to perfumes. Ariana Grande's Moonlight EDP ($59), which launched in September, marries plum with the spicy earthiness of rich blackcurrant and the sweet, subtle warmth of fluffy marshmallows. A sturdy base of creamy sandalwood, black amber, and sensual vanilla makes this EDP equal parts sexy and intriguing.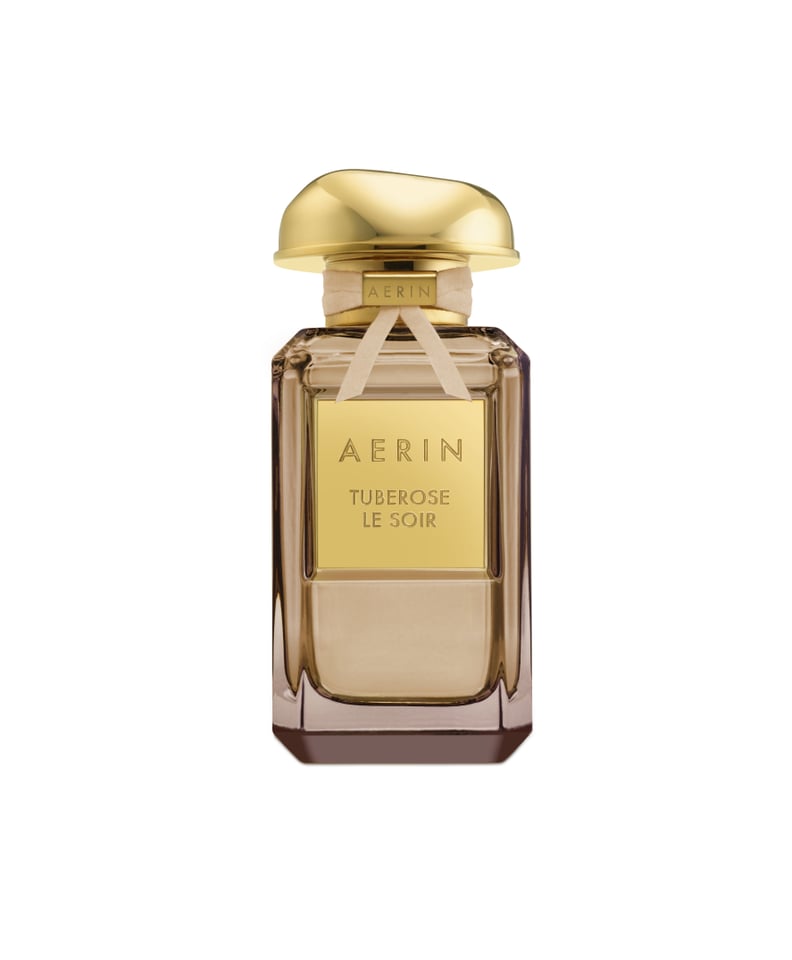 Tuberose
Not to be confused with rose, tuberose is a white floral with a sweet, green heart. It's also everywhere this season. Case in point: Ralph Lauren's brand-new EDP, Woman ($84). It's undeniably feminine without feeling frail, marrying sweet tuberose with juicy pear, tangy rhubarb, creamy hazelnut, and a sheer blanket of earthy sandalwood.
Another wonderful option is Aerin's Tuberose Le Soir ($215), which was inspired by the sun setting in India over a field of full tuberose blooms. The sandalwood and vanilla make it an elegant, warm perfume, while bergamot adds zest and mandarin adds a bit of zing. This one's the perfect date-night EDP.
Finally, let's talk about Lalique's Mon Premiere Cristal in Lumiere ($180). While the previous two are quite feminine, this option is ideal for those who prefer to put on a bolder, spicier, unisex fragrance. At the heart, you'll find tuberose and jasmine, which costar with dramatic actors black saffron and bitter almond. The base offers a warm, sweet wash of mild patchouli.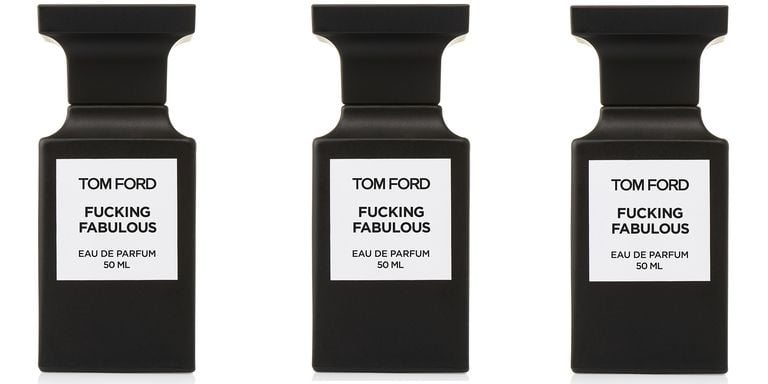 Bespoke Fragrances
"Today's perfume fans seem to be more concerned that their perfumes are unique and fit their individual idea of style, rather than a fragrance that's guaranteed to 'make them smell good' or 'get them dates,'" Nurislamova said. "Perfume-lovers now are more knowledgeable — and more artisanal in their tastes — and they want scents that they have a personal attachment with."
Perhaps one of the most talked-about fragrance releases this season is Tom Ford's F*cking Fabulous ($310). There's nothing subtle about this one, and it's bound to start a conversation on not just the name but the unique combination of notes, as well. "The key notes are almond bitter oil, tonka resinoid, orris accord, cashmeran, leather accord, and clary sage oil," Phillips said. "It's another sexy, earthy, and bold scent from the master of all things sex and disruption."
The fact that it was a super limited-edition launch means it will soon be difficult to track down. If you're one of the lucky few to nab one, you're already a step ahead of the game in the "bespoke" fragrance trend.
On that note, we're also seeing more and more people customize their own scents. Companies such as Unique Fragrance, Waft, and Scenterprise all offer this service. Alternatively, you can try layering your own fragrances for a multidimensional signature scent.
"Remember, our sense of smell is our most powerful sense, after sight, and is the one sense that triggers memories and emotions," Phillips noted. "How will you want to be remembered?"