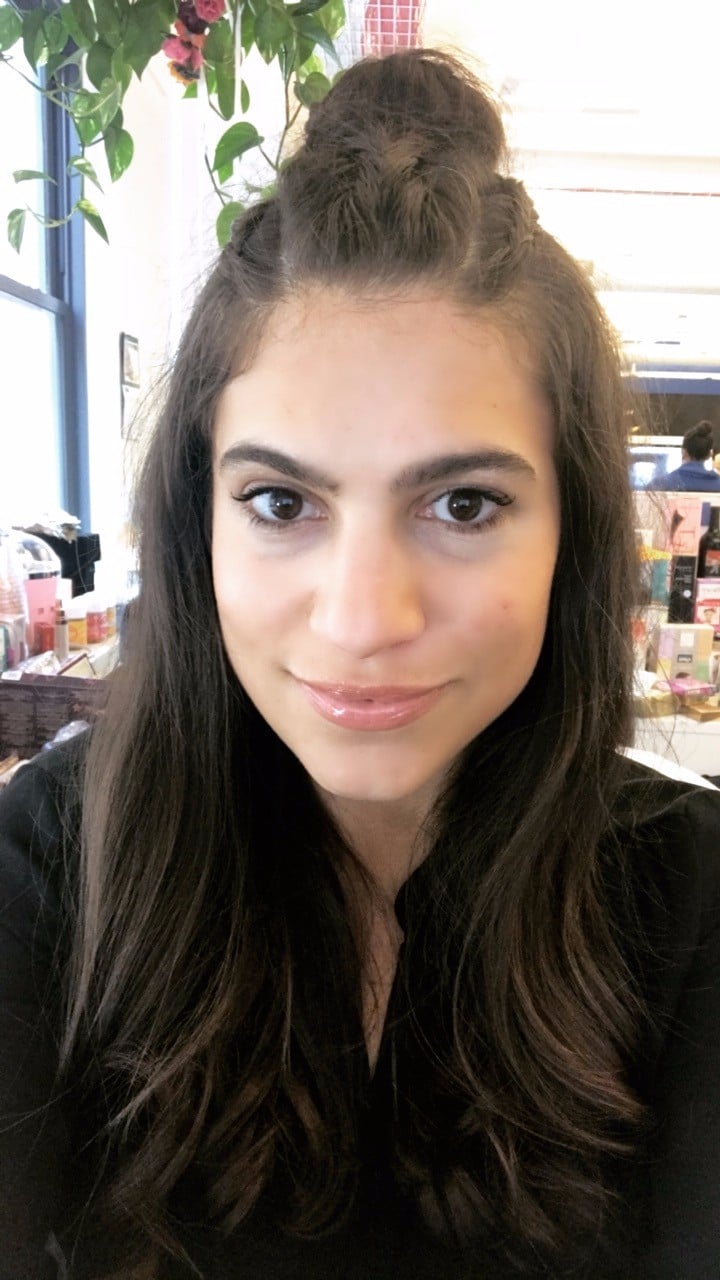 Every editorial product is independently selected by our editors. If you buy something through our links, we may earn commission.
Pink and gold: it's not a novel makeup idea. In fact, Francois Nars made this perfect combo of girlie and glittery a phenomenon when he created Orgasm blush. And in 2017, the pairing is still relevant thanks to the Fenty Beauty by Rihanna Gloss Bomb Universal Lip Luminizer.
While Rihanna created a 40-shade foundation range for her just-debuted Fenty to cater to all skin tones, she did the opposite with her lip category. Instead, she created just one shade in just a single finish. That, friends, is the pearly-pink-and-gilded lip gloss we've been discussing. Fenty Gloss Bomb is meant to look good on diverse skin tones. And yes, it's absolutely gorgeous and glassy, and you need it.
The actual gloss color is a soft rose with just the tiniest shimmery particles. It's a bit tacky like a traditional gloss, but it doesn't feel sticky, and it definitely has hydrating benefits. According to a rep for the brand, it's loaded with shea butter. The doe-foot applicator is cozy and curved slightly to hug your pout. The scent is peachy-vanilla, similar to what Rihanna smells like herself! Basically, this formula is sexy as all hell. (Apparently Rihanna said, "I made it because I wanted the girls to get kissed more.")
To find out if Gloss Bomb lives up to the hype, we tested it on POPSUGAR editors. Keep reading to see what it looks like, then snag it at Sephora ($18).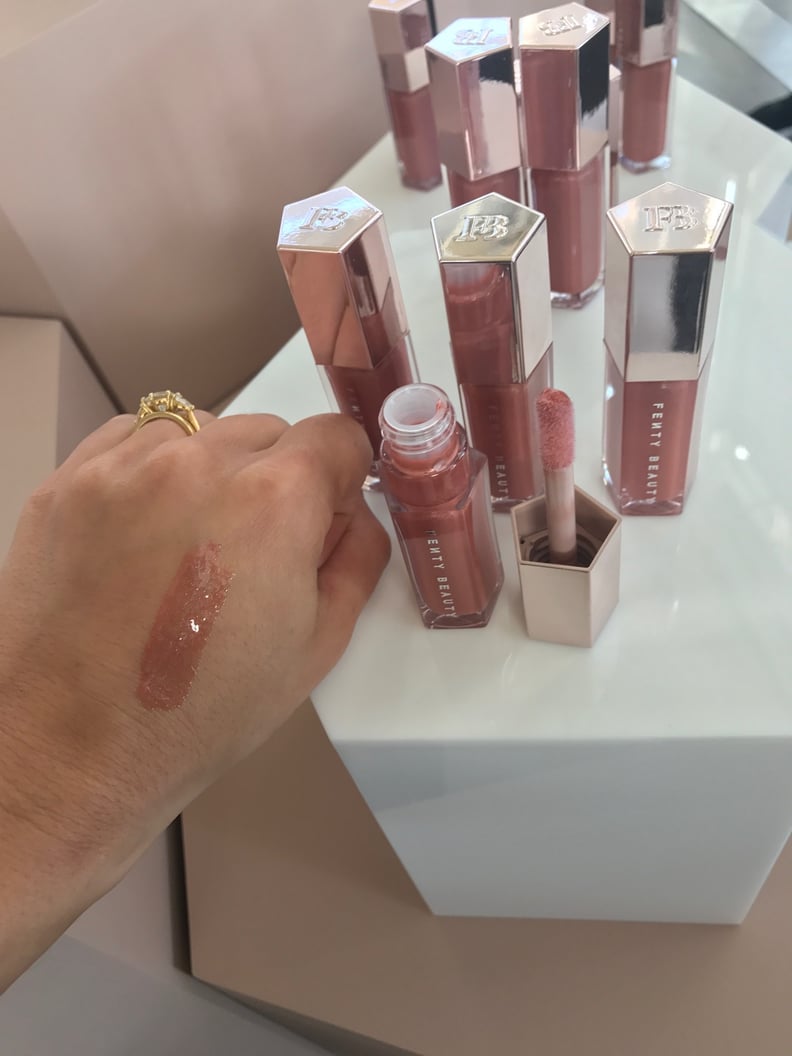 Fenty Beauty by Rihanna Gloss Bomb Universal Lip Luminizer Swatched on a Medium Skin Tone
Who: Lauren Levinson, senior editor, Beauty
Complexion: Medium
Review: "I can't stop applying this since it just feels fantastic! The wand is soft, the formula hydrating, and it smells incredible. Even after the color fades, the sweet scent lingers. On me, the shade is a true rose that's similar to my actual lip color but a bit pinker (and a bit better!). I picture myself wearing this with soft, romantic makeup (brown, smudged eyeliner and peach blush) for date nights with my husband. The gloss is also a nice break from the matte trend that's been dominating social media for the past two years."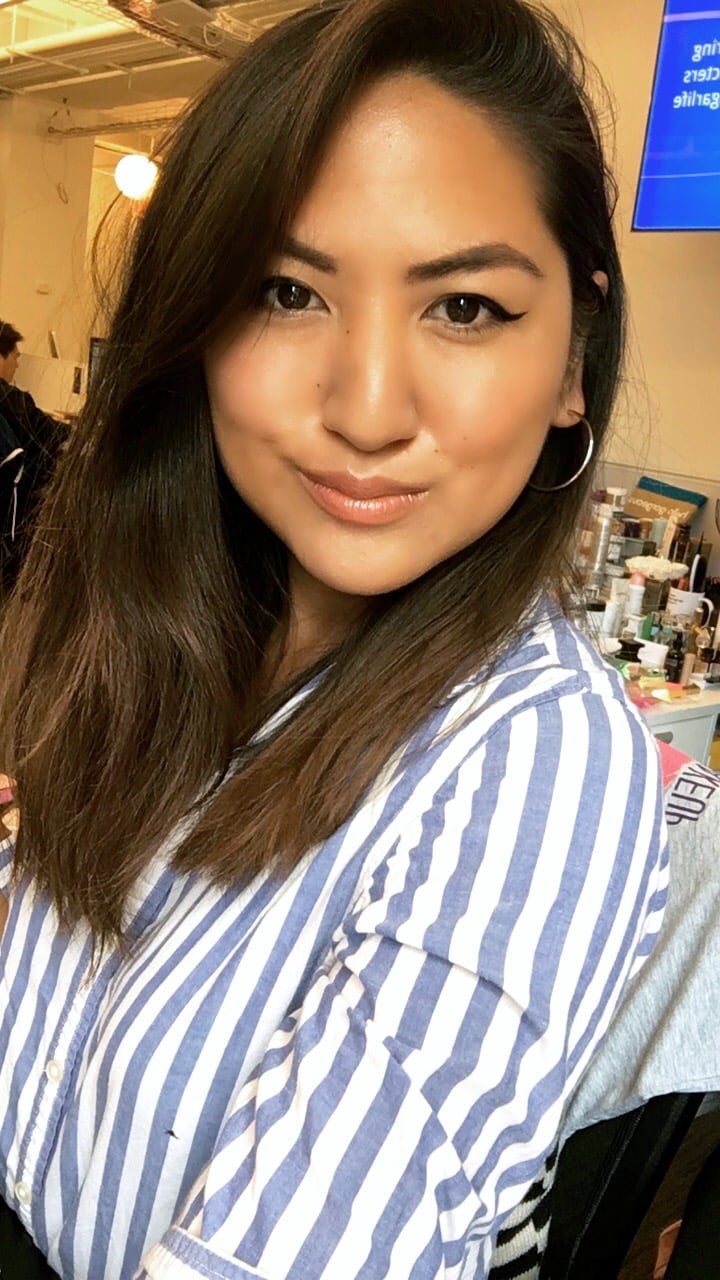 Who: Kristina Rodulfo, editor, Beauty
Complexion: Tan
Review: "First of all, I am obsessed with the vanilla-apricot scent. I hadn't even put it on my lips and I was already in love. Now, for the actual formula: this is not your middle school lip gloss. It feels hydrating, but not sticky (no hairs will stick to your mouth!), and it gives a plumping effect that has me unabashedly duck-facing my way through the day. The slight rose tint is also gorgeous and a perfect match for my own natural lip color."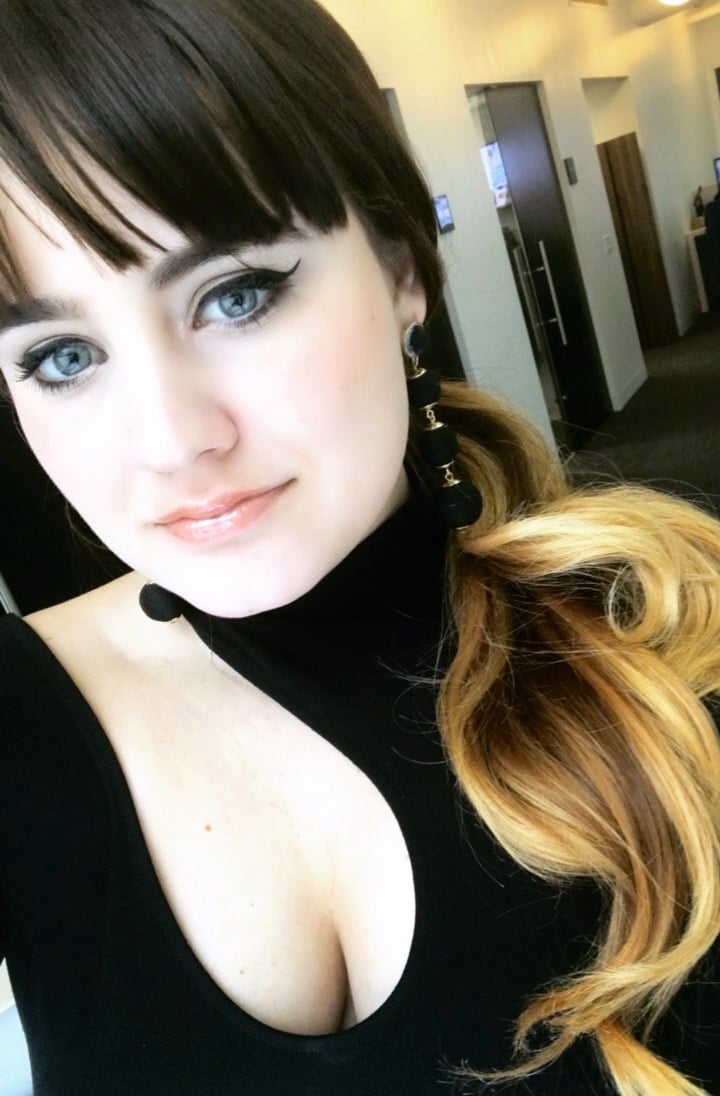 Who: Macy Cate Williams, assistant editor, Shopping
Complexion: Very fair
Review: "I'm so excited glosses are coming back! This pick gives my lips a subtle shimmer that's perfect for a transitional look from day to night. The color shows up as a peachy nude on my ivory skin — it looks very natural. A huge plus is the delicious fruity vanilla flavor. I think this is my new addiction."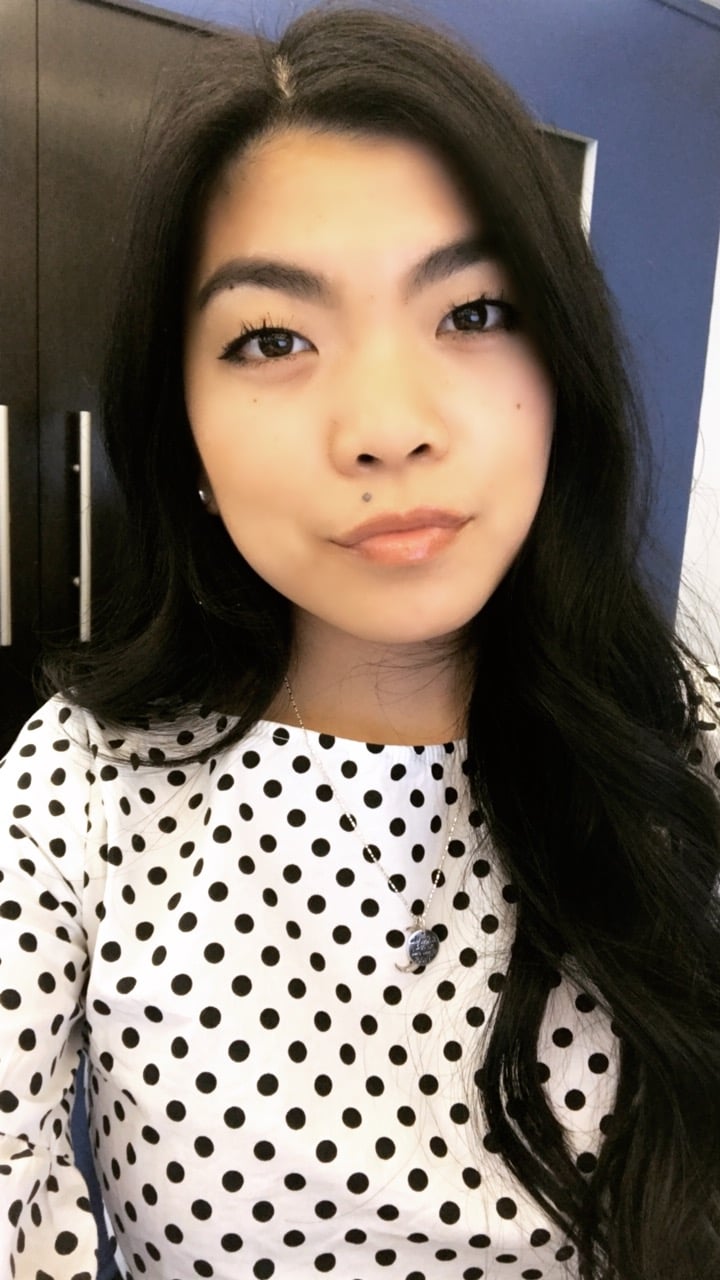 Who: Carrie Carrollo, assistant editor, Native Beauty
Complexion: Medium with neutral-yellow undertones
Review: "I have to admit, lip gloss is usually last on the lip product totem pole for me, but I'd happily make an exception for this one. Not only is it not sticky whatsoever (the main reason I usually bypass glosses), but the smell and color — a 'your lips but so much better' shade — are seriously everything. Also, can we take a minute to talk about this packaging?! Obsessed."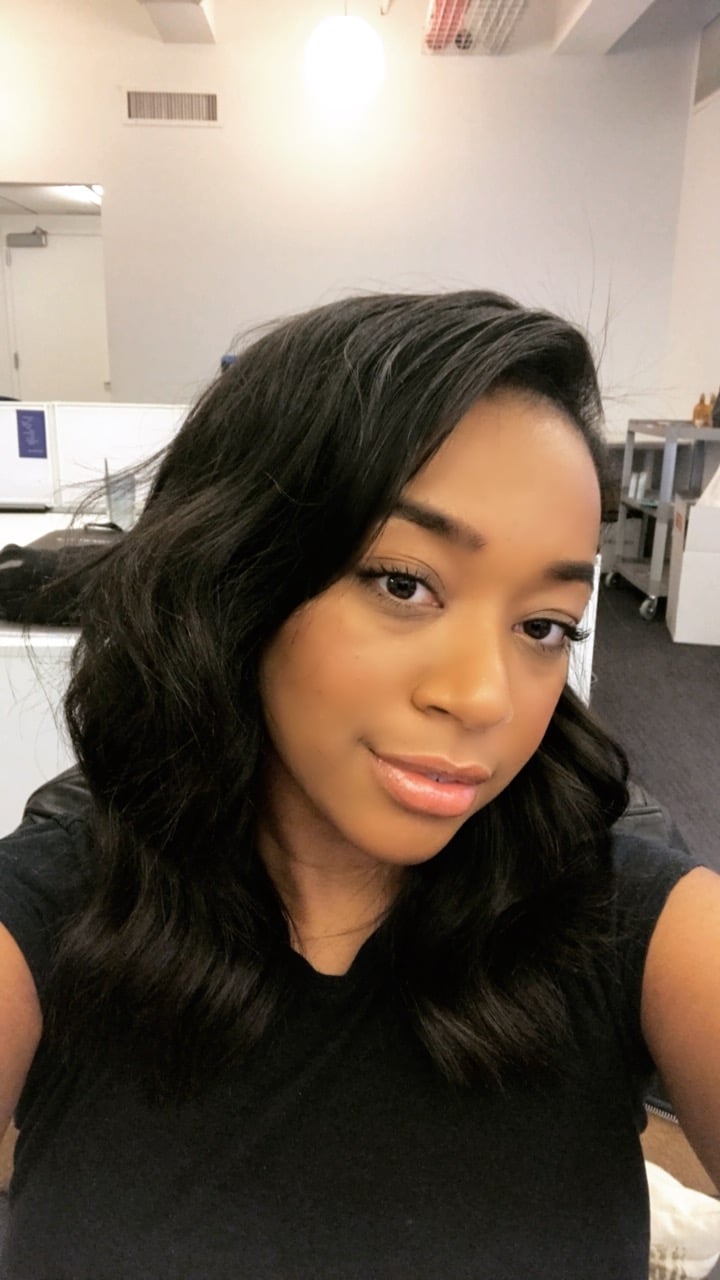 Who: Aimee Simeon, social media strategist
Complexion: Medium deep
Review: "I'm not sure what I love more about this gloss: its peachy 'your lips but better' color, its superhydrating texture, or the fact that it has a slight candy taste when I lick my lips. It glides on like expensive velvet and made my lips look sexy and plump. I can just toss this in my purse knowing that I have moisture and color on the go!"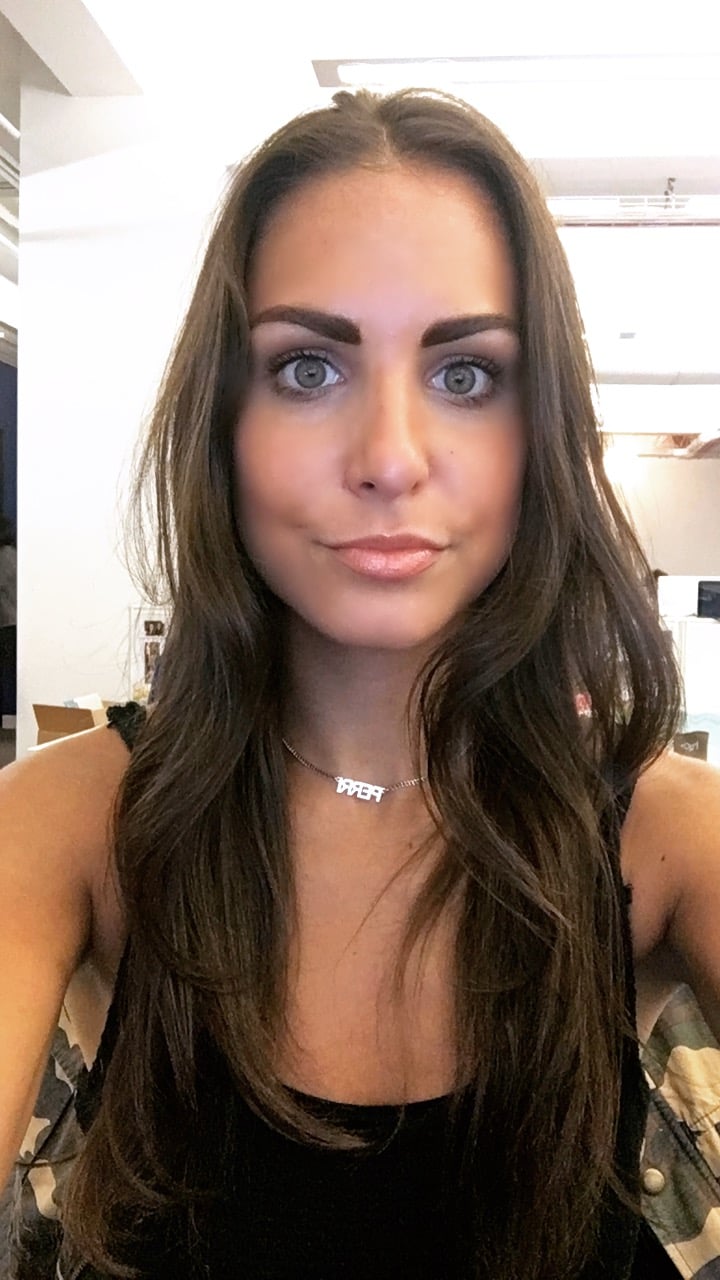 Who: Perri Konecky, editorial assistant, Trending and Viral Features
Complexion: Tan
Review: "Not only does this lip gloss smell pleasant AF, but the rose shade is also extremely flattering on my Summer tan. I try to avoid some lip glosses because of how sticky and thick they can be, but no matter how many layers I smothered on my lips, the gloss remained as sleek and hydrating as ever. Warning to my wallet: I will definitely be adding this to my little black basket the second I step foot in Sephora."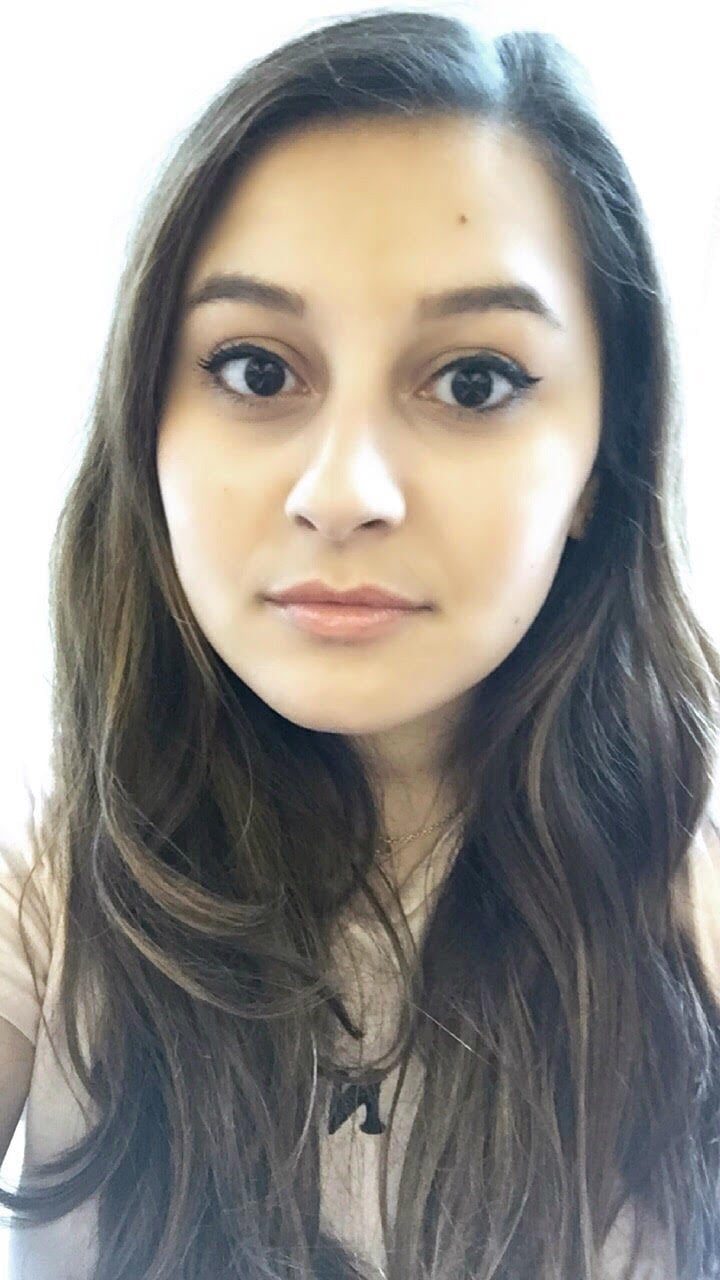 Who: Sarah Siegel, editorial assistant, Shopping and Products
Complexion: Medium olive
Review: "I really love how easily this gloss glides over my lips. It's not the least bit sticky but still feels thick enough to stay put. The color is so flattering and appears a warm, nude pink on my pout. I feel like I've finally found a gloss I'd want to wear every day and would work with any makeup look."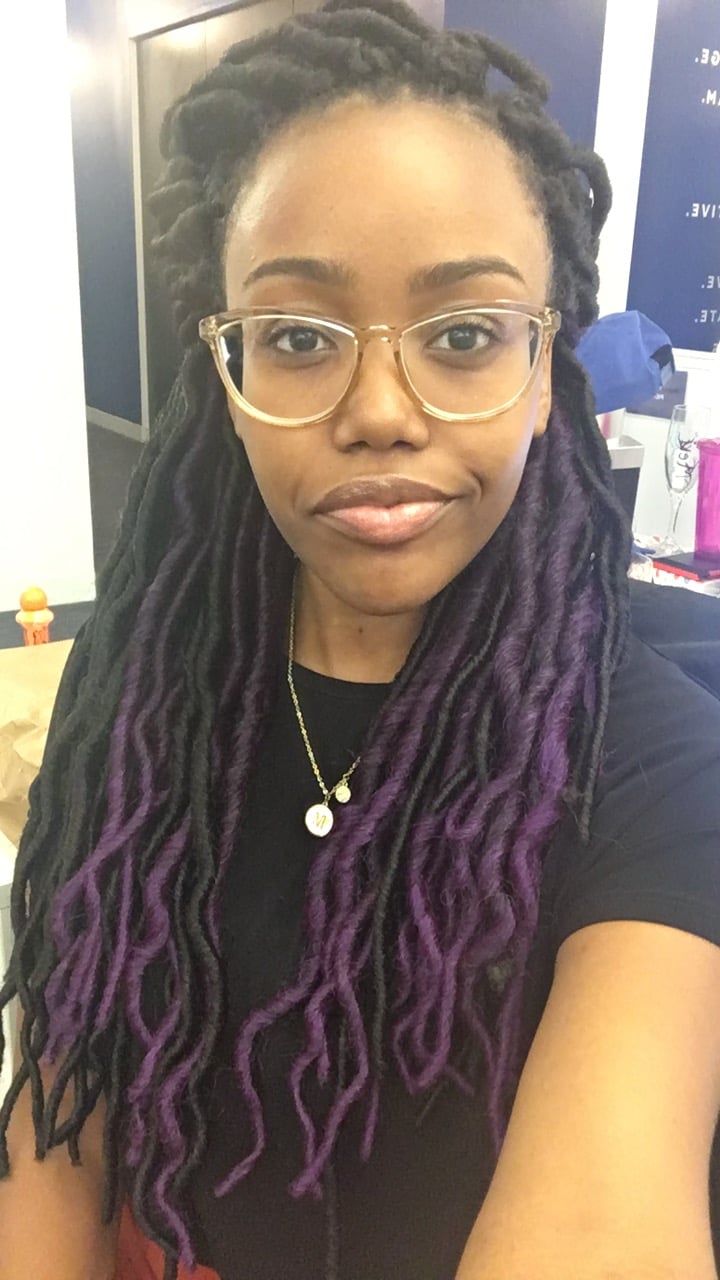 Who: Mekishana Pierre, associate social media strategist
Complexion: Deep
Review: "I love this gloss! It's sheer so I still get the natural look I love, but just the right amount of glossy to make my lips pop. It's the perfect fit when you want a clean look without too much flash but still want a little something extra. It's fun and, most importantly, it's NOT sticky! That's the one thing I've always hated about lip gloss, and Fenty Beauty made sure that wasn't the case. I would definitely wear this all the time!"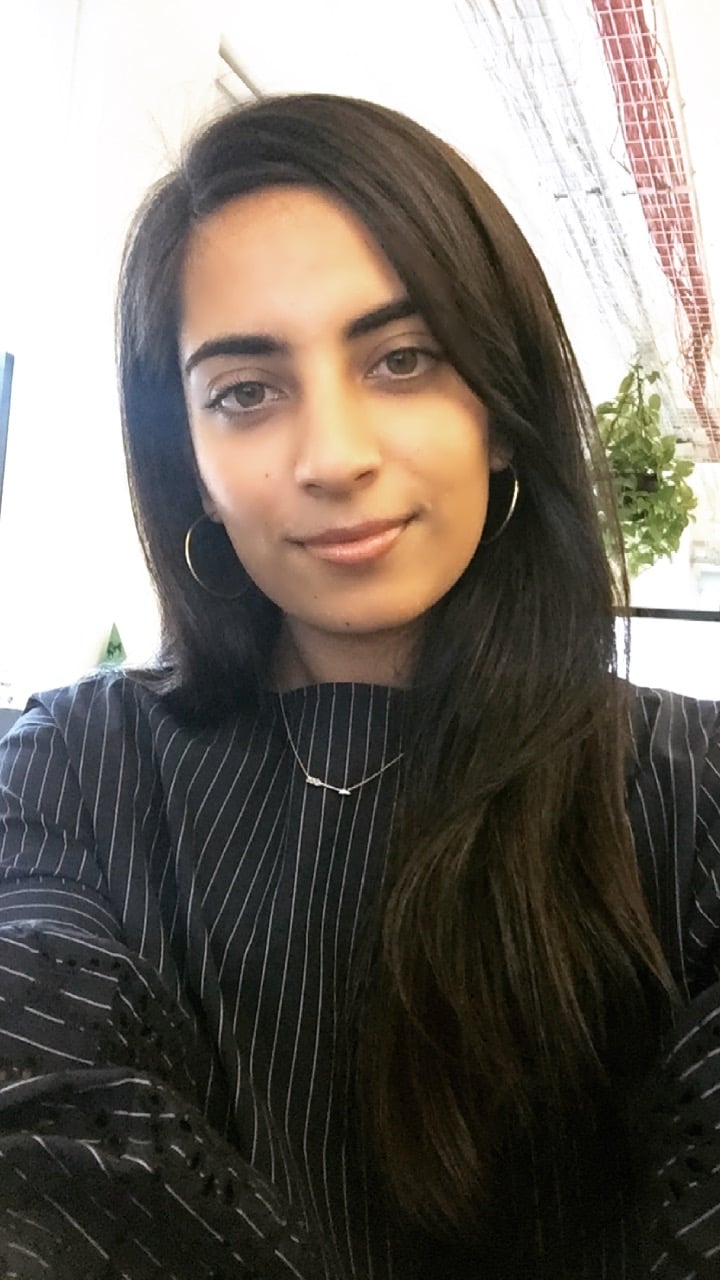 Who: Nikita Ramsinghani, assistant editor, Fashion
Complexion: Medium
Review: "First off, the lip gloss smells amazing! I'm not one to go for a bold lip, and this color is the perfect neutral hue. On my skin, the color doesn't make me look washed out as most lighter shades usually do, and the formula is surprisingly hydrating. I even tried drinking water with it on and there's no annoying sticky residue. I have to say, my girl RiRi truly killed it."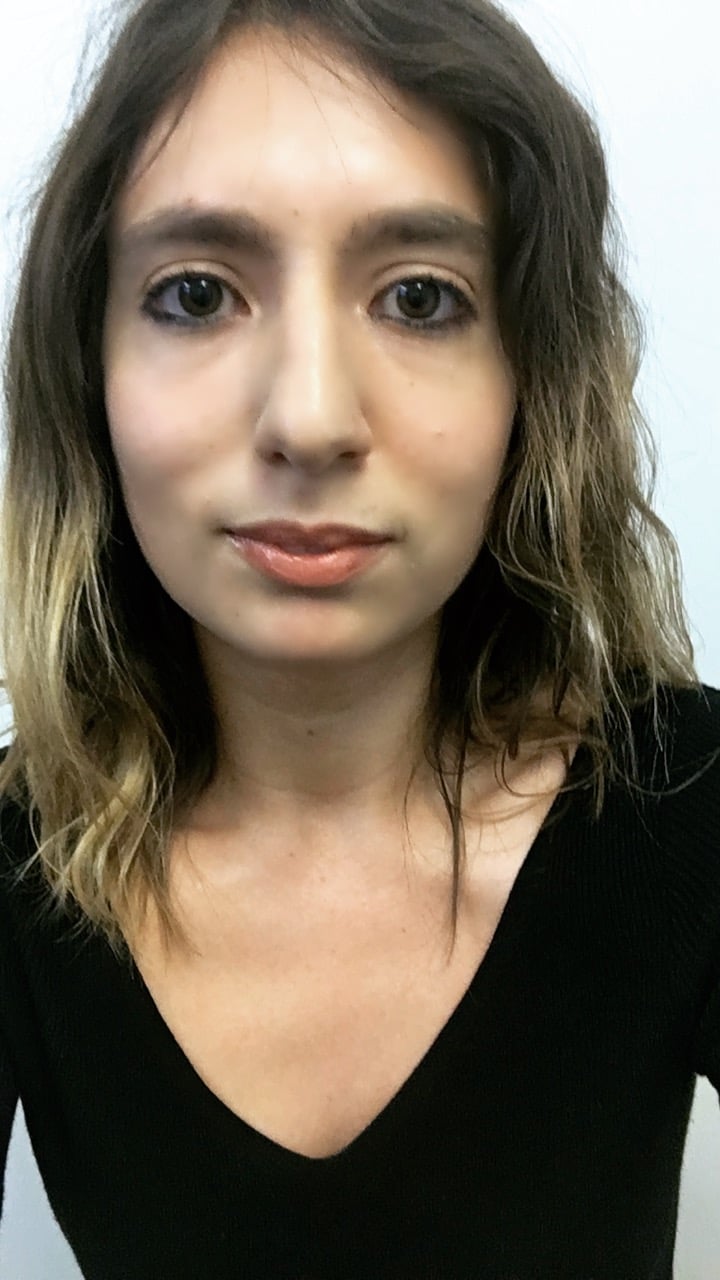 Who: Alaina Demopoulos, editorial assistant, Beauty
Complexion: Fair
Review: "I NEVER miss my afternoon iced coffee break, but this Gloss Bomb is too precious to leave slathered on a straw. I would rather go parched than ruin my look right now. The only thing better than this nonsticky formula, which seriously feels like a pillow on my lips, is the smell! If Diptyque's Vanilla Candle and 2006 Bath & Body Works Pearberry lotion had a child, it would be this positively heavenly scent. It's totally chic yet just as comforting as sharing an umbrella-ella-ella on a lazy, rainy day."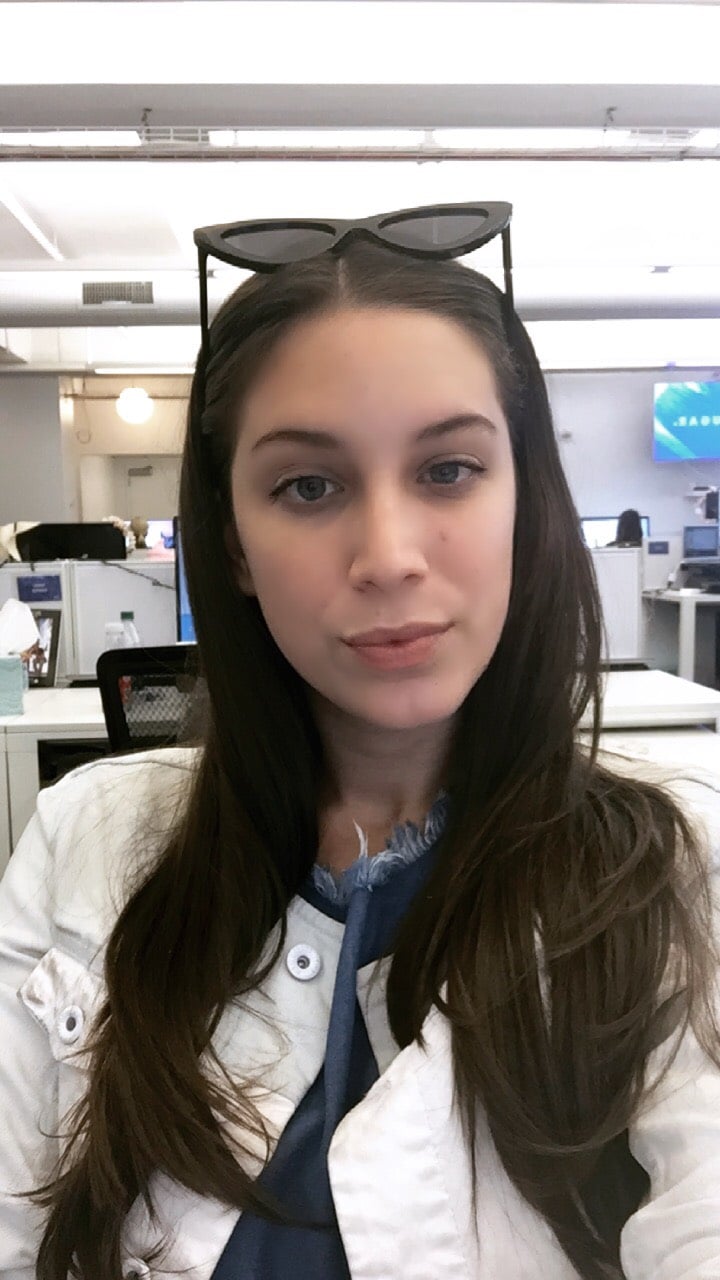 Who: Kelsey Garcia, assistant editor, Trending
Complexion: Fair
Review: "This feels like an unapologetic, full-fledged revival of the lip gloss of my youth, and I freaking love it. It feels flirty and feminine, and it definitely delivers a slick finish. Though the scent is a little too sweet and girlie for my liking, I'm willing to look past that since the shade is so flattering and pretty."