Rihanna Just Revealed Fenty Beauty's Holiday Collection and We Can't Even
Rihanna just dropped some stop-everything-you're-doing news: Fenty Beauty is coming out with an entire holiday collection on Oct. 13. And here we were still recovering from her massive launch just two weeks ago.
First, she gave a preview of an eye shadow palette in a teaser video. It comes in a holographic rainbow case and features 14 colors. They all appear to have a shimmer finish and come in an incredible array of electric shades. There's metallic gold, silver, olive, purple, indigo, red, hot pink, aqua, and lime green among them. Dreamy.
In another post, she revealed the entire lineup, dubbed the Galaxy Collection. It appears to include liquid eyeliner, a makeup brush to go with the palette, new lip glosses called Cosmic Gloss, and multiple lipsticks called Lip Glitter. The latter is especially notable since one of the biggest questions people had after Rihanna launched Fenty was why she only launched with one "universal" lip gloss shade. Well, there you have it — she was just waiting for the right moment to debut colors. It looks like there's peach, pink, lavender, and a berry red. Take a look yourself:
Rihanna actually debuted the products in-person at the Fenty Beauty launch event in Paris today. "I'm wearing it tonight," she told attendees, as captured on Fenty Beauty's Instagram Stories. There was also footage of RiRi using the new palette to apply makeup on attendees herself as she did at her New York and London parties.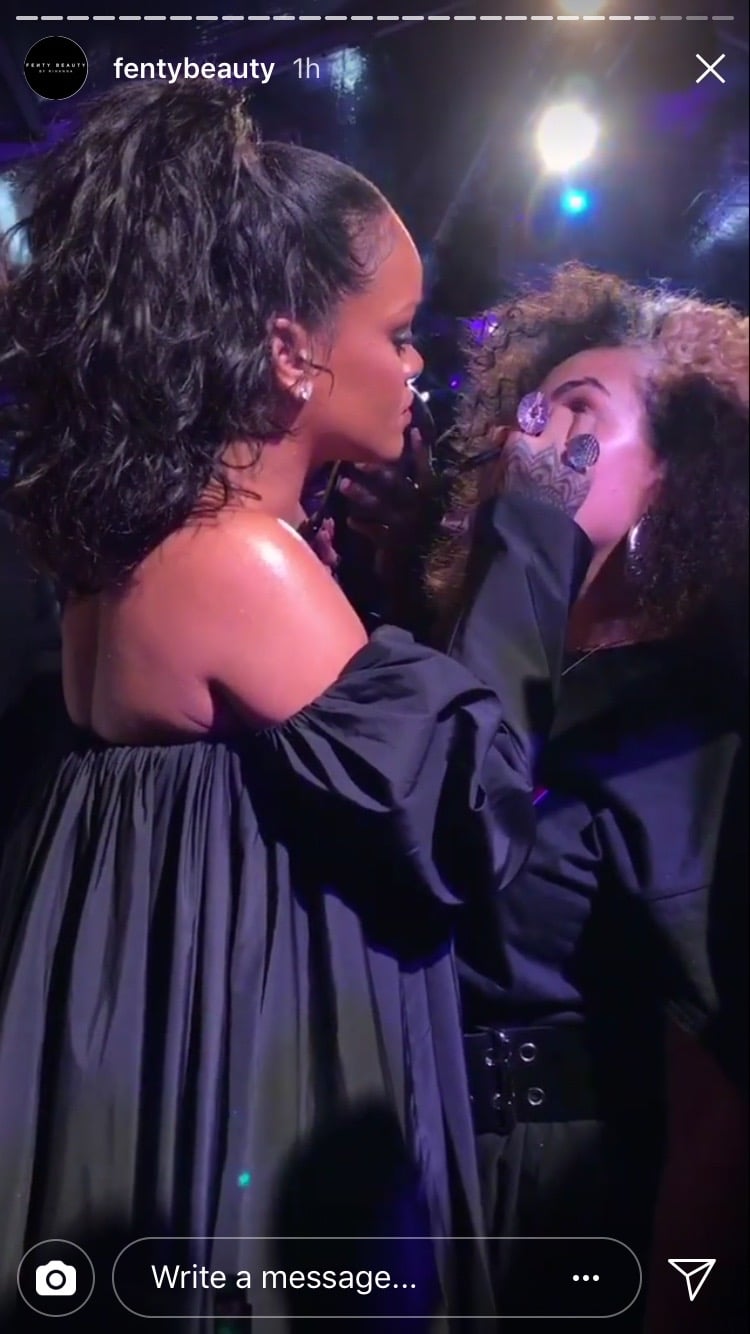 She seemed to be wearing one of the green eye shadows: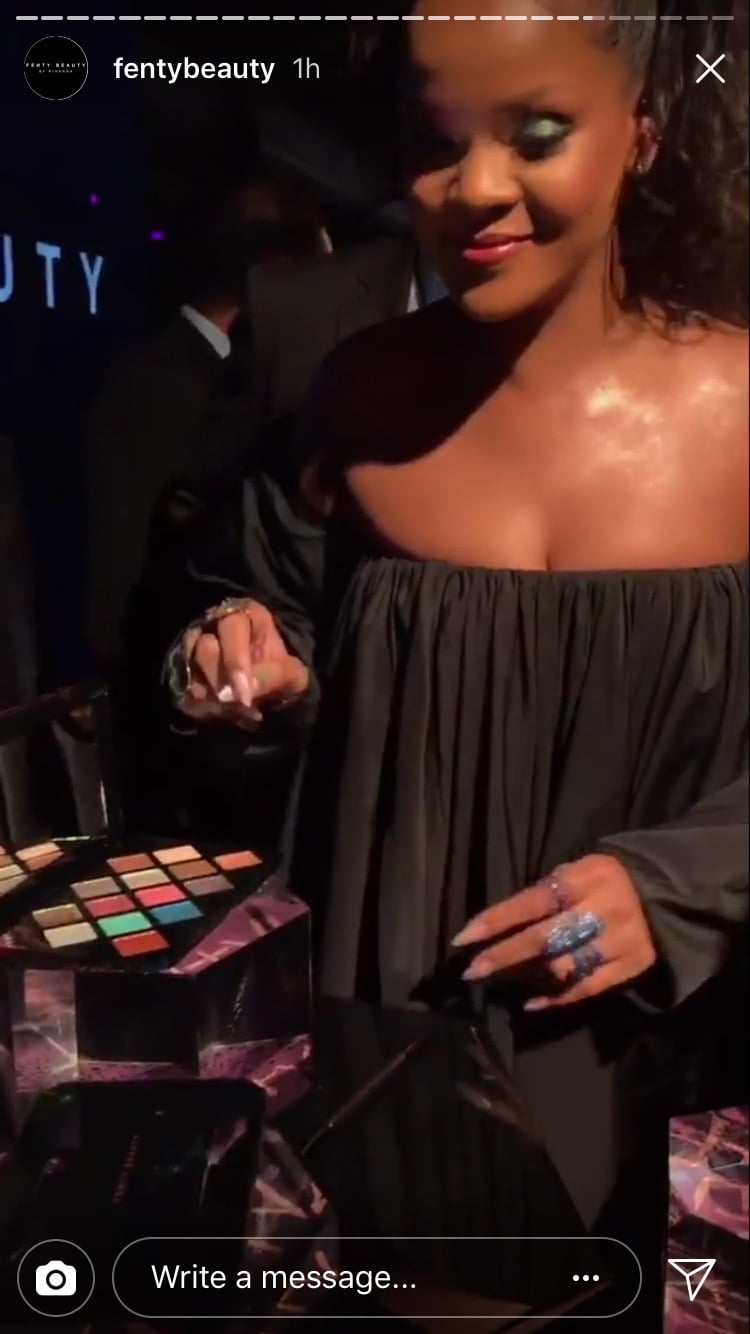 Like the rest of the Fenty Beauty products, the Galaxy Collection will be available at Sephora online and in stores. Stay tuned for more!