5 Times This Face Mask Totally Earned Its Place on My Vanity
As a self-proclaimed beauty addict, I've swatched, sampled, and hoarded so many products, it's almost embarrassing. That said, it takes a lot to impress me. But always curious to test out the latest launches and buzziest brands, I was pleasantly surprised to find First Aid Beauty's 5-in-1 Bouncy Mask in the August POPSUGAR Must Have box.
Now trust me, I'm all about a two-for-one product. With naturally bold brows, I like something that darkens and sets to streamline my routine. And when it comes to controlling my lengthy mane, a detangling, heat-protecting, and nourishing spray is what I swear by. But a multitasking face mask? That I wasn't so sure about — until now.
Though I'm all about multimasking to meet my skin's various needs, this moldable, gel-like mask is able to keep it under control in five(!) different situations. So really, it's the only one I need. Ahead, I'm breaking down how it earned a holy grail title.
1. It nourished my dehydrated skin after a weekend out
Between coffee-fueled mornings and margarita-filled nights, a busy weekend never fails to leave my face ultradehydrated. Because it was begging for moisture by Sunday night, I tried out this mask to see what it could do for my Monday morning skin. Though nourishing products can typically kick my oily-combination skin into overdrive, when I woke up, my face was shine-free and still moisturized.
2. It calmed my face postflight
Without fail, every plane ride I take ends with a new breakout and an influx of redness. After returning home from a recent trip, I slathered some of this on my face, let it sit for 10 minutes (yes, that's all it takes!), and washed it off to reveal significantly calmer skin and a much more short-lived breakout.
3. It refreshed after a long workweek
While I love kicking back on a Friday night, sometimes that means staying in and taking the time to chill. Following a particularly hectic workweek, I decided to pamper myself and have a mini spa night. Since this mask was quickly starting to grow on me, I applied a thin layer and relaxed as it worked its magic and not only gave me softer and firmer texture but just the reboot I needed.
4. It prepped my skin for a Saturday night
When a Saturday night event was approaching on my recent agenda, I was set on making sure my face was looking fresh. After a shower, I turned to my now-favorite mask to give my face a quick refresh and immediately more plump, glowing skin. It primed and prepped my skin so my makeup went on flawless.
5. It cleared problem areas before my birthday weekend
As my highly anticipated birthday weekend rolled around, being photo-ready quickly became a top priority. And since the Summer heat and prebirthday stress were taking a toll on my face, I used the mask to refine a pesky breakout that was clearing up under my nose. As expected, it totally did the trick — and I ended up with some great Polaroids to capture a memorable night.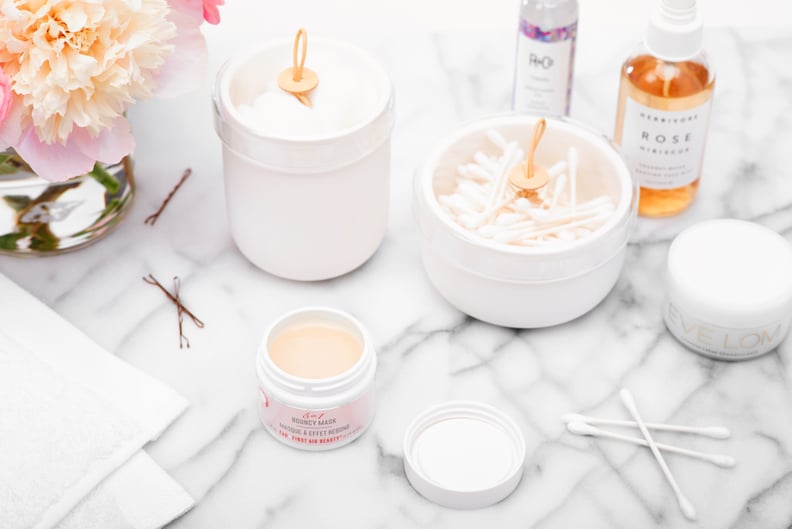 Don't miss out! Our August boxes are selling fast. Get get this miracle product and six more full-size surprises in this month's Must Have box.