This Adorable "Frushy" Makeup Brush Is About to Swim Into Your Heart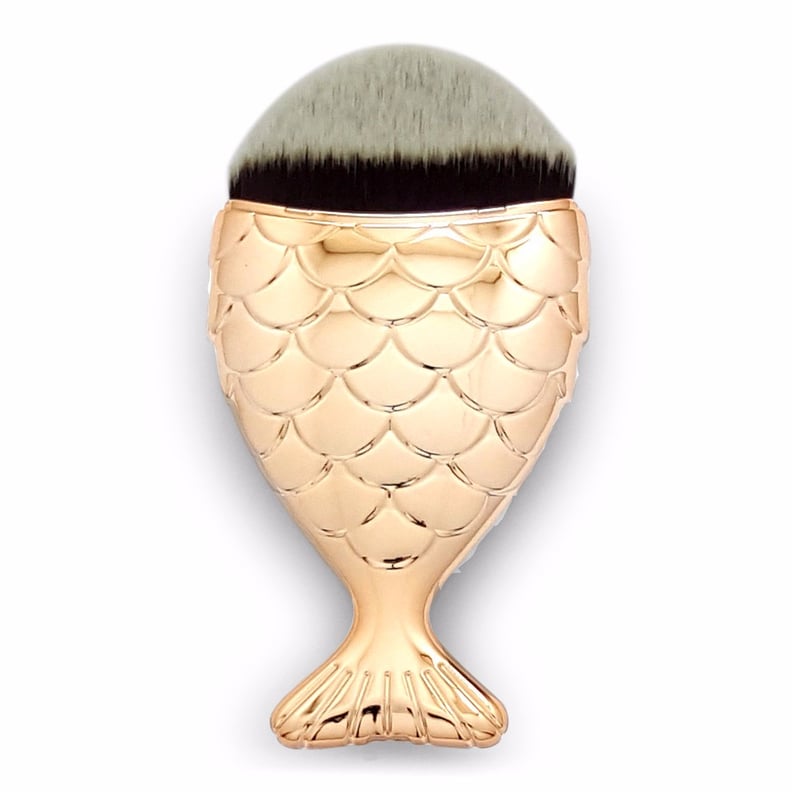 Beauty is about artistry and glamour, yes, but it should also always be fun. That's why we've really enjoyed the recent trend of funky makeup brushes, like the unicorn horn tools and rose-shaped applicators. However, our favorite of them all so far is the Frushy makeup brush.
Popularized by Instagram makeup artist and influencers, this tool features short synthetic fibers that are perfect for applying foundation, contour makeup, and highlighter. And while reviewers deem the bristles to be of high quality, that's not why we plan on picking up this product. It's the handle! The brush's handle is shaped like a fish (hence the portmanteau name of "Frushy") and is accented with a tail, fins, and scales. You can purchase it in several metallic options — including a fetching rose gold — or in a badass matte black.
The best part of the tool is its price: the Frushy is only $11! For that amount, you can afford to have a whole school of fishy makeup brushes. Keep reading to see all your color choices, then buy your own Frushy here.