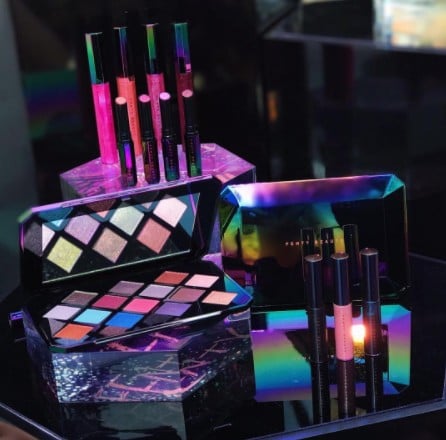 Fenty fans are ready for Rihanna's Galaxy Collection, which launches on Oct. 13. Their wallets, however, may not be. Mere weeks after making it rain all over their Sephora shopping carts, beauty junkies have to get ready to do it all over again.
To some, it's a vicious cycle. After all, we've got rent to pay.
Others are more optimistic: maybe we'll all look so pretty with Fenty that ConEd will just let the month of October slide this time.
Besides, Fenty Beauty is pretty much an essential by this point, isn't it? It's almost irresponsible not to buy it.
Is there any way we can link our Sephora Rewards Points to our bank accounts?
I mean, have you seen the Galaxy Palette? We need it, like, yesterday.
RiRi, please don't stop the music . . . or releasing more products.