Gabrielle Union Flaunts a "Power Pony" at the Emmys — and Looks Flawless!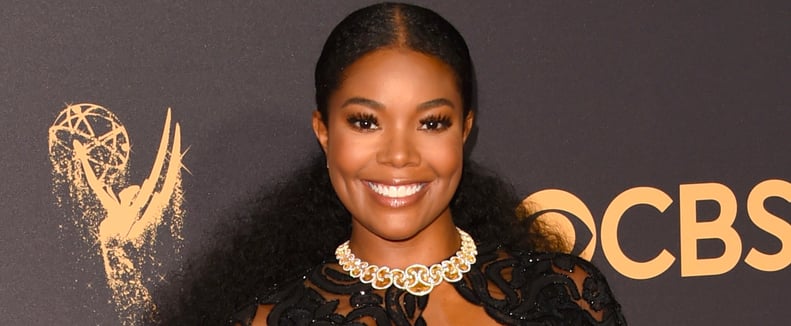 For her first time attending the Emmy Awards, Gabrielle Union came to shut down the red carpet with her beauty look. Considering she has her own haircare line, Flawless, we expected nothing less. And, thanks to some behind-the-scenes snaps from her Instagram Stories, we got a preview of the incredible hair look she's dubbed the "power pony." It sits low atop her neck and is pulled back very tightly with big, bountiful curls left out.
"So, on the red carpet, my 'power pony' pops — the Shine Spray is the perfect finishing touch for any big moment," she said on Instagram, spritzing the Shine Spray ($19) all around. To get that super-pulled-back finish, she also used the Flawless Edge Control Gel ($19). "It works, kids. It works!" she said.
She doesn't need to try and convince us — the photos speak for themselves. See more of Gabrielle's totally glamorous "power pony" from all angles ahead.
Gabrielle Union's Hair at the 2017 Emmy Awards