Daenerys Targaryen Gets Reimagined as the Girl With the Dragon Tattoo — and It's Badass
It's hard to imagine the Game of Thrones characters existing anywhere outside of their fantastical, twisted, and gruesome universe. One artist, however, is attempting to do just that by illustrating many of the core characters with all our modern accoutrements: piercings, tattoos, and graphic t-shirts.
Said artist, Hilary Heffron, uses Photoshop to create her anachronistic portrayals of everyone from Daenerys Targaryen to Jon Snow to Margaery Tyrell. The character's tattoos, in particular, are representative of that character's nickname or backstory. For example, as the so-called Mother of Dragons, Daenerys is shown with a massive dragon tattoo on her back. Hilary sells these portraits in an Etsy store called Hilarious Delusions.
Look ahead for Hilary's trippy interpretations that will make you do a double take.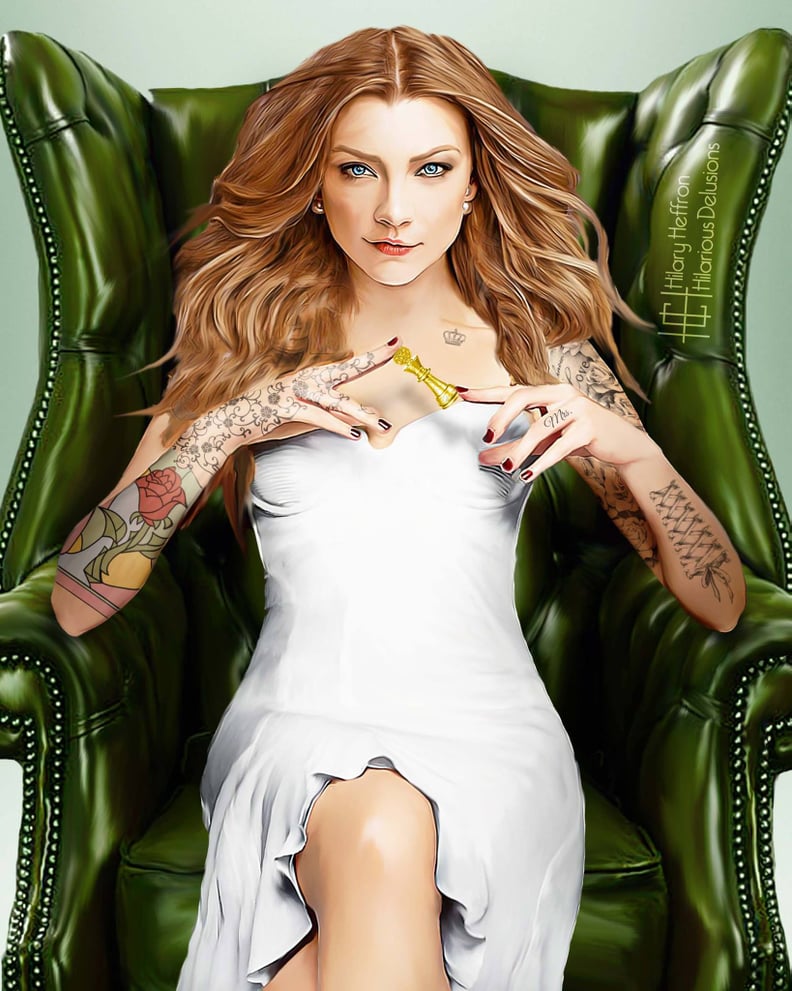 Margaery Tyrell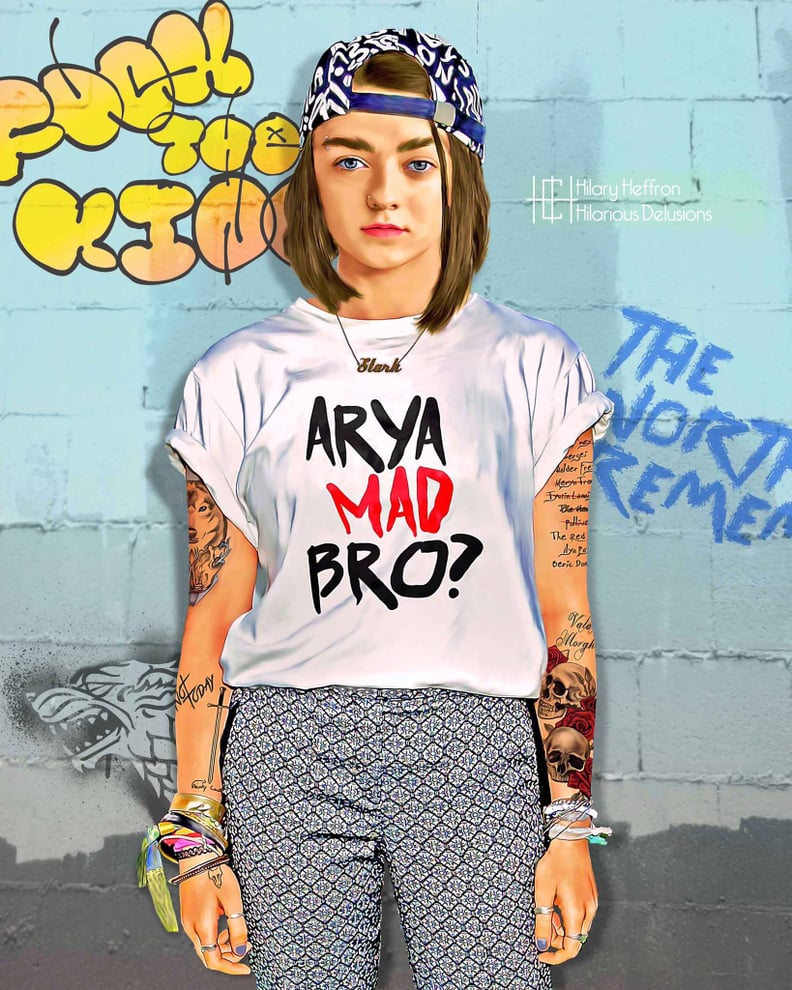 Arya Stark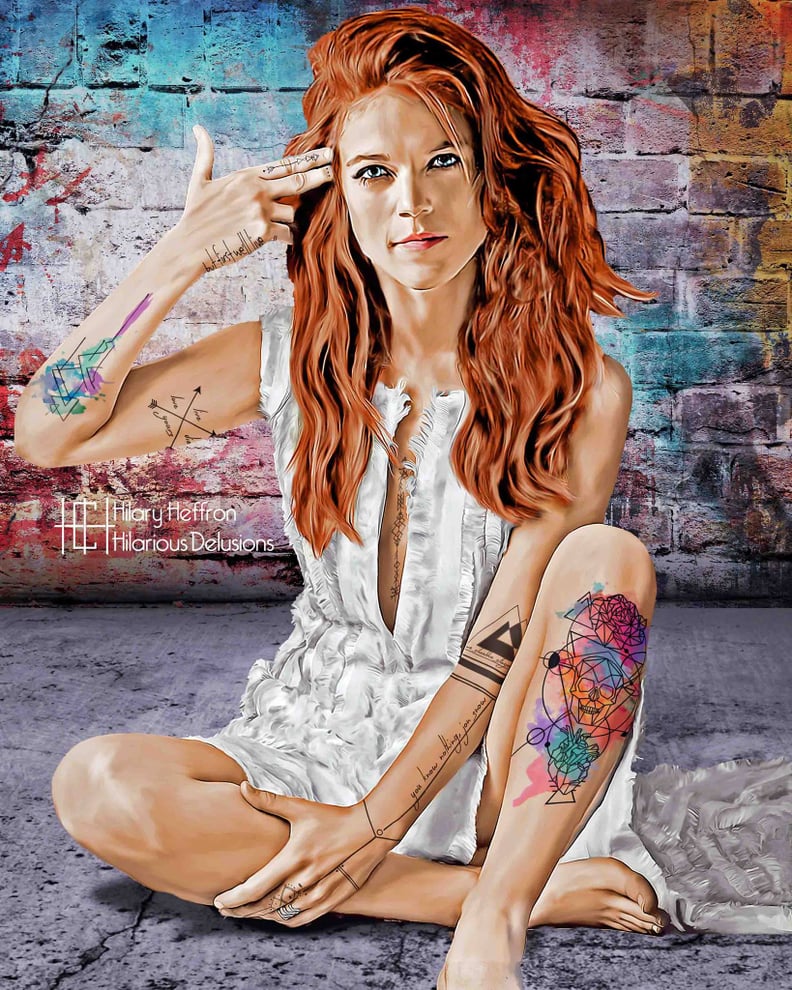 Ygritte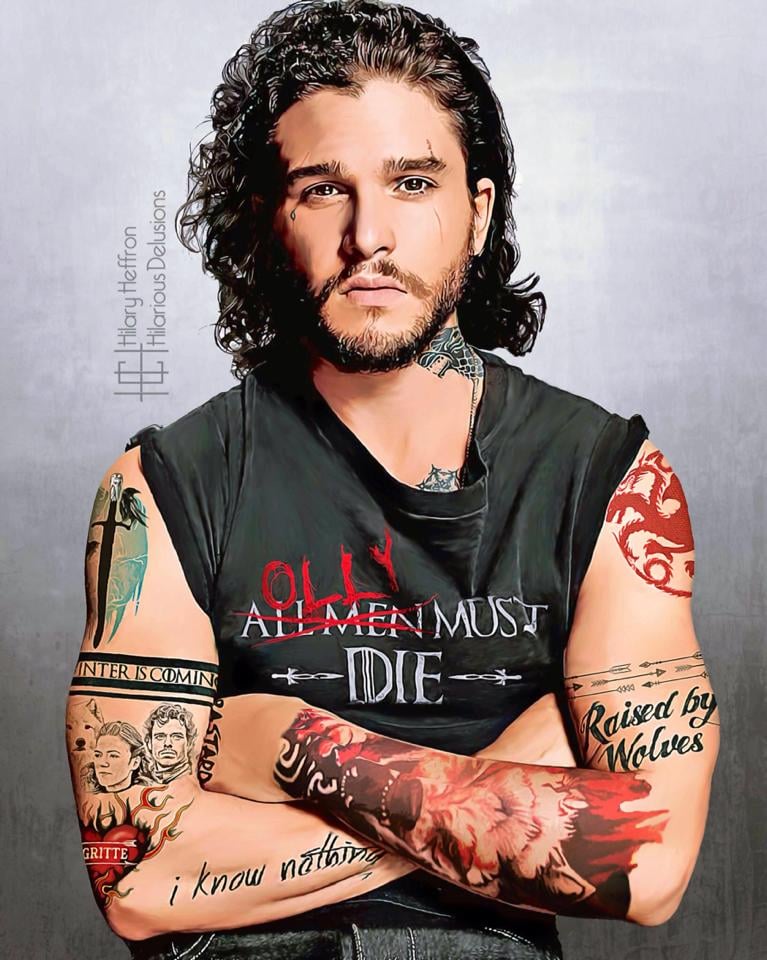 Jon Snow
Khal Drogo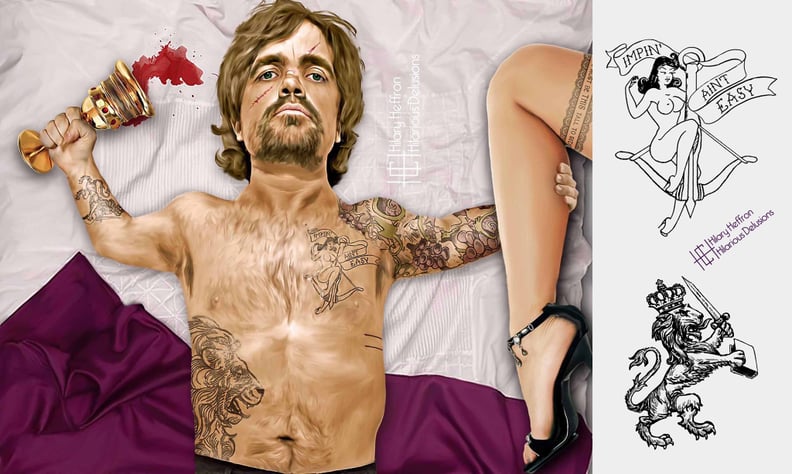 Tyrion Lannister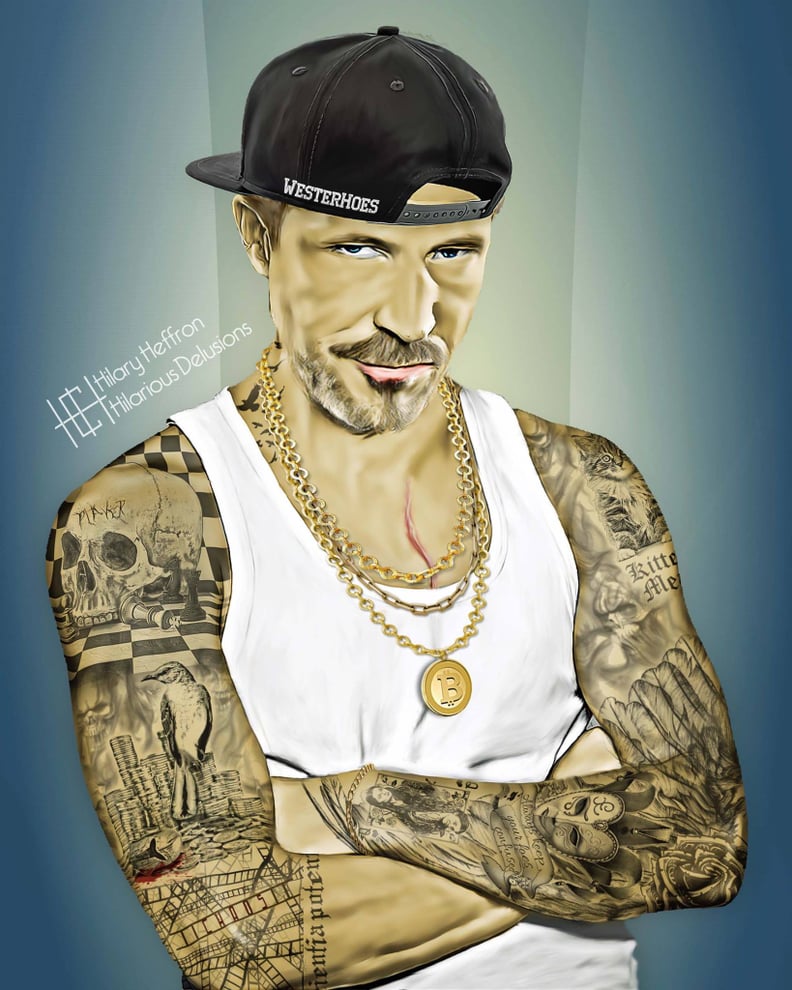 Petyr Baelish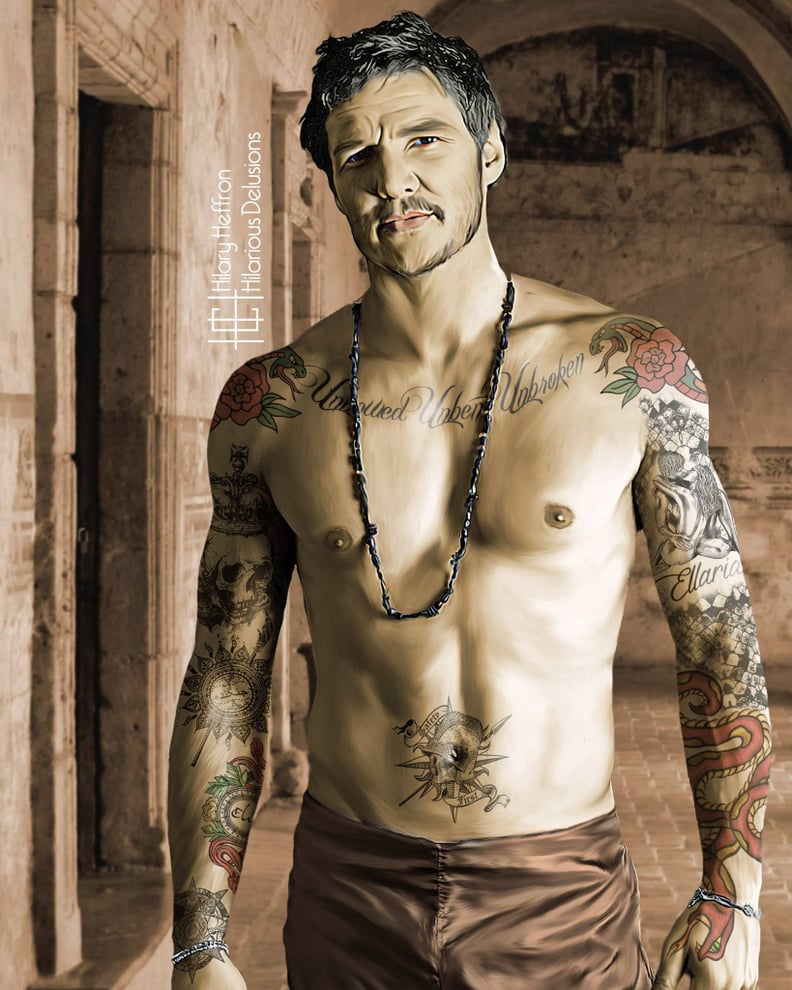 Oberyn Martell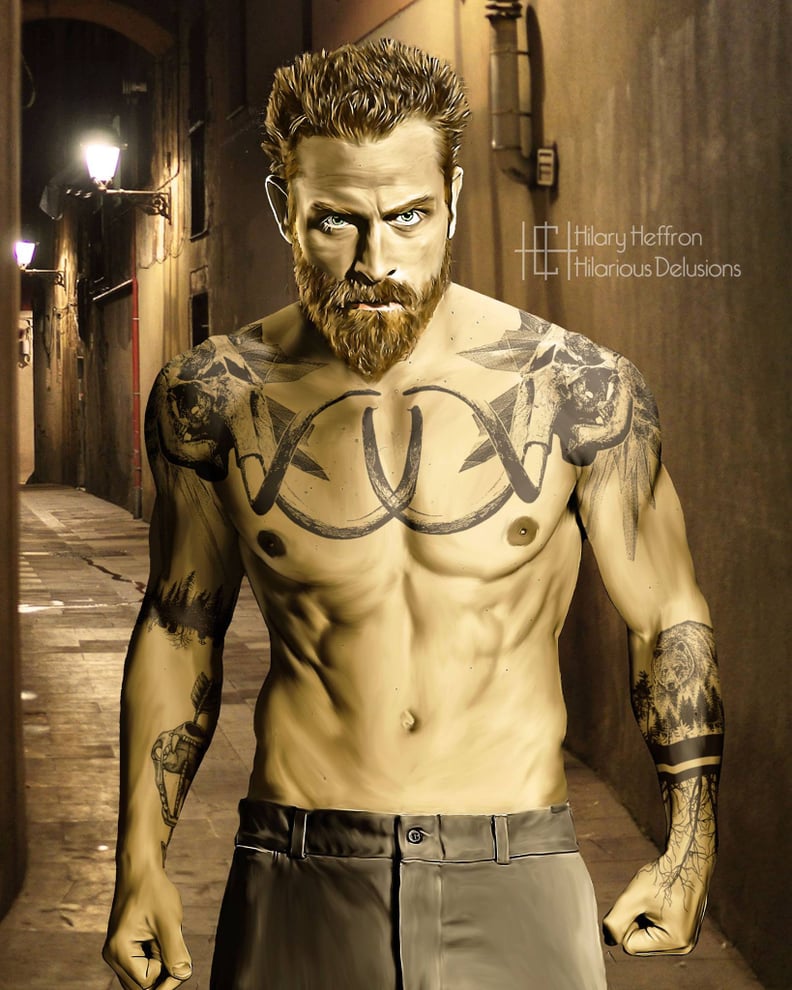 Tormund Giantsbane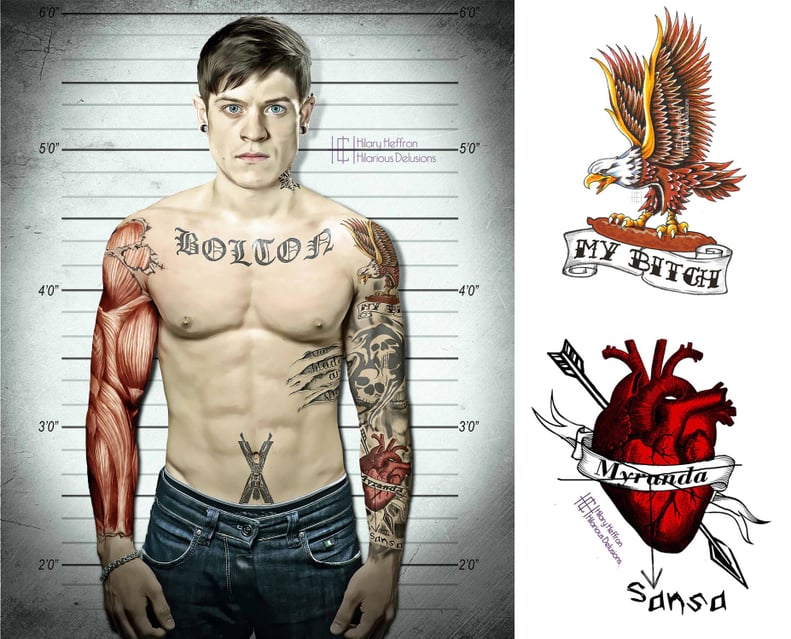 Ramsay Bolton