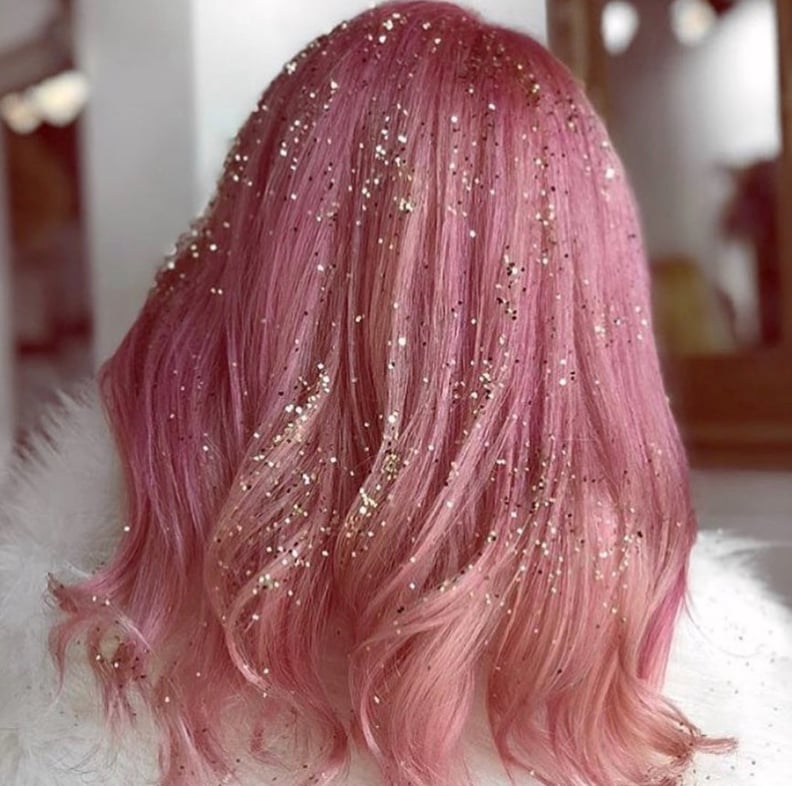 Instagram | monarchhairco
Sometimes, clingy can be a good thing. Glitter, with its lasting tenacity, is actually the easiest way to make a hairstyle shine all night. Whether you throw your hair up into braids or have it down in cascading waves, dousing yourself in shimmer is a surefire way to make the look more festive.
While it can be frustrating to see glitter hair inspo pics that look impossible to recreate, there are new formulas on the market — like the IGK Preparty Hair Strobing Glitter Spray ($16) — that make application seamless. With the below glitter hair looks, you can take glimmering hairstyle to your next holiday party. Shine on.