Grab Some Toast — Glow Recipe's New Avocado Mask Is Delectable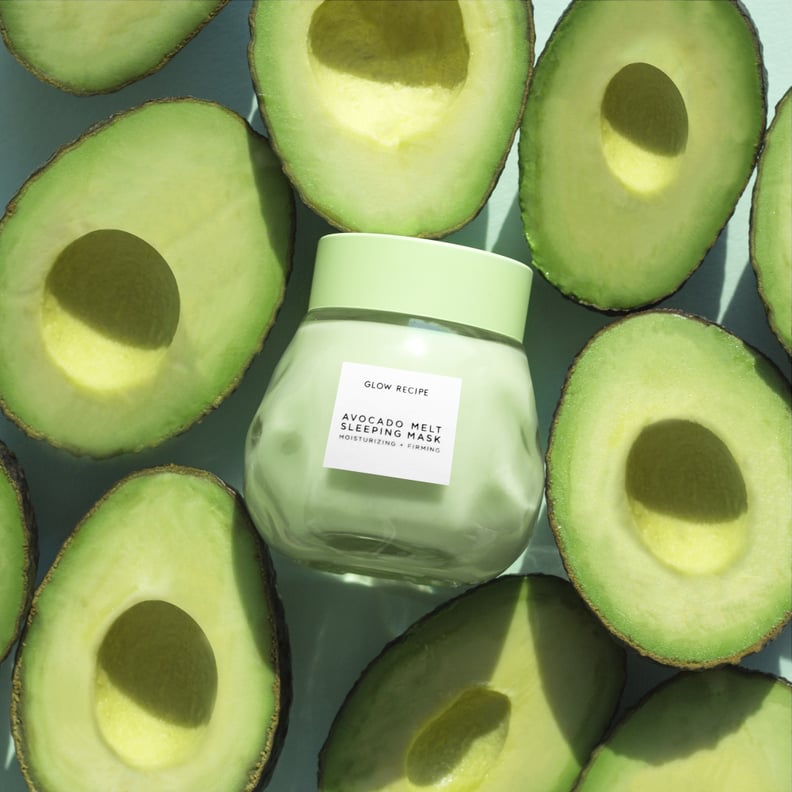 Glow Recipe
Glow Recipe
Every editorial product is independently selected by our editors. If you buy something through our links, we may earn commission.
The key ingredients in all of Glow Recipe's skin care have, without fail, been exactly what you'd find in the fresh produce section of your grocery store. This time is no different, and the brand has decided to harness all the goodness from your favorite brunch staple: avocado.
The Glow Recipe Avocado Melt Sleeping Mask ($45), which will be available for presale for 24 hours on Nov. 19 before it drops at Sephora on Nov. 26, is an overnight-wear mask meant to firm and moisturize skin. The avocado is responsible for the latter, while the kaolin clay gives skin a temporary plump feeling. An added bonus is this mask's ability to brighten skin, as it also contains licorice extract.
Before I went to bed one night, I unwrapped the avocado-shaped glass jar, and took a giant scoop with its spatula. I'm going to tell you right now that was a huge mistake. As tempting as the pastel green pudding looks, you only need a dime-sized amount. The directions that I totally did not read clearly stated that. I massaged what I could onto my face and neck and used the rest on the tops of my hands until the green goop lost its color and melted into my skin.
I hit the sheets and woke up about five hours later. I patted down my face with the tips of my fingers and it felt elastic and smooth. (It was actually a strange tactile experience because though my skin was soft, it did have a bit of grit to it due to a very thin, but barely noticeable, layer of residue.) The directions — which I had finally read at that point — pointed out that I had to wash my face in the morning. Dermatologist Dhaval Bhanusali, MD, mentioned that, although it's hard to say if not washing off this particular mask would cause any problems to your complexion, "The big worry for overnight ones is clogging pores and causing small breakouts." Maybe it's a good thing I washed it off that morning, because overall my skin looked toned, bouncy, and rejuvenated.
An avocado mask that will give your skin the R&R it needs? We'll toast to that.