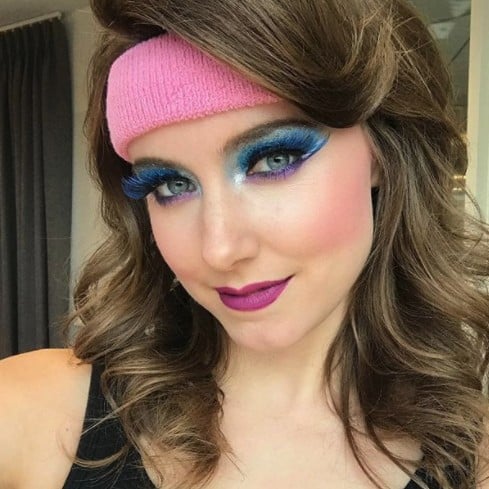 As beauty junkies, we all search for the perfect Halloween costume that allows us to apply the brightest makeup and the coolest hair. If you're still pining for a last-minute costume that will let you go above and beyond this year, look no further than the GLOW wrestlers.
The popular Netflix series delighted audiences when it premiered this Summer and became a must for binge-watching. It's also packed with a ton of '80s hair and makeup inspiration, making the wrestlers an ideal Halloween costume choice. From the Soviet styles of Zoya the Destroyer to the all-American look of Liberty Belle, this show is packed with Halloween genius.
Read on to see 15 women who have already pulled off the outrageous looks for Halloween.