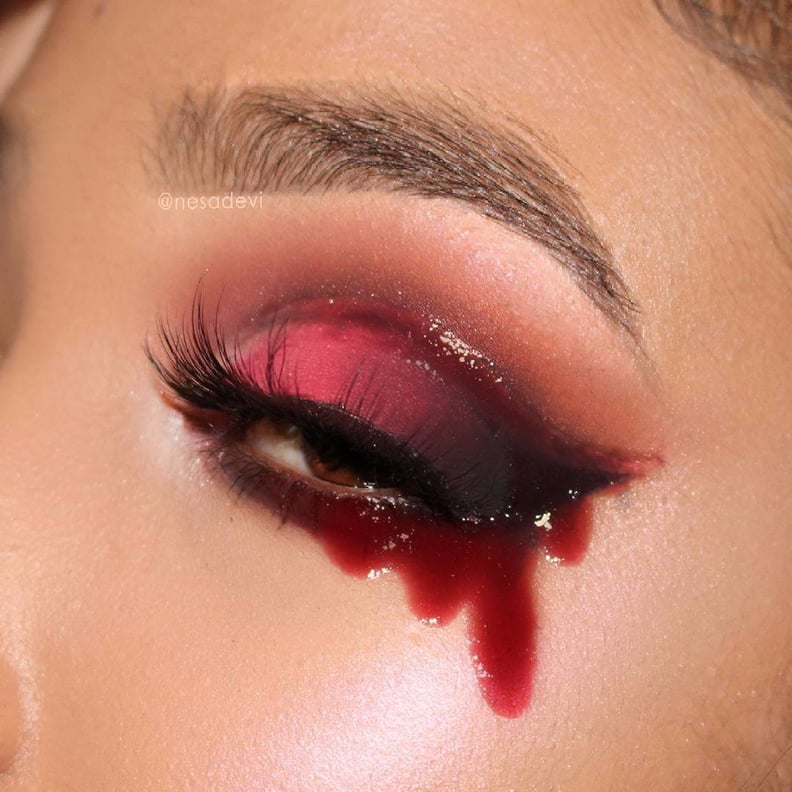 For gore-lovers, Halloween inspiration possibilities are endless. You can turn your whole body into an illusion work of art, take on beauty trends and give them a gory twist, or even add creepy critters into your gothic makeup. But if you aren't into the hardcore SFX Halloween get-up, just doing eye makeup can be equally scary.
If you didn't think some good old fake blood and eye shadow could make a superscary eye look, think again. We've found some of the goriest eye makeup looks so freaky, they don't even require a costume. The best part? You don't need to have all the SFX products to participate. One artist says she used Clarins Lip Balm ($26), which we assume she melted to create a blood-like consistency.
Read on to see inspiration of how to make gory eye makeup looks that aren't for the faint-hearted.