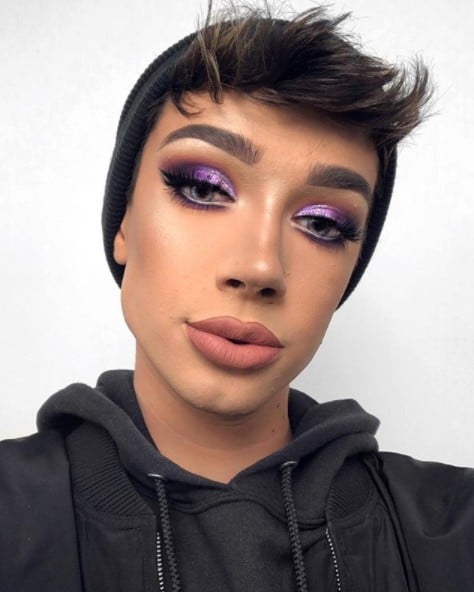 We already called that lavender eyes and highlighter are definitely going to dominate color palettes in 2018, and now we're excited to report that the trend is taking a bolder turn. Beauty influencer James Charles recently shared his "grape soda"-inspired eyes, and we're totally digging it for Winter.
The color is a bright, royal purple — and James interpreted it with a bit of shimmer. He used shades from the Morphe palettes 15N and 35B to create the look. We love the winged black liner and lush lashes. It also appears like he lined his lower waterline with white, which contrasted well against the purple shades.
Keep reading to see more interpretations of the grape soda eye makeup style!