Gwen Stefani Ditched The Red Lipstick — and the Make-Under Is GOOD
Unless you're stuck in 1996 and associate Gwen Stefani with her "Just a Girl"-era double space buns, you probably know the singer and reality TV judge for the ubiquitous style she's mastered for the better half of the 2000s. She's got long, peroxide-blond hair courtesy of her go-to color guru Danilo, out-to-there lashes, and ample red lipstick that somehow never ends up on her teeth. But The Voice judge recently jumped on the make-under train, opting for a more barefaced look while on vacation in Oklahoma. And to that we say: Stefani is a girl who can do both.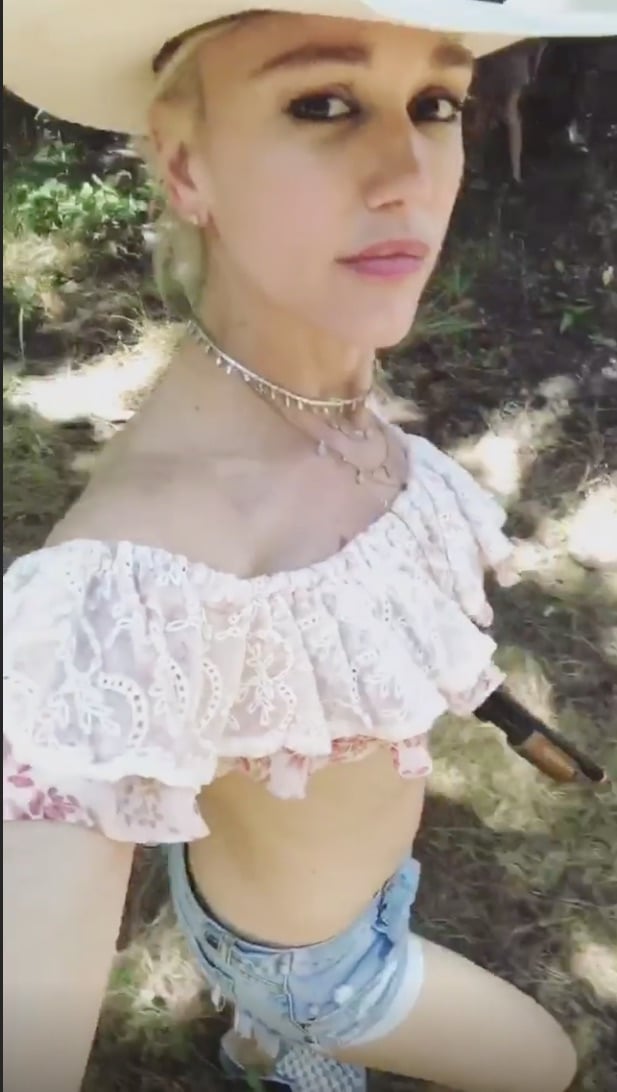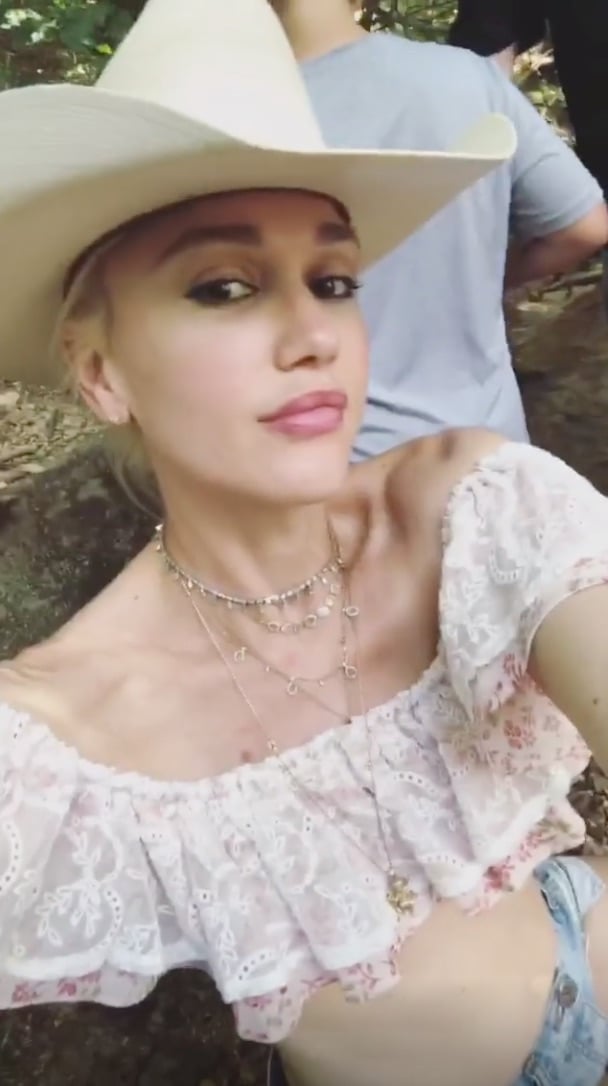 While relaxing off-duty with Blake Shelton and her sons Kington, Zuma, and Apollo Bowie Flynn (cool kid names if we ever heard them), Stefani lounged on a boat in Lake Texoma sporting a messy bun, rosy-nude lips, and just a hint of eyeliner. Sure, she's definitely wearing makeup in the shot, but this is a much less done-up look than we're used to seeing from the singer.
But, of course, all vacations must end — even for a Hollaback Girl. As she boarded a plane headed to Las Vegas, the red lipstick was back. Duty calls!