We've seen hundreds of women compete on The Bachelor since the series premiered in 2002. If you get to know the ladies, they have different careers, reside in different cities, and have different ideas of fun (taxidermy, anyone?). But peering at the surface tells a less diverse story, on many levels.
The franchise's lack of racial diversity has long been an issue, with Rachel Lindsay breaking barriers as the first black star of The Bachelorette just last year, in its 13th season.
Beyond that, there are a number of other ways the cast is eerily homogeneous. Just take a glance at the cast photo from any given season and you'll quickly notice similar characteristics across the board: slim, shiny white teeth, and flowing long hair. It's very rare that a woman who sports a short cut appears on the show. Although we suspected that this trend would hold true, it wasn't until we dug back to previous years that we sadly confirmed how accurate this reality is.
Let's do some simple math here. There have been 22 seasons of The Bachelor (the latest being Arie Luyendyk Jr.'s), with at least 25 women on each. That means that more than 550 women have searched for love on national television. Only a small fraction of those women have had locks above their shoulders, and we can't help asking . . . why?
Just looking back at the past five years of The Bachelor will give you a fair idea of what we're talking about. On Luyendyk Jr.'s season, Bekah Martinez stunned viewers for a couple of reasons, one being her young age that she's been keeping hush-hush. Age aside, Martinez's pixie cut sparked a conversation about appearance and just how abnormal it is to see such a hairstyle on the ABC show. In fact, she's the only woman in all of Bachelor franchise history to have a pixie cut. One scroll through Martinez's Instagram proves she's no stranger to the hair salon and has zero fear in switching it up. Bachelor Nation is loving her 'do, comparing her to characters like Betty Boop and Rizzo from Grease. Still, the only other time we've seen hair that short was on season 16 with Ben Flajnik, when a woman decades his senior stepped out of the limo — and she wasn't even one of the true 25 contestants, just the grandmother of one.
L-R: Amber James, Kelsey Poe, and Danielle Maltby
On season 21, Nick Viall dated Danielle Maltby, with hair that barely touched her shoulders, up until episode six. Another woman with short hair, Brittany Farrar, didn't make it past episode three. During season 20, Ben Higgins met Amber James. She had hair touching her shoulders and was sent home during episode three. Go back one more to season 19 with Chris Soules, where Kelsey Poe, known for her odd behavior on the show, fought for his heart. She had a blunt bob and was sent home on episode six, making it halfway through the season.
Blonde-haired and blue-eyed Sean Lowe found love with Catherine Giudici on season 17. But before he handed out that final rose, he sent home two dozen other women, including Leslie Hughes, who had hair to her shoulders. She only made it to episode four.
Sure, we've seen some shoulder-length cuts and maybe even a lob or bob every now and again. But apparently a criterion of being on The Bachelor is having locks that can at least be pulled into a ponytail.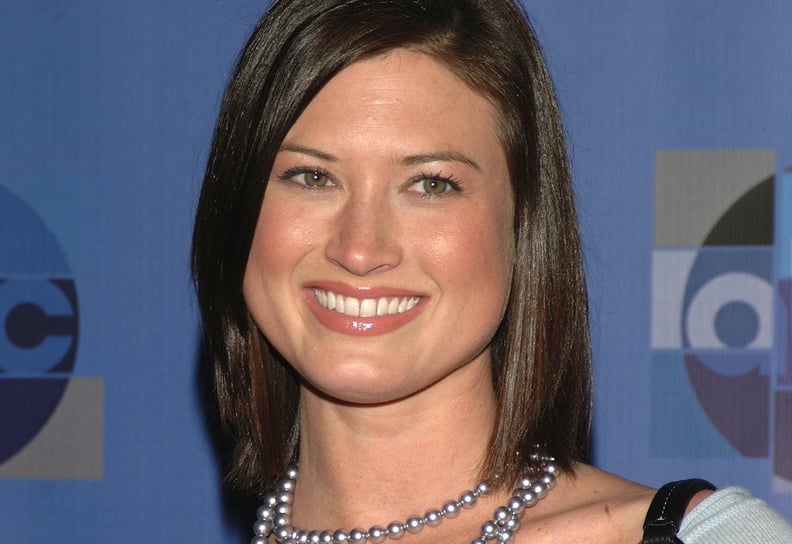 Over on The Bachelorette spinoff, not one leading lady had hair similar to Martinez's. The shortest we've seen out of 13 seasons was on the second season, when Meredith Phillips had a bob. But since then no one has come close. Just think about the most recent women on the show: Rachel Lindsay, JoJo Fletcher, Kaitlyn Bristowe, Andi Dorfman, and Desiree Hartsock. They're all beautiful, and they all had hair down to their chests.
Let's make one thing extremely clear: Long hair is beautiful. So is short hair. So is no hair.
Let's make one thing extremely clear: Long hair is beautiful. So is short hair. So is no hair. Everyone has different preferences, and there's someone out there for everyone. But by The Bachelor and its franchises continuing to cast a certain "look" (with hair just being one of many ways they do that), it is sending a message to viewers, and that message is: Long hair is attractive, and that's what men want and that's what's going to look good on TV.
The funny thing is, as a society, we typically applaud celebrities who take the plunge with a pair of scissors. When Kate Hudson shaved her head last year for a film, we thought it was a daring, sexy look. Cara Delevingne also shaved her head and dyed it platinum blonde for a film, saying it's "exhausting to be told what beauty should look like." Well said, Cara! Miley Cyrus revealed her pixie cut in 2012, and Rihanna basically stepped onto the music scene with a tight pixie. Now if any one of these beauties wanted to go on The Bachelor, we bet no one would object. So why are we only seeing a pixie cut for the first time on season 22?
Yes, it may be just hair, but it hints at the larger problem. Let's hope this season's standout hairstyle is the next small step toward the Bachelor franchise celebrating a less cookie-cutter idea of beauty.