I Traded In My Signature Eyeliner For This Designer Pen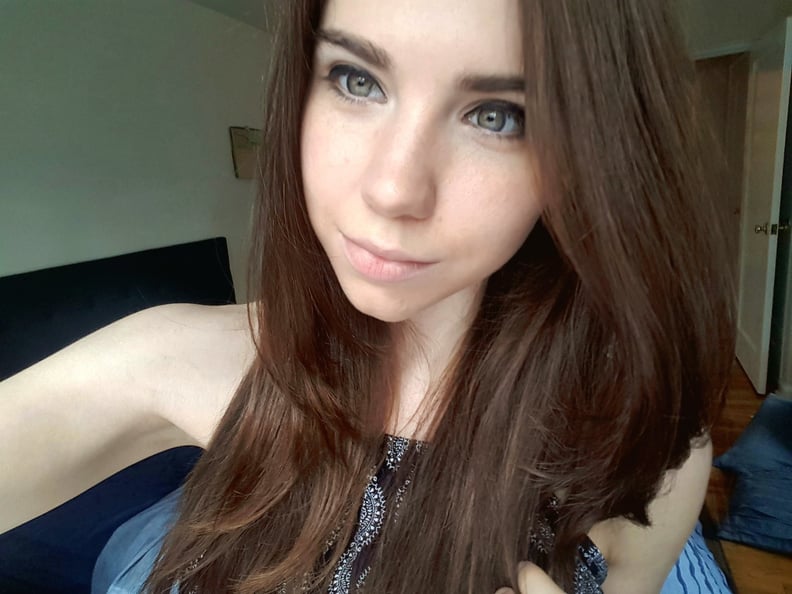 POPSUGAR Photography | Julia Horniacek
POPSUGAR Photography | Julia Horniacek
I was a bona-fide tomboy up until my junior year of high school. Despite my sisters' teasing and prodding to give my ghostly pale skin a little color, the only beauty product I used was black eyeliner. I had my fair share of trial and error, testing pencils, pots, and styles. Ultimately, I discovered that the best product for me was a solid pen that fell somewhere in between a liquid and kohl pencil.
Eight years later and I've since graduated from cheaply made drugstore buys to designer pens that can hold their own. Throughout the past three years of my professional beauty career, however, I have never once come across an eyeliner quite as pigmented as the Hourglass Voyeur Waterproof Liner ($34).
I was first introduced to Hourglass by way of a press package that was full of signature products. I knew the label's Veil Mineral Primer has a serious cult following that includes A-listers like Madonna, so after receiving the Voyeur Waterproof Eyeliner, it was only natural that I gave it a chance.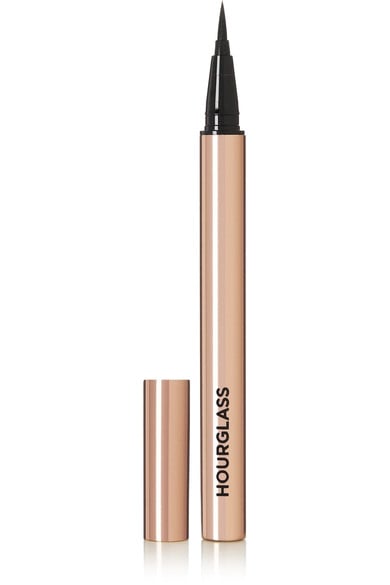 I always make sure to consult the experts (Sephora reviewers, of course) before making any cosmetic purchase. I usually agree with their assessment on whether they are satisfied or disappointed by a product's performance. That was not the case with the Voyeur. I was surprised to find that the designer pen averaged a three out of five-star rating.
I was initially impressed by how smooth the precision tip glided over my upper lash line without falter, but it was really the ultrablack finish that had me sold. The pigmentation deepens with every coat, but just one application will suffice.
The pen itself is heavier than most eyeliners on the market. The weighted packaging and slightly thicker build make it easy to hold between a pair of shaky fingers (like mine). Plus, the rustic gold aesthetic looks incredibly sophisticated in my makeup bag.
1 Application of Voyeur on the Right Upper Lash Line
This is what one application of Voyeur looks like over my right eyelashes (your left). I applied by starting at the center of my top lash line and gradually stroking outward. You can see the striking difference between the eye with liner and the one without.
(If it's correct for your eye shape, you can go back over the inner lid, directly over the tear duct, moving toward the center. I think it adds a little something extra.)

1 Coat of Voyeur on Both Upper Lash Lines
Here's what a finished application of Voyeur looks like on both eyes. I tend not to apply liquid eyeliners to the bottom water line out of personal preference, but you absolutely can for a more dramatic effect.
All Dolled Up With Hourglass Voyeur Waterproof Liquid Liner
I'm addicted to dramatic eyeliner, and a swipe of the Hourglass Voyeur can really amp up any look. I paired the Hourglass Voyeur with warm eye shadow pigments for an intense pop before leaving for a night out. A smoky application with cooler tones would look fantastic too.
A liner this luxe is just the whole package. Despite its initial rating, it's by far my new favorite.