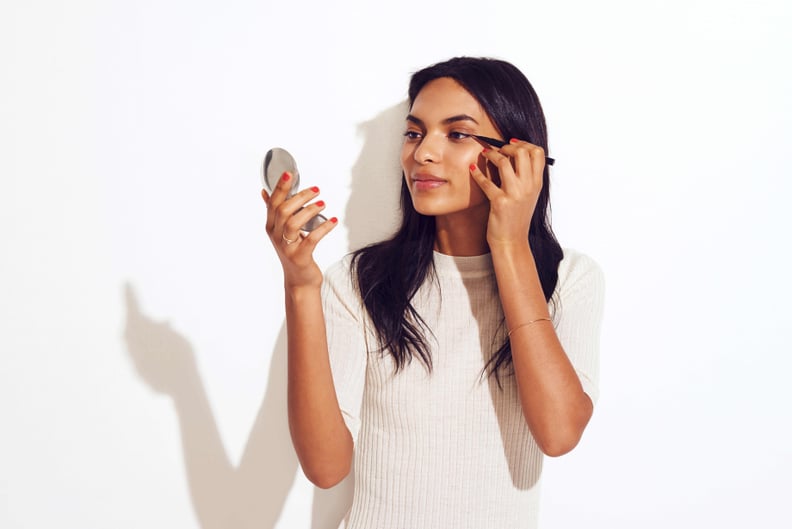 POPSUGAR Photography | Maria del Rio
POPSUGAR Photography | Maria del Rio
If you're stuck in a beauty rut, the transition of seasons is a great time to wake up your makeup routine. When the majority of my clients have busy lifestyles and are often underslept, it's my job as a makeup artist to help bring their best faces forward. To help you do the same, I'm dishing out some tricks from my kit to help you find new ways to update your routine.
01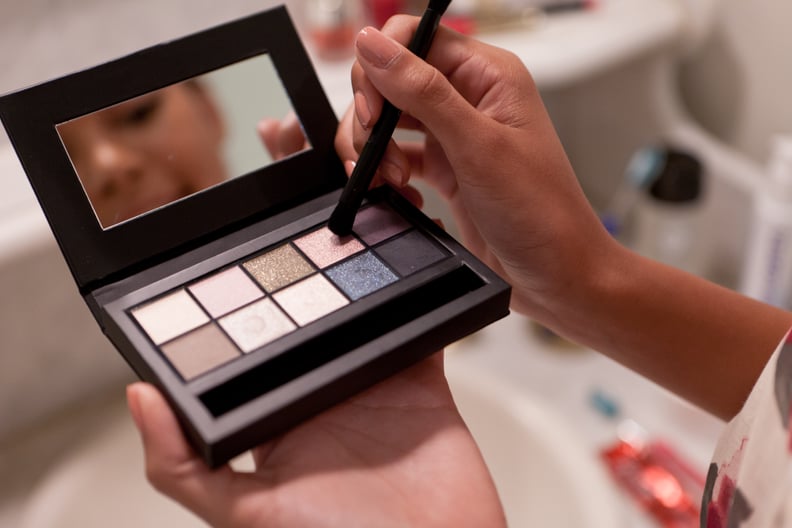 Avoid using blue tones in your makeup
To counteract blue and purple hues under the eyes, avoid using any blue tones in your makeup — especially on your eyelids. Instead, go for warm, peachy tones, which act as a neutralizer when mirroring those pesky dark circles. Try using warm eye shadows like ones in MAC's Warm Neutral eye shadow palette. You can apply the light, peachy colors all over the lid and add in the burgundy and copper tones for a more dramatic evening look.
02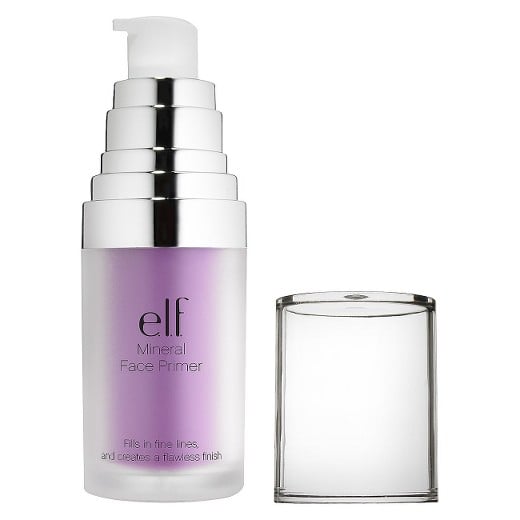 Try lavender skin primer
A makeup primer with a lavender tint will color-correct any dull, discolored, or sallow spots on the skin. The hint of purple also gives skin a beautiful iridescent quality, which acts as a highlighter in daylight or even under a camera flash. To use, apply the lavender primer on clean skin before your foundation or any other makeup. (If your skin is on the dry side, you can apply it after moisturizing, but the primers do have light moisturizing properties.) Some easily accessible primers with this fancy purple tint are E.L.F.'s Mineral Infused Face Primer in Brightening Lavender and NYX Studio Perfect Primer in Lavender. If you're trying to go makeup free but still want to brighten up your complexion, you can even wear the primer on its own!
03
Use a salmon-colored concealer
Makeup artists have been referencing the color wheel and color correcting since before it became a trend, so we know that using a salmon- or orange-tinted concealer will camouflage those pesky blue and purple tones. You can also use the color corrector on your eyelids to cancel out the appearance of any blues or veins peeking through. Fair to medium skin tones should use a salmon to orange-toned color-correcting concealer, and tan to deeper skin tones should use more of a mango/red tone. Apply under your regular shade of concealer in a patting motion under the eyes with a concealer brush or dab lightly with your ring finger. To finish, apply your skin's shade of concealer on top and blend! If color correcting is super new to you, It Cosmetics makes an easy color-correcting system, offering three simple shades of correcting concealers: light, medium, and rich.
04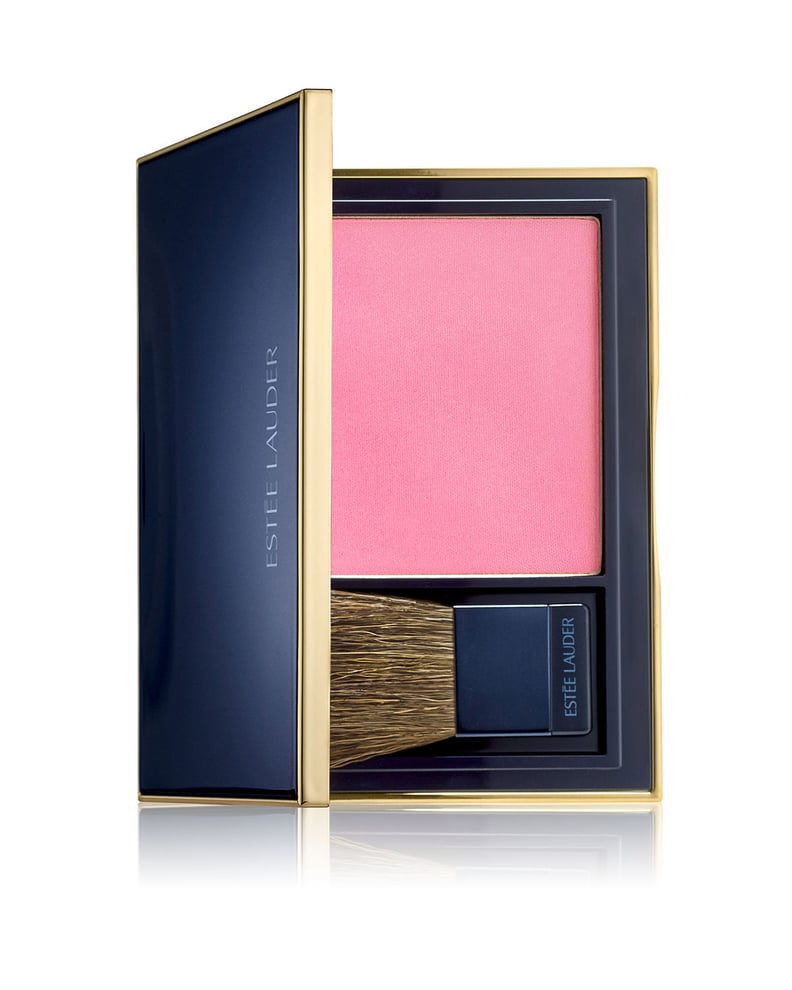 Blush in the crease of your eyes
I had just finished doing makeup on iconic supermodel Elle Macpherson when she looked in the mirror and said her eyes just needed one more thing. She grabbed my blush palette and applied a pinkish blush right in the center crease of her eyes. It totally warmed up the whole eye look, and I even learned something new myself! Try out this look by adding a finishing pop of a pink powder blush like Estée Lauder's blush in Pink Tease to the center of your eyelid with either an eye shadow brush or even your ring finger. Not only does this instantly wake up your eye makeup, but it also brings out your eye color!
05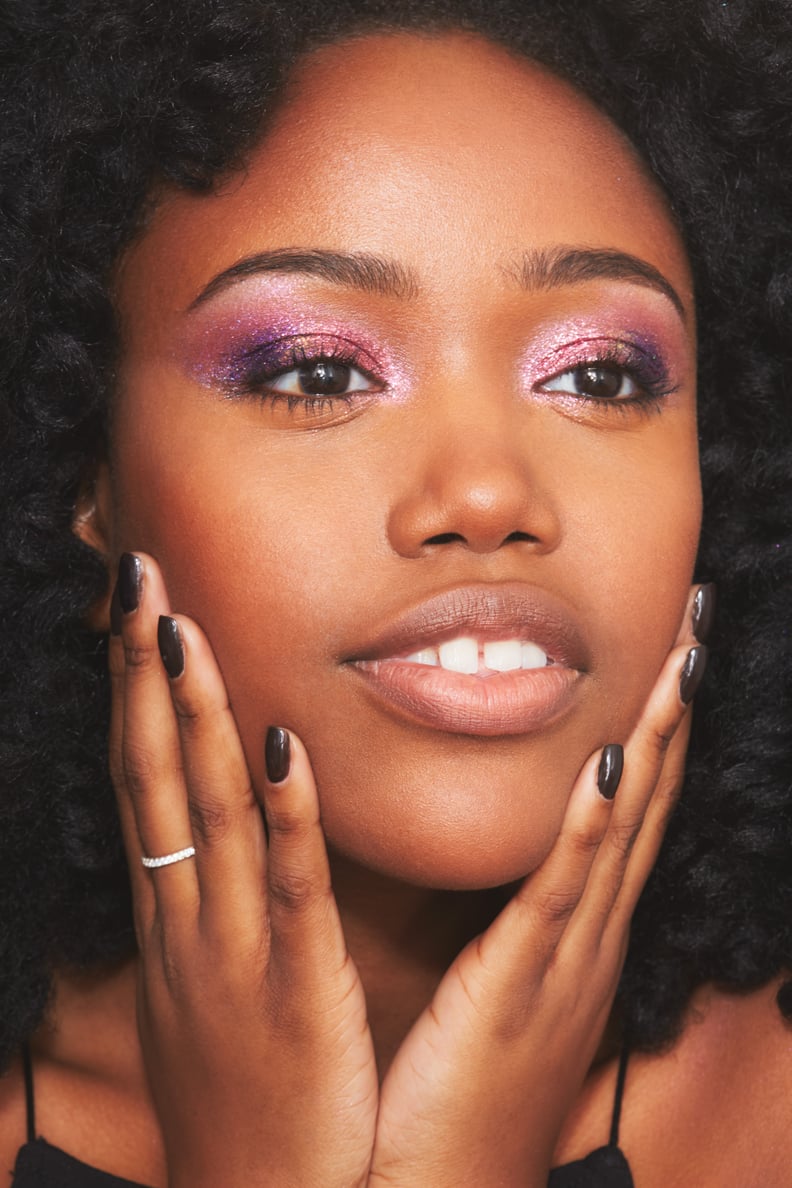 Go for metallic eye makeup
Eye makeup with a metallic properties will attract light and add that extra spark to your newly not-so-tired eyes. Try using a champagne-colored eye shadow with a metallic finish, which will highlight your eyes and be a magnet for light reflection. Urban Decay's classic Naked Palette is a great metallic-based eye shadow palette, with colors ranging from icy nudes to smoky, metallic grays. You can apply the lighter colors all over the lids or even in the inner corners of the eyes as a highlighter. For an evening look, the shimmering deeper colors really help to dress up the eyes.
If you're an eyeliner gal, look for liners that have fine pigments of shimmer in them, which will add a sultry, defined look to the eyes. Some eyeliners that I like to work with are Mally's Evercolor Starlight Eyeliner and Urban Decay's 24/7 Glide-On Eye Pencils. You can apply them as you would with traditional liners, but definitely try using it along the outer part of your lower lash line to really define your eye shape.
06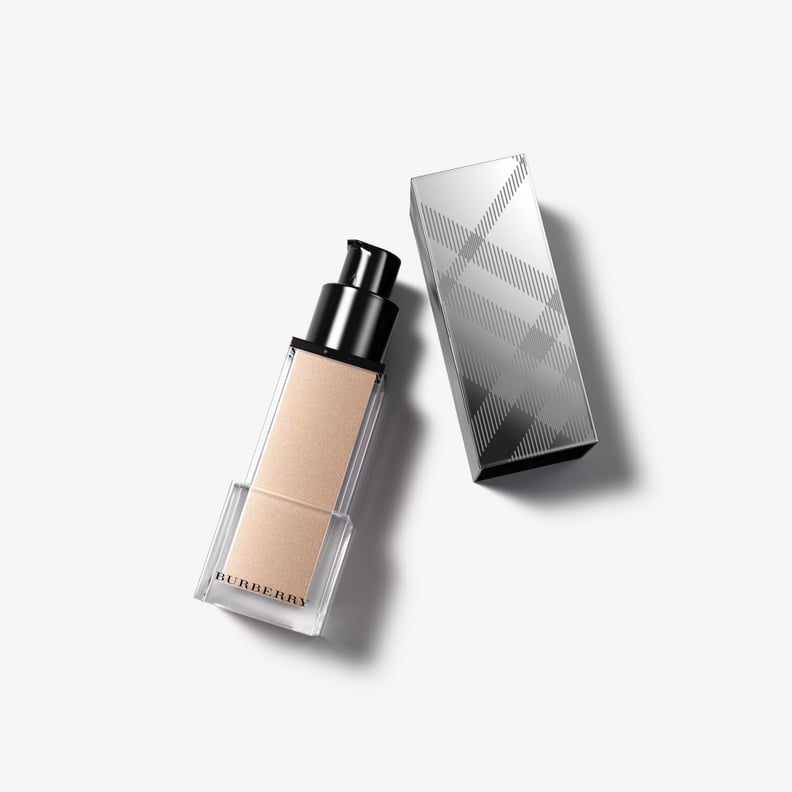 Use cream highlighter
Use a cream highlighter instead of a powder to avoid any product building up on tired skin and settling into fine lines. Cream highlighters really bind to the skin a lot better than powders, especially if your skin is under stress. One of my favorite products to create this look with is Burberry's Fresh Glow Luminous Fluid Base. You can use it above the cheekbones, down the bridge of the nose, and above the Cupid's bow. Or, you can just add a drop mixed into your foundation for an all-over dewy glow. Some of my other favorite liquid highlighters to create this same look with are Tarte's Tartiest Pro Glow Liquid Highlighter and Benefit Cosmetics's High Beam.

07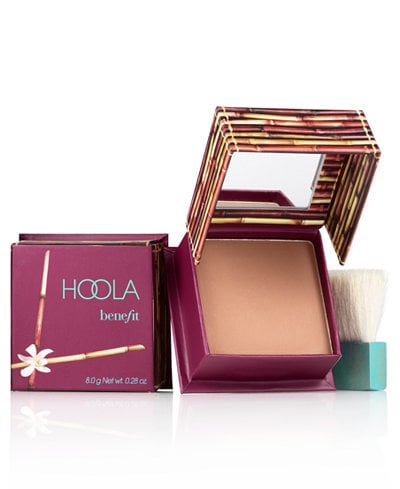 Bronze up
We all want to look healthy, and oftentimes a sun-kissed complexion translates to that, especially going into the Winter months. One of my favorite, more natural-looking ways to get that healthy glow is by adding a drop of self tanner, like this one by Tarte, into your night cream or serum. This way, your color is building overnight, and there isn't much work to do in the morning. Another great way to get an instant tan is with a product that I've been pretty obsessed with is Dr. Dennis Gross's Glow Pads. The pads have a built-in exfoliant (for a smooth, streak-free finish), and the color result is gorgeous. They're also just great to travel with thanks to the small, individually wrapped packets. For a more traditional dust of powder bronzer, I still use and recommend the holy grail of matte bronzers, Benefit Cosmetics Hoola Bronzer. You can apply it where the sun would naturally hit you: across the forehead, around the cheekbones, across the bridge of the nose, and even around the jawline. The benefit (pun intended!) of using a matte bronzer like this one is that it can work as a contouring powder as well.
08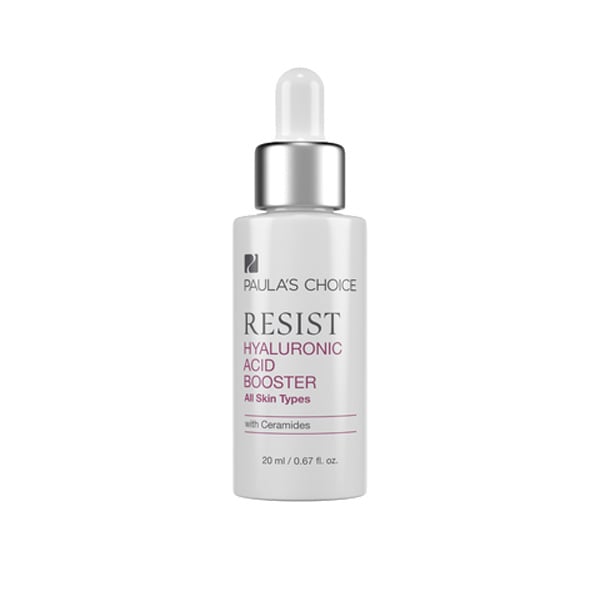 Treat your skin with hyaluronic acid
If my client has been traveling or hasn't had a chance to exfoliate, this ingredient (which is commonly found in moisturizers or serums) has the ability to immediately plump and hydrate the skin. Since dehydration and lack of sleep can increase the appearance of crow's feet around the eyes, I also use this as a quick fix to tap away those fine lines. Apply hyaluronic acid after you've cleansed your skin as a serum. It will draw moisture from the air and will also maximize the benefits of moisturizer you apply over it. I particularly like Paula's Choice Resist Hyaluronic Acid Booster because you can use it on its own or add a few drops to your moisturizer or foundation.
09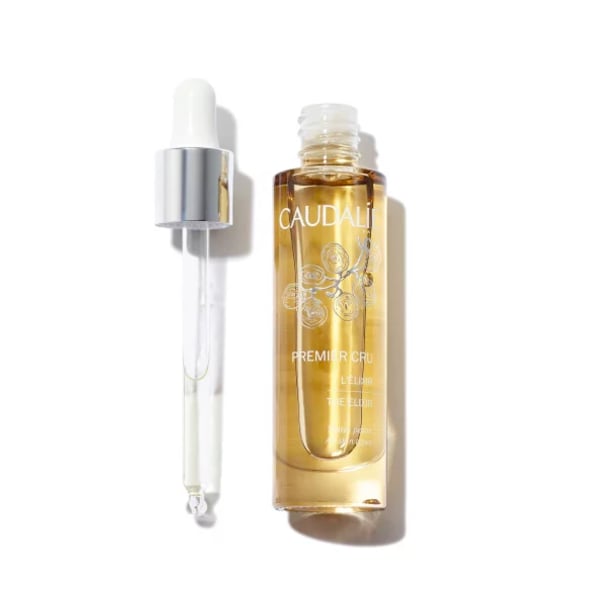 Mix face oil into your complexion products
Mix a drop of face oil into your complexion products, like foundation, concealer, and even your moisturizer, for a renewed finish. If I find that a client'' skin needs an instant pick-me-up, I mix argan, jojoba, or rosehip into their makeup. This prevents the product from caking up on dry skin and instead acts as a binding agent for a smooth, skin-like finish. You can find an array of simple face oils at your local health food store, but if you want to get fancy, check out: Caudalie's Premiere Cru The Face Oil, Josie Maran 100 Percent Argan Oil, and Sunday Riley's Juno Hydroactive Cellular Face Oil.
10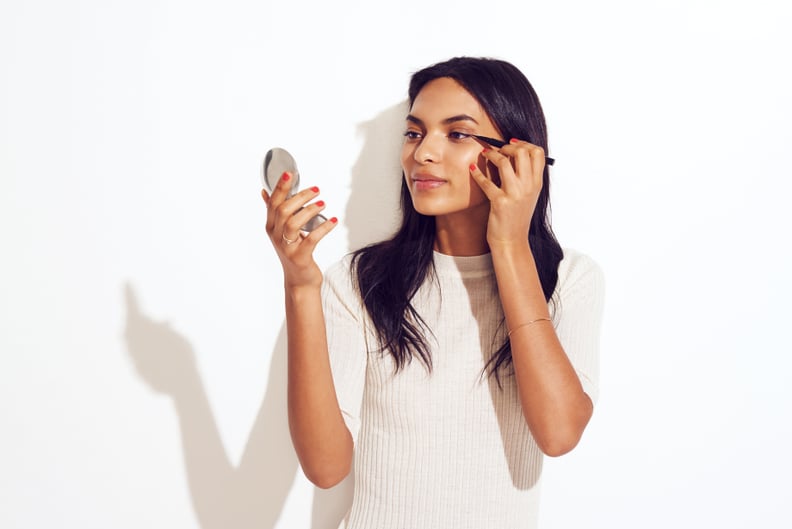 Line your lower lashes
Clients frequently tell me "I don't want my eyes to seem closed," or "Make my eyes look bigger and more awake." To do that, line right along your lower lash line instead of inside it for a more wide-awake appearance. Apply it across in feathery strokes. This really does the trick. Try this using an eyeliner that is moveable yet which doesn't run after you've applied it, like Stila's Smudge Stick Waterproof Eyeliner or Bobbi Brown's Perfectly Defined Gel Eyeliner.