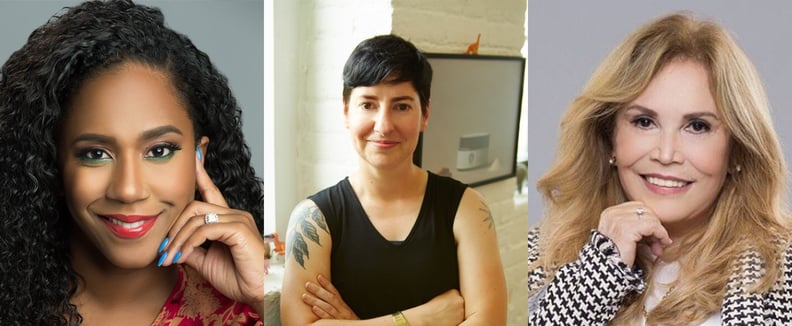 Courtesy
Unsplash | RawPixel
We throw phrases like "Girlboss" and "She-E-O" around so often that it can be tough to appreciate the actual blood, sweat, and tears it takes for a woman to start a company. You know what else it takes? A whole lot of money, which, if you haven't heard, doesn't grow on trees. That's why we asked 12 female beauty brand founders to spill the tea on how they really got the cash to fund their dreams. Keep reading for some executive realness.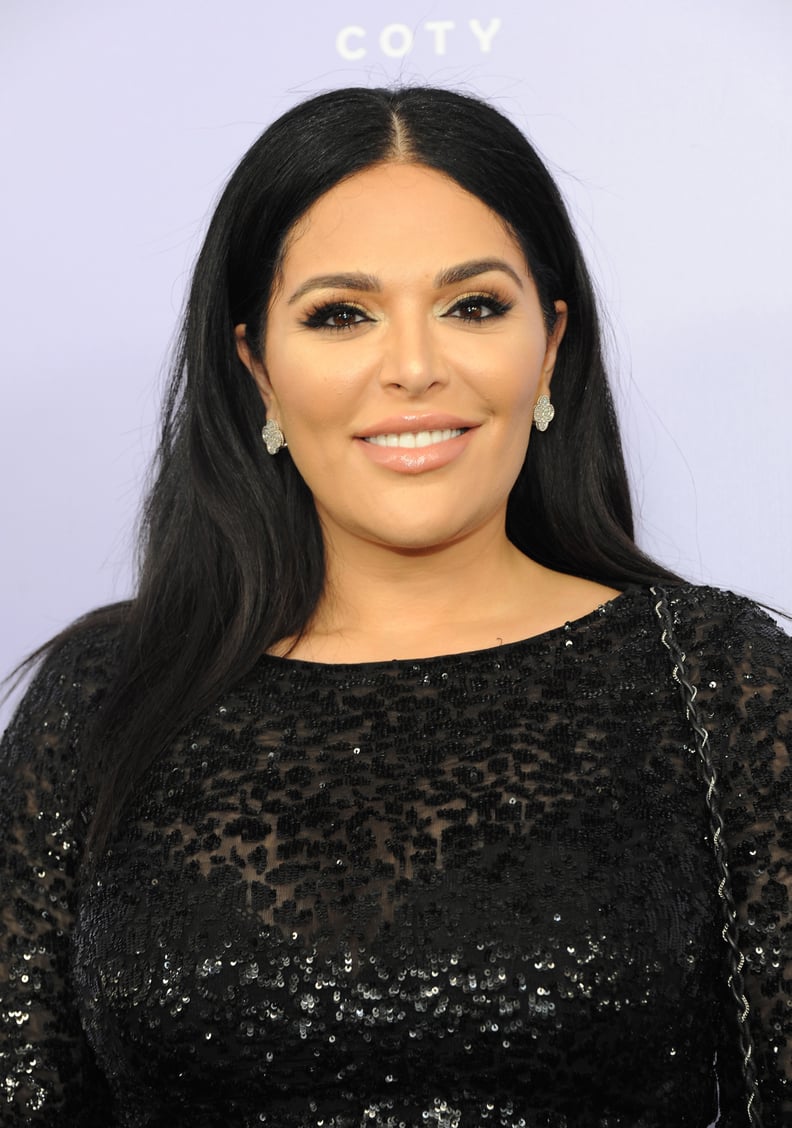 Mona Kattan, The Dollhouse and Huda Beauty
"I left my career in finance and was self-employed for three years, during which I created a PR, marketing, and business consultancy that helped me advise international brands on how to penetrate the regional market. I worked literally day and night and took on as many clients as I could to save enough money to start The Dollhouse, a beauty salon in Dubai. I was extremely scrappy, and when my sister and I founded Huda Beauty, I took care of all departments of management to save on costs.
Our father actually sold his home in Baghdad to help fund our new stock.
While trying to establish her brand, Huda worked countless days and nights taking on makeup jobs to help create funds for the company. Once we started growing really fast, our father actually sold his home in Baghdad to help fund our new stock we had to order. It wasn't a large amount, but it helped us, because at the time, banks weren't offering us loans because of the length we had been in business.
I recommend people start small and always overestimate your costs and underestimate your revenues so you don't run into cash flow hiccups. Sometimes your own growth can take you down if you're not prepared financially." — Mona Kattan, cofounder and global president of Huda Beauty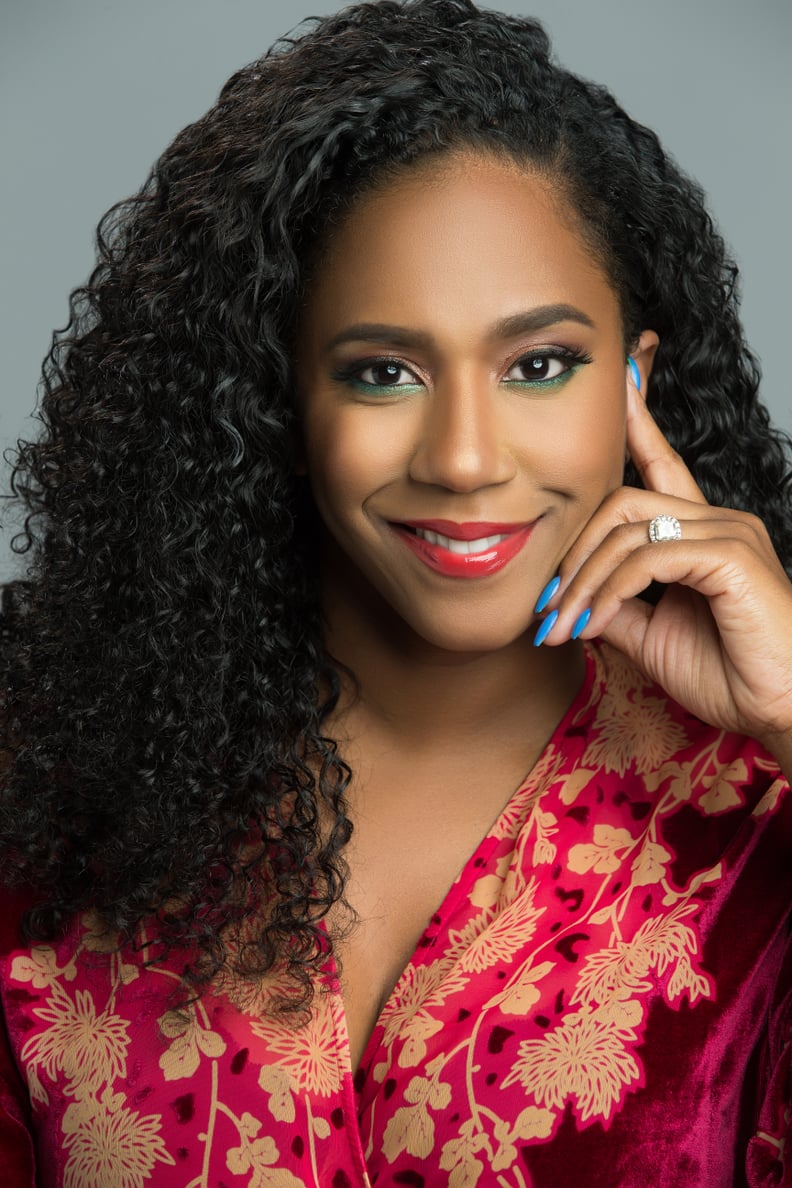 Mahisha Dellinger, CURLS
"I used to sell drugs . . . legal drugs, for Pfizer! I was the only person in my entire department that didn't win a sales award. It was so embarrassing for me, but I knew that I had bigger fish to fry, because I was launching CURLS at the same time. I was dead set on creating my own empire, not building someone else's. I absolutely faced funding problems. Despite having exceptional personal credit, I couldn't secure a business loan, so I had to launch my business on a smaller scale. I used my personal savings." — Mahisha Dellinger, CEO and founder of CURLS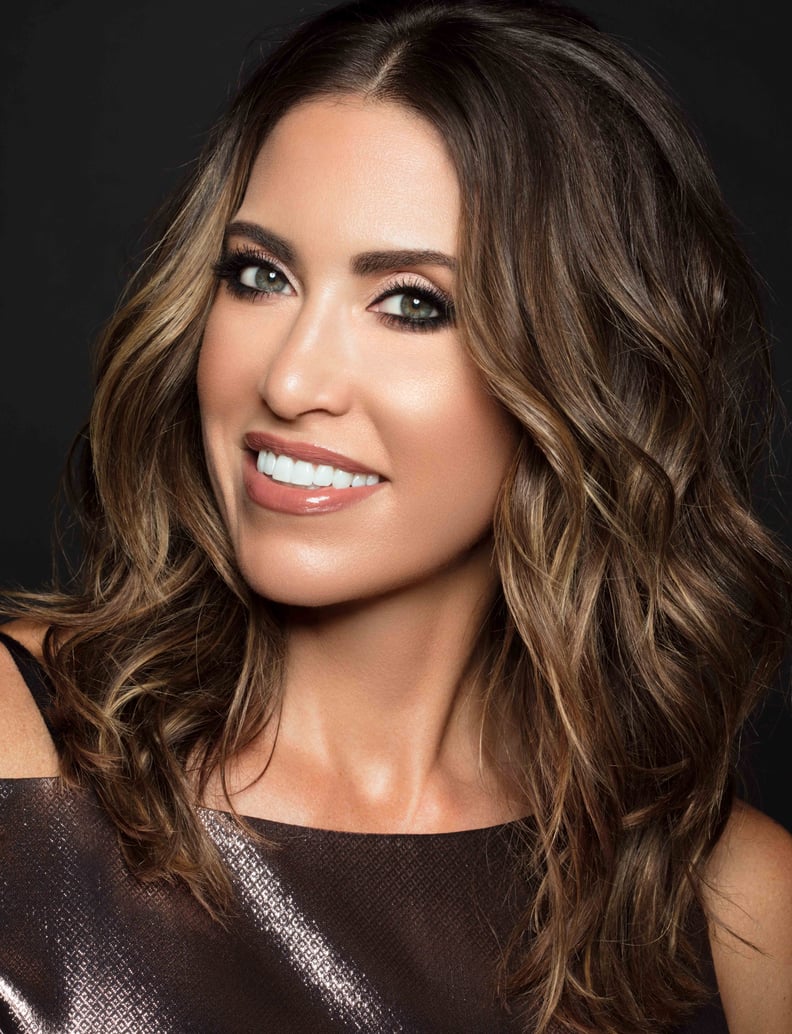 Wende Zomnir, Urban Decay
"I was introduced to Sandy Lerner of Cisco Systems 15 years ago. Sandy was itching to start another company, and a mutual friend of ours knew that the two of us would be unstoppable. We immediately began lamenting over the lack of high-quality nail polishes in fun colors like green and purple. We just couldn't get over how many shades of pink and beige there were out there. After seeing this gaping hole in the cosmetics market, we set out to close the gap by creating a line of high-quality, alternative, never-before-seen colors. The launching point, as far as creating a line that consumers were able to connect with, was when we launched our line of 10 lipsticks and 12 nail polishes with the tagline, 'Does Pink Make You Puke?' Consumers were starving for a brand that was fun, smart, and 'got them,' and Urban Decay was 'that brand.'" — Wende Zomnir, chief creative officer and founding partner, Urban Decay Cosmetics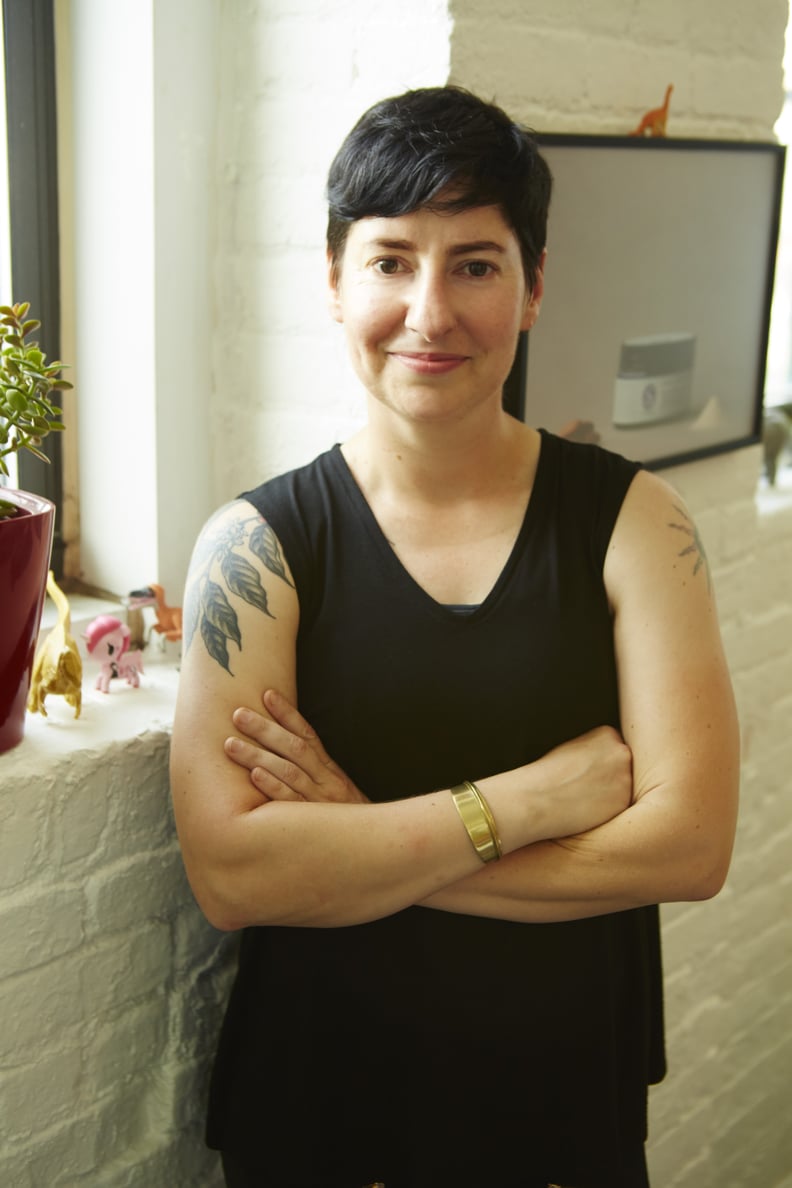 Rachel Winard, Soapwalla
"Prior to founding Soapwalla, I had two vastly different lives. I started out as a professional classical violinist, touring, competing, and going to Juilliard — the whole shebang. Then I switched gears and got a law degree from Columbia University. I practiced land use law in two big NYC law firms for four years before my health necessitated another career change. I was diagnosed with lupus, an autoimmune illness, in law school, and I wanted to create products that could work with my sensitive skin.
Think no new clothing, movies out, or coffee dates for a year.
In full honesty, I've never pitched for money in a real setting. Soapwalla has been self-funded, and in the black, since day one. However, the way I did that was to grow super slowly, only as much as I knew I could personally financially back at the time. I also didn't take a salary from the company the first three years (and then it was a very small one). I cut way back on all personal spending — think no new clothing, movies out, or coffee dates for a year. Not fun, but totally worth it, because I retained 100 percent control of the company I was building." — Rachel Winard, founder of Soapwalla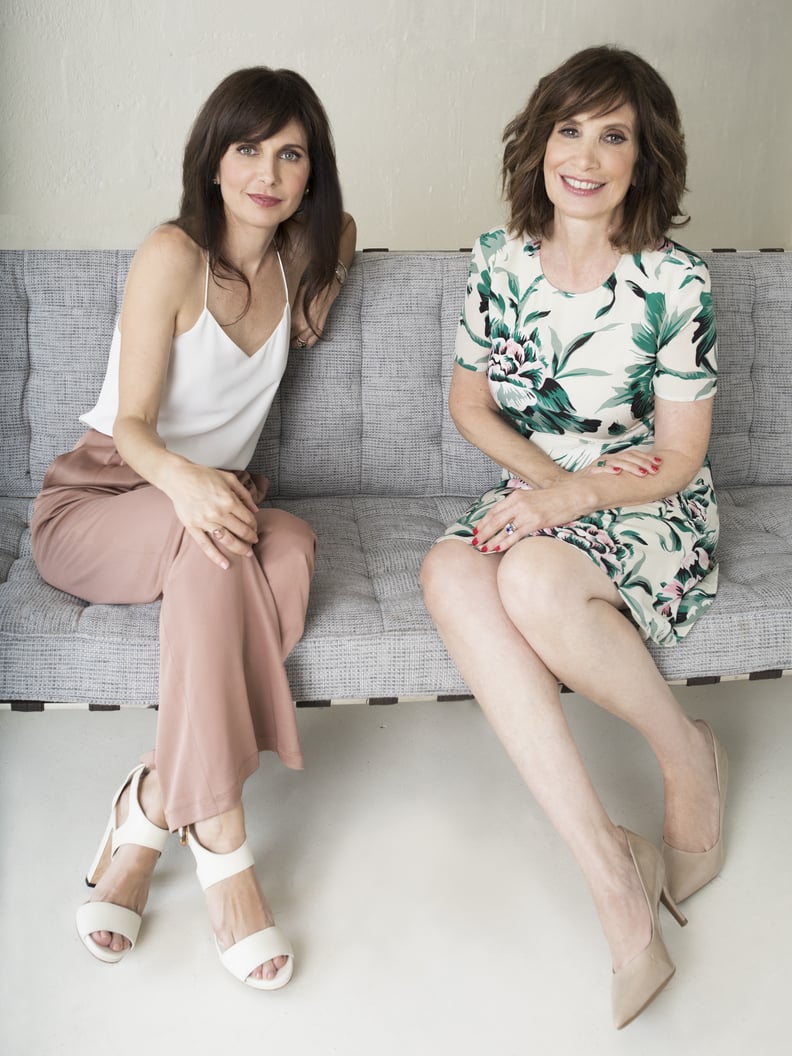 Myriam Zaoui Malka and Dr. Loretta Ciraldo, Dr. Loretta
Myriam Zaoui Malka: "When I was 21, I started formulating products. In 1996, my husband and I opened our first The Art of Shaving retail location in NYC. We had no financial backing and sold our car for $12,000 to fund our first store. Now, it's a multimillion dollar skincare brand that has 50 retail locations and 1000 points of distribution. Procter and Gamble acquired The Art of Shaving in 2010."
Several banks turned down business loans because I was a woman with children and thus considered a bad risk.
Dr. Loretta Ciraldo: "When I was 31, I started my dermatology practice. I had two small children and a husband who was still training to be a heart surgeon. In the early '80s when I started, there were no laws in place to protect women from blanket prejudice. Several banks turned down business loans because I was a woman with children and thus considered a bad risk. Finally, one bank gave me a loan and I went on to build my dermatology practice. Ten years after that, I used profits from my practice and my husband's savings to launch a private label skincare business for cosmetic physicians. I'd been Myriam's dermatologist for over 10 years, and during our appointments we would discuss our very similar approach to anti-aging skincare. I asked Myriam if she could contribute her branding expertise and work with me to formulate and create products that married the best of natural and medical grade ingredients, omitting known problematic ingredients. When we started discussing a partnership, we brought our husbands into the talk for over a year. We have self-funded our line."
— Myriam Zaoui Malka (left) and Dr. Loretta Ciraldo (right), cofounders of Dr. Loretta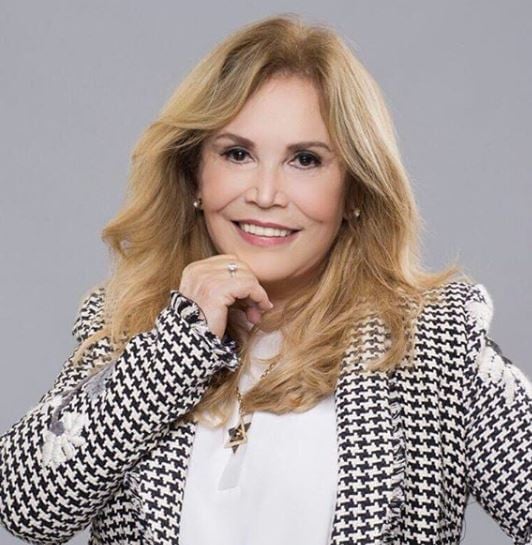 Inocencia Manoel, INOAR
"I faced many financial obstacles in the beginning. Banks do not provide unsecured capital, and at the time I had nothing and no one believed in my business. I bought materials to make only five liters of product, because that's all I could afford. I sold one liter to pay for gas money, and the rest of product I shared as samples. There was no process of finding funds. I worked to support myself, from Monday to Monday, working until dawn. I was working out of my kitchen. Then I got a factory to outsource production, but that was still minimal. I put an ad with my own photo in a big circulation magazine. I was everything: secretary, financier, saleswoman, and model. I failed sometimes, but I managed to realize my dream, because I never gave up." — Inocencia Manoel, CEO and founder of INOAR
Taran Ghatrora and Bunny Ghatrora, Blume
Taran: "I was graduating from law school and working in family law when we started the company. Prior to that Bunny and I actually had a cake decorating company together. Early on, we had a ton of obstacles for which we weren't necessarily prepared. We lacked a network, knowledge, and experience. Most investors are male, and our company sells self care and period products, which is a problem that is inherently female. A lot of male investors passed because of this. Others would say that they would "ask their wife" what she thought and then get back to us.
We overcame some of these obstacles by painting a clearer picture of why Blume's mission was so important. We brought products to meetings to demonstrate why organic cotton was better than mainstream options. We also struck a chord with many investors who had young daughters and thus really cared about what were building. We found great mentors which also helped us in our fund raise, since network and introductions is really important."
Most investors are male, and obviously our company is solving a problem that is inherently female.
Bunny: "Our first check was from an angel investor in Vancouver, and our second check was from 500 Startups, an early-stage venture capital company. After 500 Startups, we raised from angel investors that believed in what we were doing through an AngelList Syndicate, which is an investment through a small fund created on Angel List. We discovered early on that what worked for us was to raise from angel investors rather than VCs. The biggest learning curve for us was that raising money is network based. We learned that we can't be afraid to ask for warm introductions, because they make all the difference."
— Bunny Ghatrora (left) and Taran Ghatrora (right), founders of Blume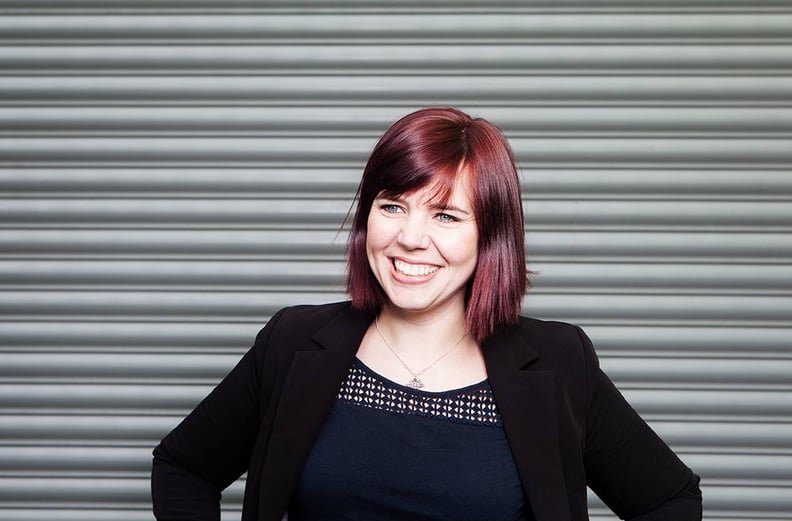 Brianne West, Ethique
"Pledgeme is a crowdfunding platform in New Zealand. Instead of offering product incentives to our backers like Kickstarter does, Pledgeme offers shares in the company. The Pledgeme team was so easy to work with, so I decided to launch Ethique's crowdfunding campaign on that site. We raised $500,000 in 90 minutes. I think that we were so successful so quickly because we pledged to be a zero-plastic, zero-waste beauty brand. We're also obsessive about customer service, authenticity, and transparency. I didn't have to convince people to trust or believe in us, because they already did and continue to do so." — Brianne West, founder and formulator of Ethique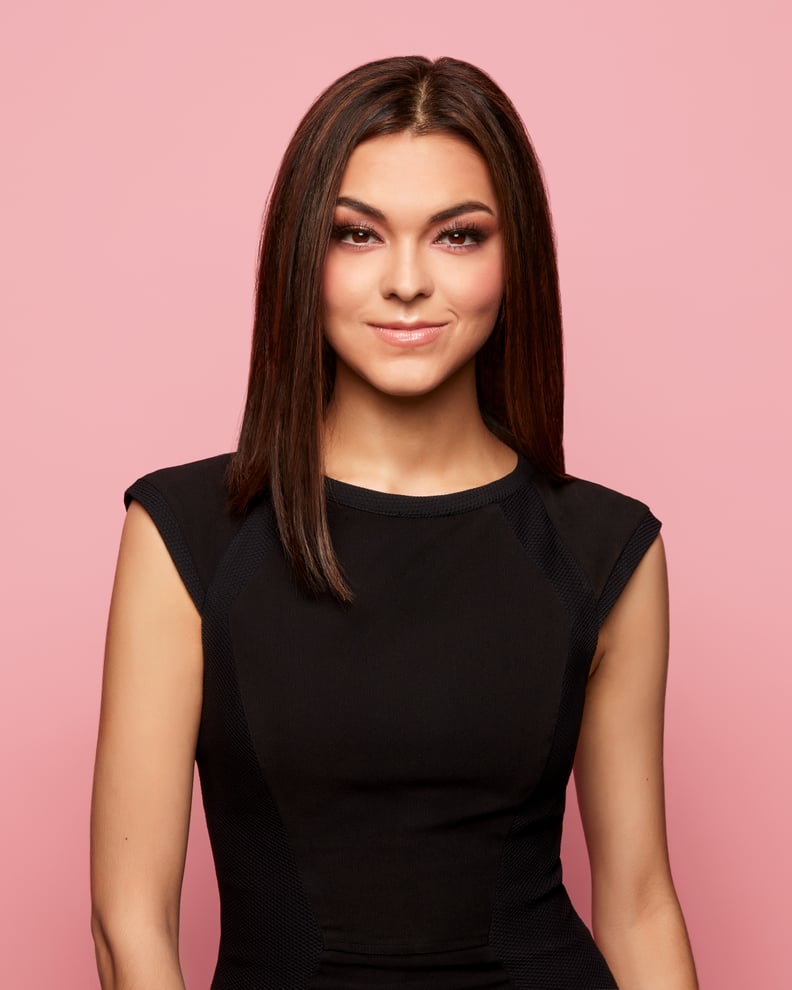 Mariya Nurislamova, Scentbird and Deck of Scarlet
""The first check is always the hardest to get. It took me months of practice to just get the elevator pitch straight. Investors are very often numbers people — they love math and statistics and letting them know you speak that same language is important."
The first check is always the hardest to get.
I began the fundraising process by making a list of people I could pitch or get introductions to that invest in similar companies. I would say that getting introductions as a young entrepreneur is the hardest thing, because people weren't sure that I could rock the pitch, or that I would stick with the company instead of pursuing another grand idea tomorrow. I got a lot of resistance to introductions in the early days, so I went to startup events where investors speak.
Scentbird was bootstrapped for the first 10 months or so. We tried raising money from angel investors, but the business was in its nascent stages and that didn't prove successful. So our original way of hacking the funding game was getting into Entrepreneurs Roundtable Accelerator, which is an accelerator program in NYC. That provided the initial $40,000 of outside capital. Once our business model was perfected and we started getting real traction, we raised our first $100,000 check from an angel investor and that really helped solidify some early momentum." — Mariya Nurislamova, CEO & cofounder of Scentbird and Deck of Scarlet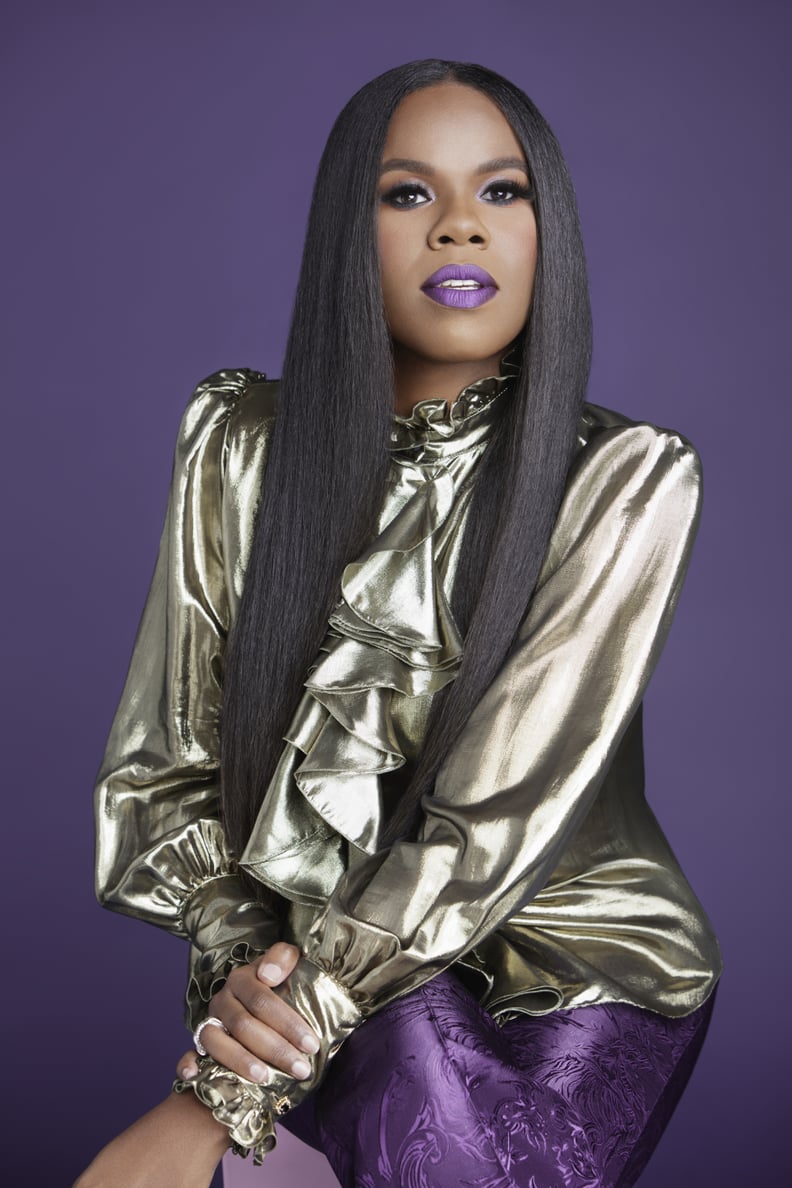 Courtney Adeleye, The Mane Choice
"I started the company from an initial $500 investment my husband Wale and I made. Initially, we only launched with one product and kept our overhead low so there were no funding obstacles when funding The Mane Choice. A strategic decision we made was to scale inventory according to demand. It's important for companies to understand how to scale their businesses according to their industry demand." — Courtney Adeleye, founder and CEO of The Mane Choice