Sure, turtlenecks are back in style, but every once in a while, your neckline just wants to drop it down low. (Especially if you're Kendall Jenner.) There's nothing wrong with baring some décolletage, but if you feel self-conscious about your neck, you might feel a little shy about buying that deep-V.
Loose skin in the neck area can be caused by a variety of factors. "Saggy necks are caused by age, sun damage, and smoking," Dr. Douglas Senderoff of NYC's Park Ave Aesthetic Surgery told POPSUGAR. It can also be hereditary, so you may have inherited the issue from a parent. According to Dr. Andrew Paul Ordon, people who have fair skin tend to show the appearance of aging more, while people who are black, Latinx, or Asian have thicker skin and are less likely to have a visibly sagging neck.
That said, just about anyone who owns a smartphone is at risk: "Tech neck is what we've started to call what happens to skin from constant bending down to look at devices," said Dr. Purvisha Patel, a Memphis-based dermatologist and founder of Visha Skincare. Luckily, there are a few ways to firm things up — and you don't have to turn to surgery. Keep reading to learn how to keep your neck in check.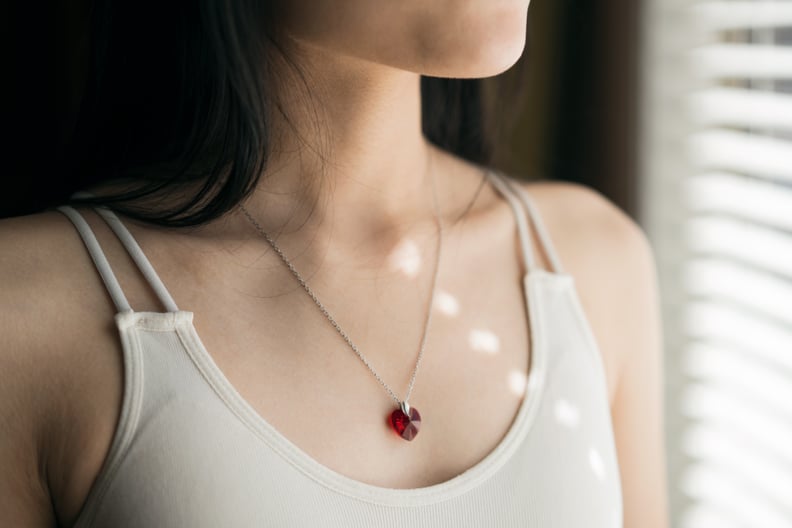 Find the Right Ingredients
If you don't want to set foot in a dermatologist or plastic surgeon's office to keep things tight, there are a few skincare ingredients you can turn to. "Alpha hydroxy acids such as glycolic acid can help," Dr. Ordon said. Glycolic is a common wrinkle fighter and is used in at-home treatments such as the Algenist Genius Ultimate Anti-Aging Bi-Phase Peel ($85). Dr. Ordon also recommended reaching for products that contain essential oils and plant extracts like shea butter and cassava (the latter comes from a South American tree). It helps to remember that most face products can pull double duty on the neck. Dr. Patel recommends her brand's RejuVenating Moisturizer ($55), as it contains wild yam extract, another botanical base that hydrates and firms skin.
According to NYC plastic surgeon Dr. Norman Rowe, "The best ingredient to keep your neck from sagging is sunblock," as environmental stress is a major cause of the problem.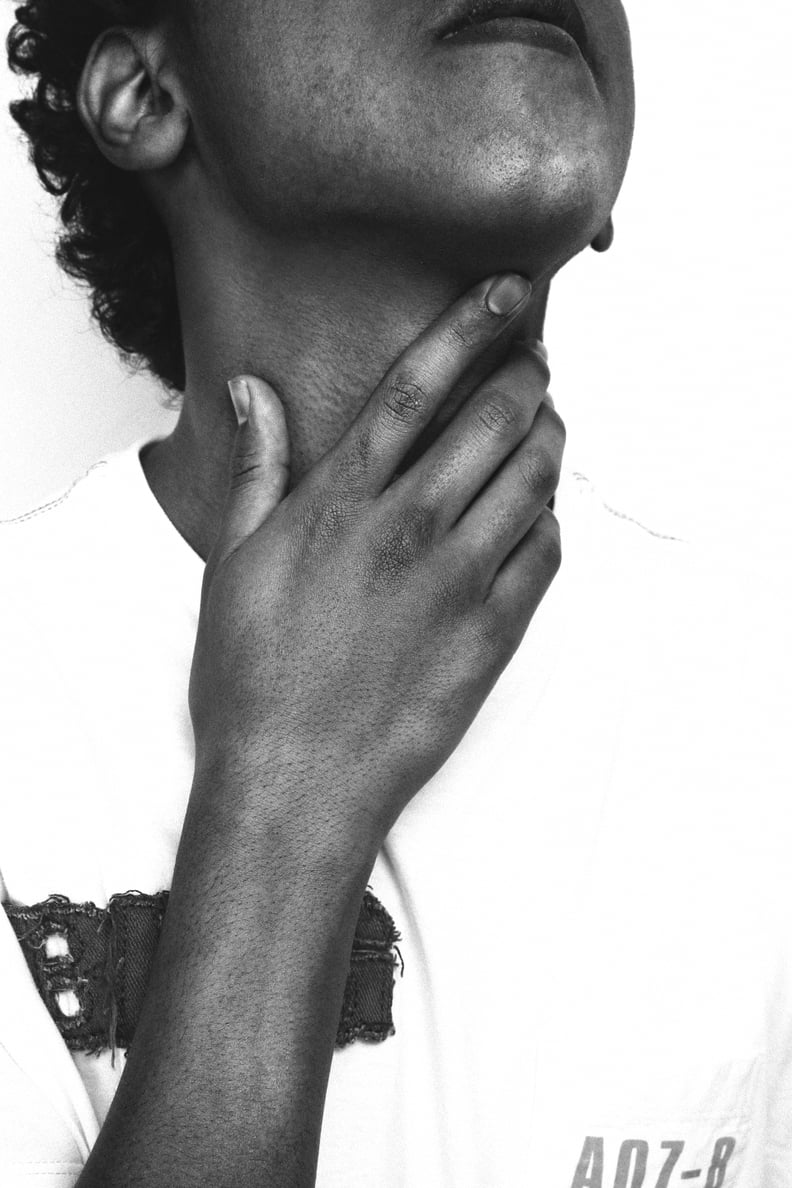 Find a Middle Ground
Noninvasive procedures can also reverse a droopy neck. "If your problem is excess skin, then laser therapy, skin tightening, and thread lifts help," Dr. Rowe said.
If you have just a mild case of slump, Dr. Rowe recommends laser therapy. "Laser works by forming new collagen, which causes the skin to tighten up," he said. "We can also perform a skin-tightening procedure, which works similarly to laser but firms deeper down in the skin." As we age, our skin droops down into a deeper layer. To address this issue, Dr. Rowe recommends thread lifts, where plastic surgeons pass a thread beneath a lower level of your skin to bring fat to its original, higher position.
If your problem is not extra skin but rather neck bulges or bands (aka "turkey gobblers"), your surgeon might recommend injectables. According to Dr. Rowe, "Botox alleviates these abnormal muscle bulges." Another option is Kybella, which Dr. Rowe explained is made up of chenodeoxycholic acid. "I inject that in, and the body removes the remnants of the fat," he said.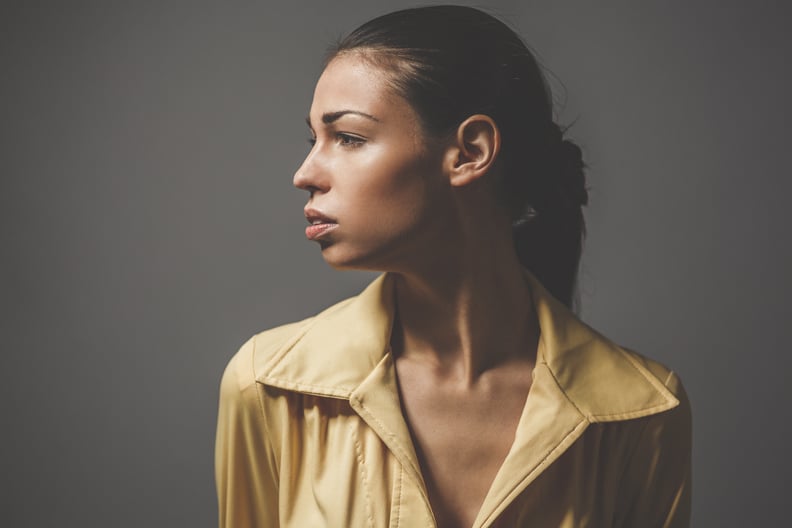 Go Under the Knife
If you've got sagging jowls as well as plummeting skin, your best bet might be the most invasive procedure on this list. "I would recommend platysmaplasty — a neck lift — or a facelift for patients with both problems," Dr. Senderoff advised. "A classic face and neck lift removes fat, tightens muscles, and removes lax skin," Dr. Ordon added. Dr. Patel said that liposuction can also be added to a neck lift, as it "tacks" muscles and physically cuts excess skin.