7 Genius Tips That Will Get You From Workout to Night Out in 15 Minutes Flat
We'll be the first to tell you that the transition from an intense workout to a fun night out can be tricky — but it's not impossible. Getting your blood pumping before an evening on the town can not only boost your energy and mood but can actually help your muscles look more lean, toned, and defined for the night ahead. But the hard part is getting ready afterwards, since you want to look and feel good before hitting the town. Thanks to a little proactive planning and a few smart hacks, you can totally go straight from the gym to hanging with your girls — no swinging by your place to freshen up, or even showering, necessary. Keep reading for seven tips that will get you out of the locker room and on your way in just 15 minutes. Now, you have no excuse to skip the gym the next time you have something planned with your best gals!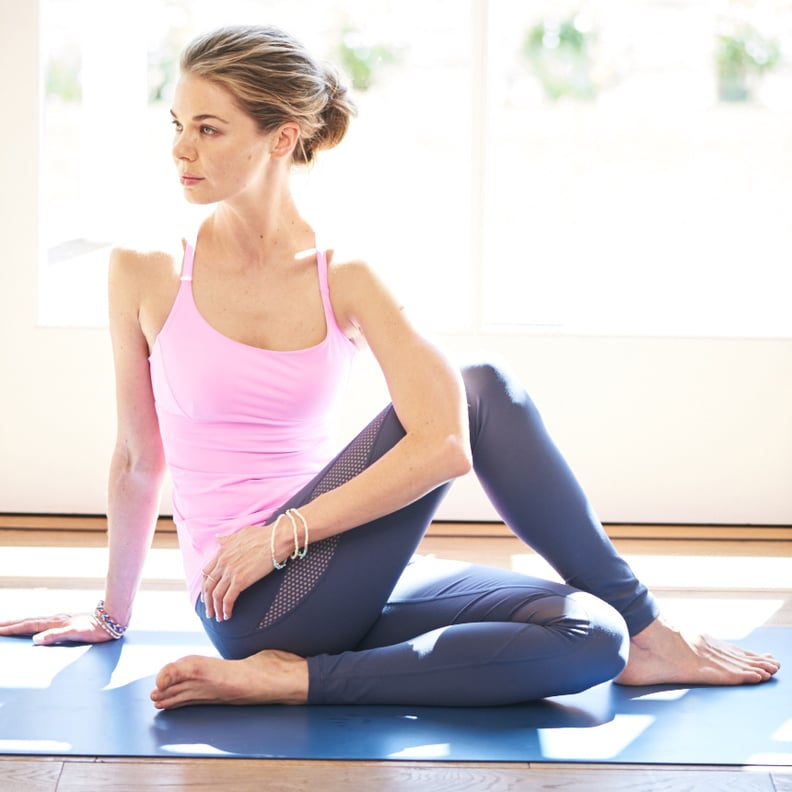 1. Be smart about your workout
While we're not encouraging you to skip your usual routine, we are encouraging you to think about the type of exercising you'll be doing. Sweat-heavy activities like hot yoga, boot camp, or Spin class are better left for days when you have time for a shower afterwards, while workouts like barre or vinyasa yoga are low impact and don't necessarily require a full rinse off.
2. Use a no-crease hair tie
A little thoughtful planning can save you minutes later down the line. To make post-workout hair more manageable, opt for a no-crease elastic, as opposed to a regular hair tie or headband, to keep hair away from your face while you sweat it out. This will prevent any unnecessary bends in the hair that could later ruin your evening updo.
3. Rinse off with cold water
If you really need to rinse off, use cold water to cool down and refresh your skin. Your pores are already open after a rigorous workout, and adding hot water to the mix will only dry out your skin. As soon as you're done exercising, splash cold water on your face to quickly eliminate any redness.
4. Cleansing pads are your BFF
If you've never used witch hazel cleansing pads before, you need to start! First, they help get rid of sweat, oil, and pore-clogging grime to keep your face breakout-free. But cleansing pads with witch hazel infused in them can also help reduce swelling and inflammation while serving as a gentle toner to restore moisture — not remove it. Once you've rinsed off, pat down your face, neck, and chest with a cleansing pad, and let the witch hazel absorb.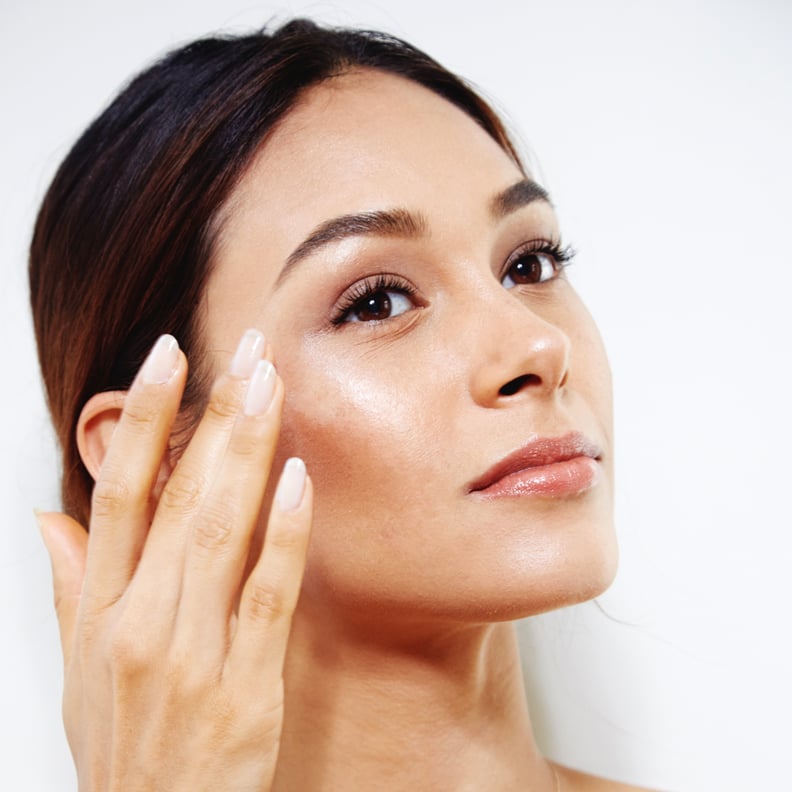 5. Go for lightweight, sweat-proof makeup
Sometimes when you're pressed for time, pre-workout makeup removal is not an option. Since you'll want your makeup to look great for a night out, look for products that will stay put while you work up a sweat. The natural and organic ingredients and blend of proteins and antioxidants in the Physicians Formula tinted moisturizer will nourish your skin, energize and brighten your complexion, and replenish moisture while you work out. If you need to leave your mascara on during your workout, the Physicians Formula mascara includes a maximum performance formula and protein-rich ingredients for full, long, dramatic lashes that won't smudge while you exercise. If you did have time to remove your makeup, rinse, and use cleansing pads, your body can still produce sweat after you work out, so keep that in mind when reapplying your cosmetics. These sweat-proof and water-resistant makeup formulas will ensure your makeup looks perfect for the rest of the night.
6. Be generous with the dry shampoo
While this one is a no-brainer, we can't emphasize enough how much of a lifesaver dry shampoo is. A few sprays at the roots will absorb oil and odor and lift your sweat-matted hair, giving it more volume and texture.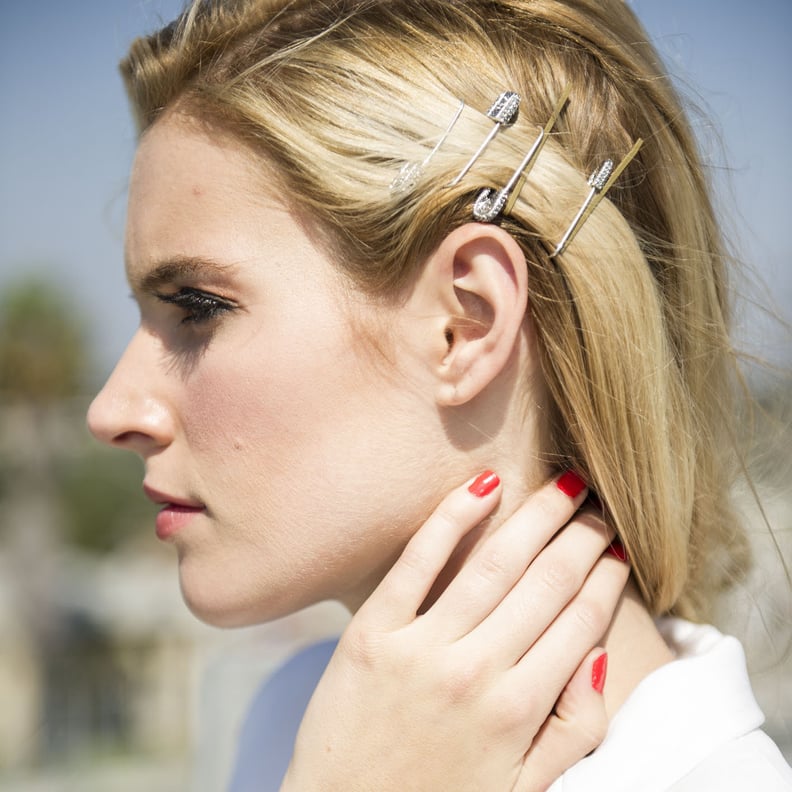 7. Master an effortless hairstyle
We'll admit that making your hair look presentable after a sweat session is no easy feat, but there are plenty of fun and easy hairstyles you can do that don't require freshly shampooed hair or heated tools — all it takes is a little experimenting. Rocking a messy braid, going for a cool half-up topknot, or simply pinning your hair back using unexpected pins for a sleek look are all favorites.
Check out more from Physicians Formula now!