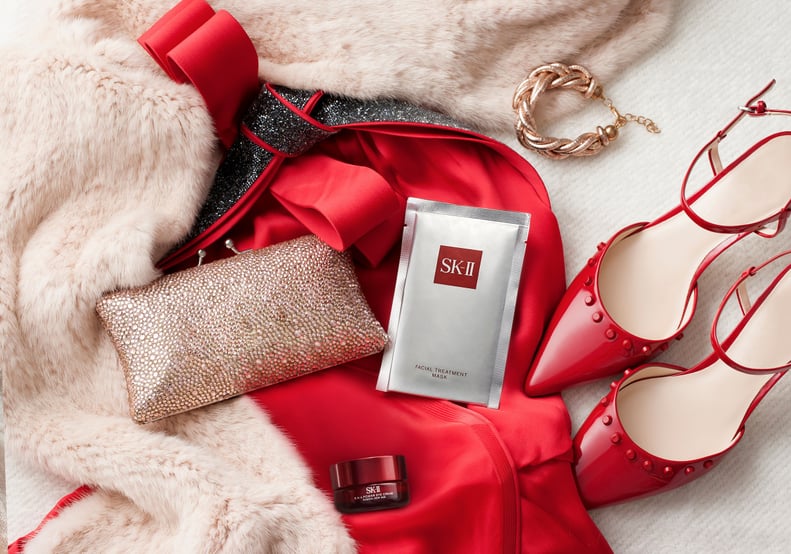 As POPSUGAR editors, we independently select and write about stuff we love and think you'll like too. If you buy a product we have recommended, we may receive affiliate commission, which in turn supports our work.
A long night of celebratory bubbly can bring more than just a headache the next day. Too much revelry can also take a toll on your overall complexion! These glowing skin tips (coupled with a nap and glass of water) can help you regain your day quickly while giving you a puff-free, radiant face . . . all before brunch.
01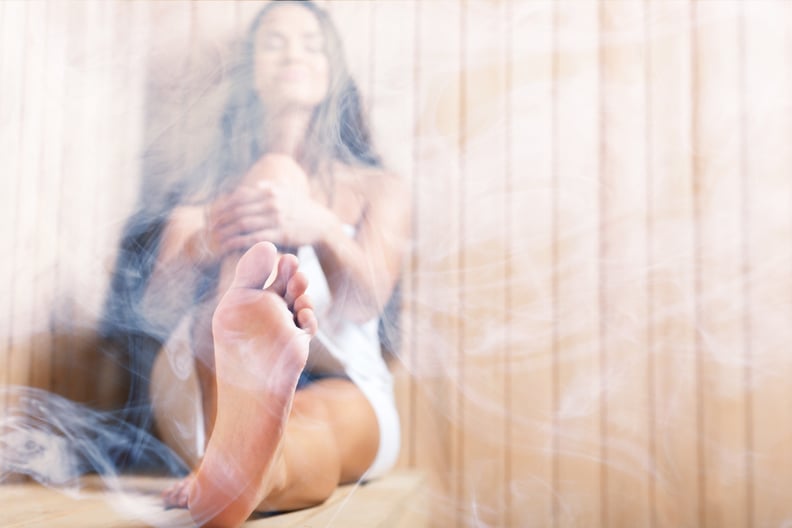 Sweat it out
You've heard the old adage that sweating it out is the quickest way to feel better. But it's also important for your skin to get in its own sweat session. For radiant skin, start by spending a few minutes in a hot shower or steam room to open your pores and perspire. This will help not only to detox your skin, but also to banish blackheads. Like during a facial, the hot steam gives your face a chance to detox and recover, all while being hydrated.

02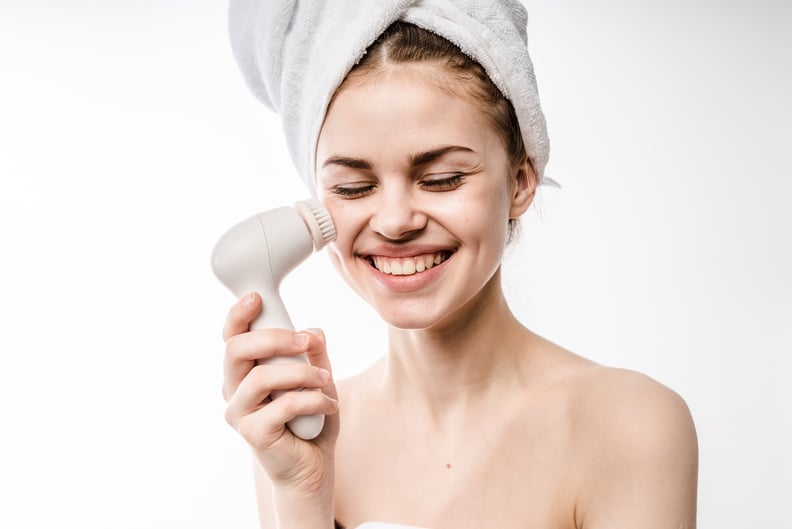 Start with a clean slate
After steaming, it's important to use a good face cleanser to get out any excessive perspiration or dirt. The Facial Treatment Cleanser ($75) from SK-II packs in the hydration while making your skin look soft and supple. Immediately, your skin will feel conditioned by the blend of white willow extract and Pitera, SK-II's proprietary ingredient that speeds up skin's natural rejuvenation process. Wash off any remaining cleanser with lukewarm or cool water to seal pores and maintain moisture.
03
Bask in a facial mask
There aren't many skincare products that deliver results faster than a facial mask. For a luxurious (and instant) boost, try the SK-II Facial Treatment Mask ($135). This bestselling mask helps you look more luminous with a youthful complexion. Simply place the sheet mask over your face, pat gently to make sure it fits well on the skin, and leave it on for 10 to 15 minutes.
04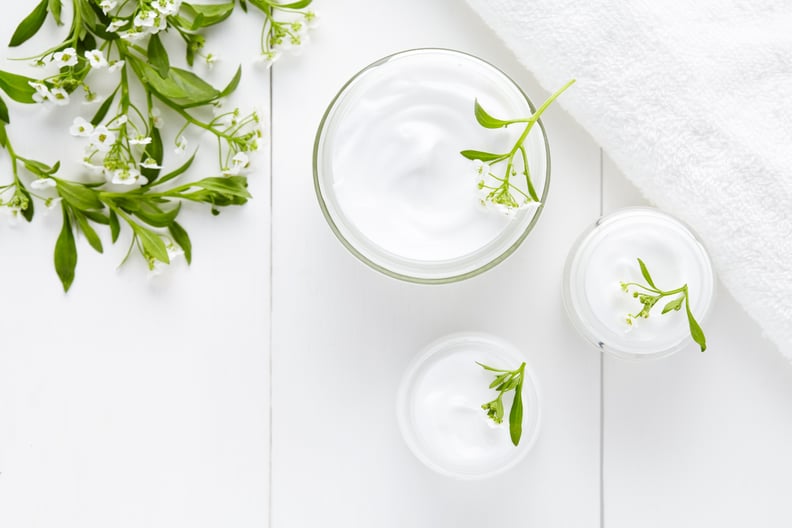 Round out your regular routine
It's important to pamper your skin with some tried-and-true products in your cosmetic cabinet. Top it off with a hydrating eye cream, nourishing face moisturizer, and good sunscreen to prepare you to face the day.
This quick routine will whip your skin into shape in record time, so everyone will think you stayed in last night!

This content was created by SK-II