These Are the 9 Easiest Ways to Strengthen Nails, According to Celebrity Manicurists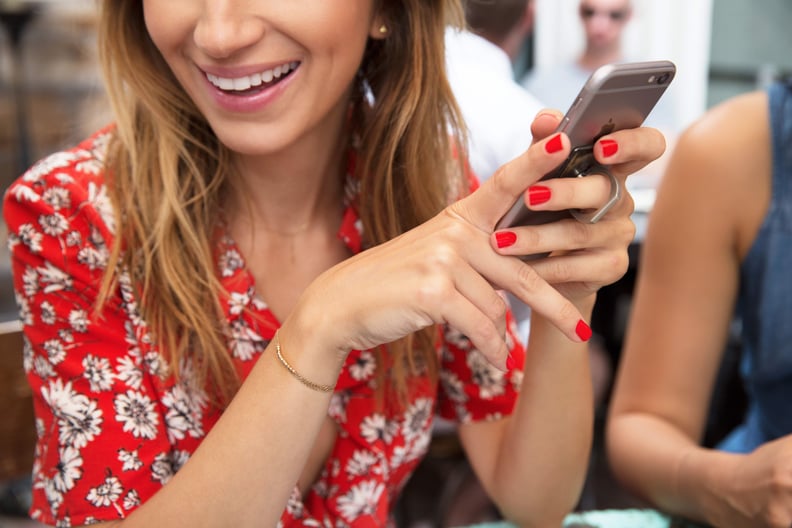 POPSUGAR Photography | Sheila Gim
POPSUGAR Photography | Sheila Gim
As POPSUGAR editors, we independently select and write about stuff we love and think you'll like too. If you buy a product we have recommended, we may receive affiliate commission, which in turn supports our work.
Due to the popularity of #nailfies, we don't blame you if you're focused on achieving pretty, picture-worthy manicures. But it's a challenge to rock flawless, glossy tips when you're dealing with breakage, splitting, or peeling. Lacquer chips faster and nails look ragged (not exactly photo-ready). The madness stops now! We reached out to some celebrity manicurists – including Jin Soon Choi, Gina Edwards, Elle Gerstein, and Britney Tokyo — to get pro tips and product recommendations that'll help strengthen your nails and curb breakage.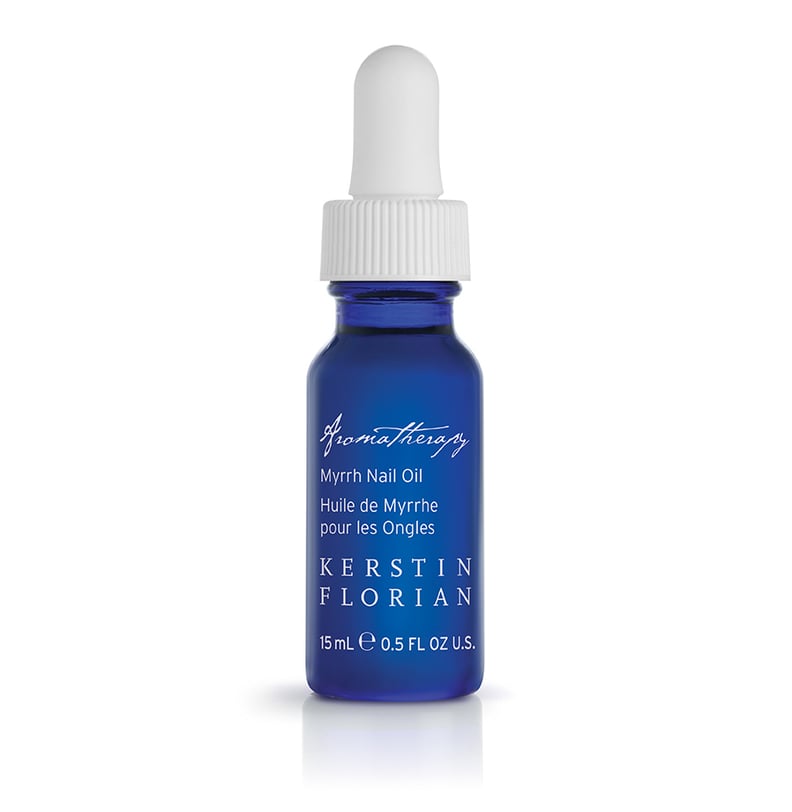 Myrrh Nail Oil
There used to be a product available called Onymyrrhe Nail Growth Accelerator, but it has since been discontinued by the manufacturer. Gina Edwards, celebrity manicurist for KISS products, was a big fan.
"It was a thin liquid that was often used on horses to strengthen their hooves. Applying it on and around the cuticle skin built stronger nails from the inside out," says Edwards.
Since it's is no longer available, a good alternative is myrrh oil. This ingredient was in the now-discontinued Onymyrrhe and is known for its ability to strengthen and promote nail growth. It's typically diluted in a carrier oil and bolstered with other strengthening ingredients. Try Kerstin Florian Myrrh Nail Oil ($38), which combines safflower oil with myrrh and vitamin E.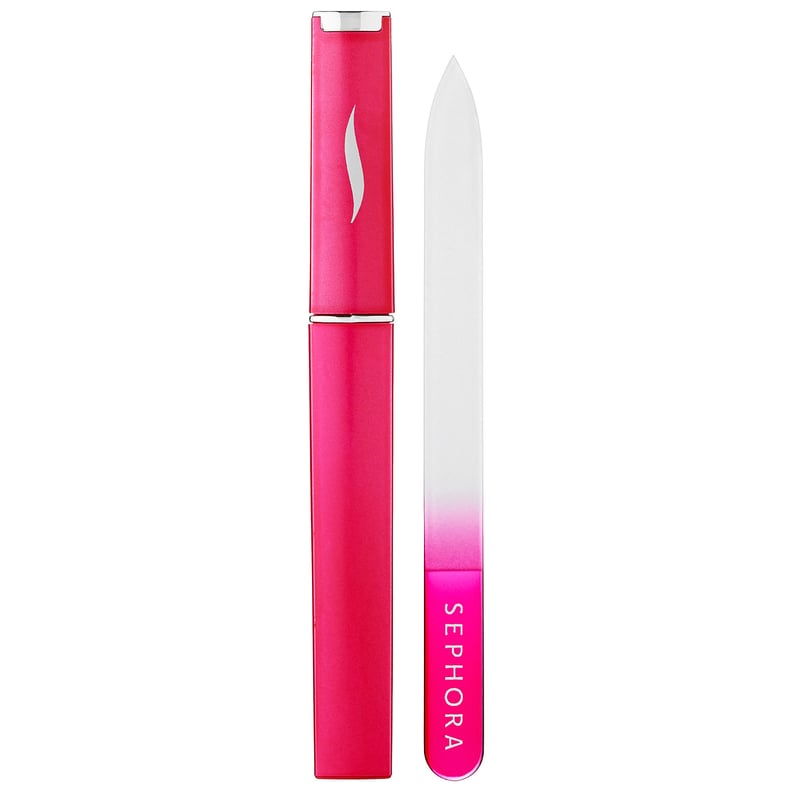 Glass Nail File
Elle Gerstein, who worked with the Victoria's Secret Angels via Red Carpet Manicure, recommends using a glass or crystal nail file instead of a cardboard paper file or sponge buffer.
"Using a glass file causes you to file your nails in one direction without filing on top of the nail plate," she says. "Contrary to popular belief, filing on top of the nail does not help polish last longer. It actually causes a lot of damage to the nail."
Try the Sephora Collection Crystal Nail File ($10).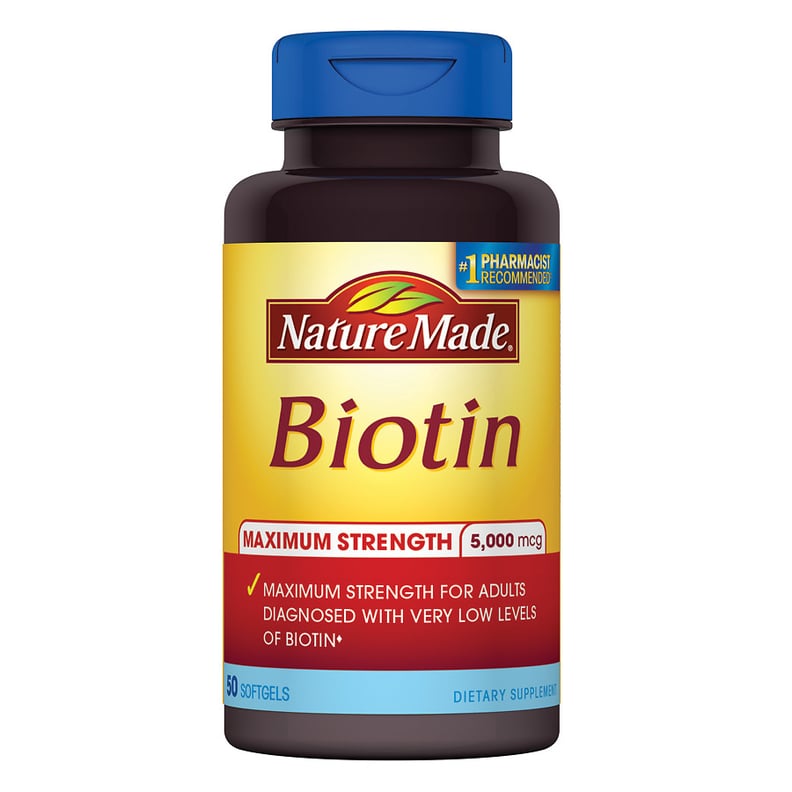 Omega 3 and Biotin Supplements
You're familiar with the phrase, "You are what you eat," and that applies to your nails, too.
"What you eat greatly affects the strength and look of your nails," says Jin Soon Choi, celebrity manicurist and founder of JINsoon. She specifically recommends foods and nutritional supplements, high in biotin and omega 3.
Foods high in biotin include eggs, whole grains, nuts and legumes, and foods high in omega 3 include chia, salmon, flaxseed, and spinach. If you're looking to bolster your intake with supplements, try Nature Made Biotin 1000 mcg Softgels ($11) and Vitafusion Omega-3 Adult Gummies ($10) (but make sure it's OK with your doctor first!).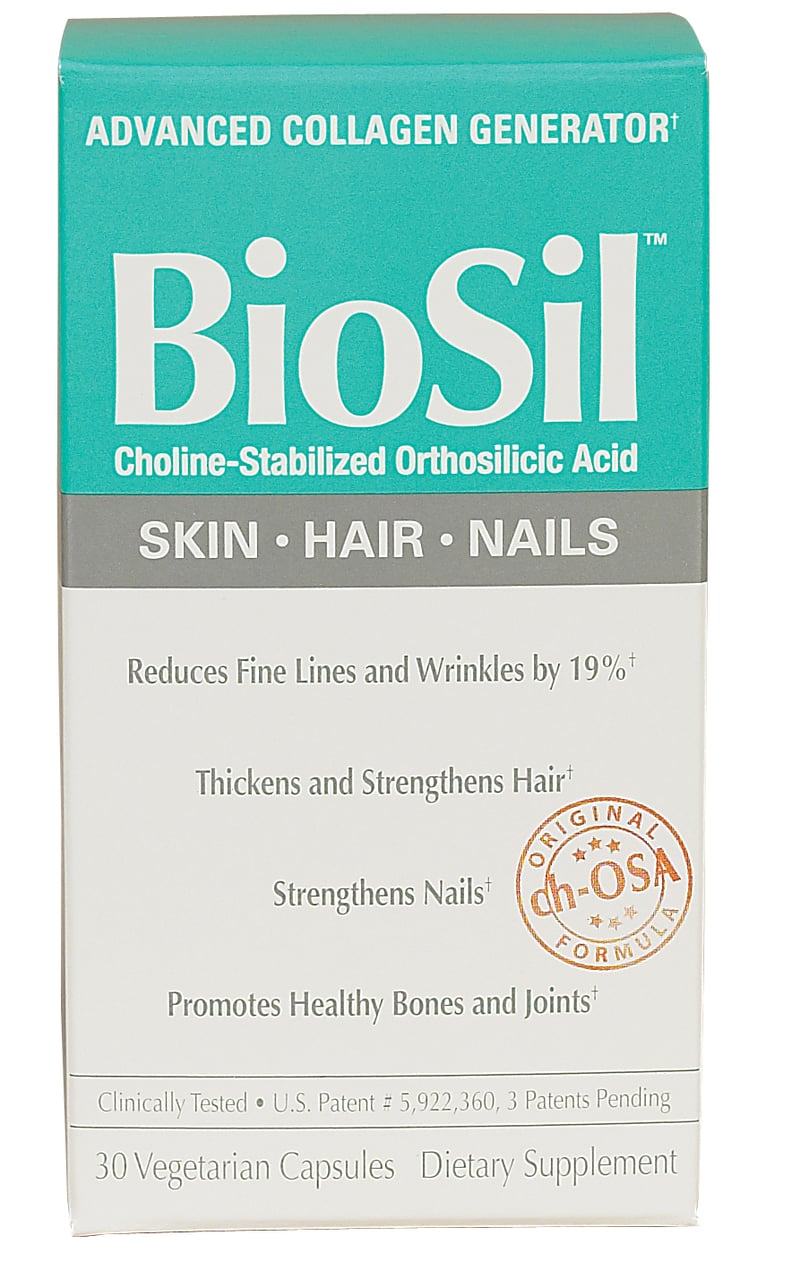 Collagen Supplements
While we're on the topic of supplements, Britney Tokyo, celebrity manicurist to Kim Kardashian, Britney Spears, and other stars, recommends taking a collagen supplement. Collagen plays a huge role in the health of our skin, hair, and nails, and our natural production of it wanes as we get older.
"I like BioSil Advanced Collagen Stimulator ($29) dietary supplement," she says, adding, "I recommend you drink it with juice because of the taste."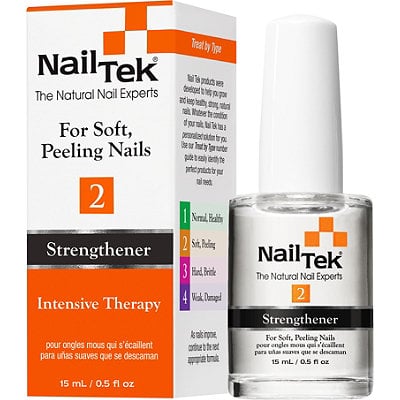 NailTek Treatment Plans
For a customized nail strengthening regimen, Edwards suggests treatments from the brand NailTek.
"They have four different formulas based on your nail type," she says. Those four types are normal, healthy nails; soft, peeling nails; hard, brittle nails; and weak, damaged nails. Within each of the four categories, you'll find three levels of treatment that work together: a ridge filler, a hydrator, and an intensive therapy strengthener.
If you're not sure which one to get, know that "the 'soft, peeling nails' set is the most common," says Edwards. "It builds the layers in your nails."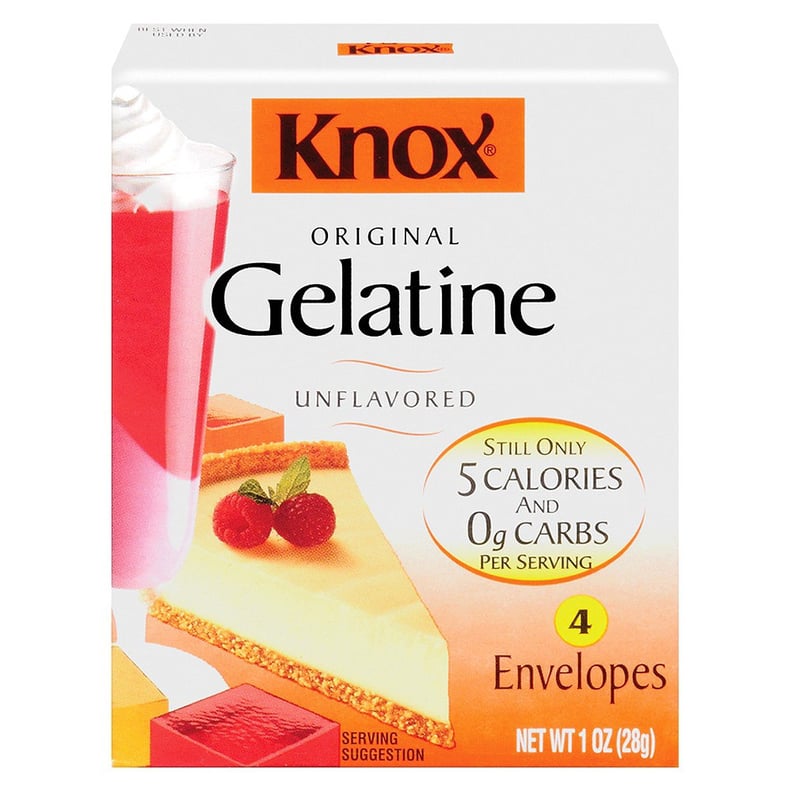 The Gelatin Trick
"I know a hand model who swears by Jell-O for firming up soft nails," says Choi. "The theory is that the ingredient that makes liquid Jell-O convert to a solid imparts the same firming effect on your nails."
To do this, we recommend whipping up a batch of unflavored, colorless gelatin for a nail soak. Knox Original Unflavored ($11 for 32 packets) is a good option, and available at most grocery stores. Next, dip your fingers into the mixture for about a minute. Remove and then let the gelatin set for five minutes before rinsing. (Alternatively, you could just eat Jell-O!)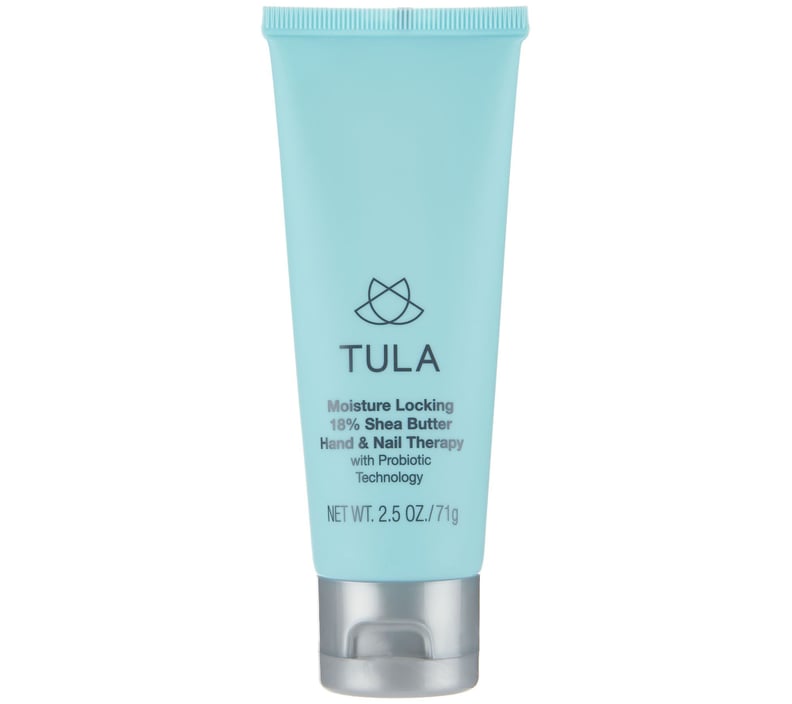 Moisturizing Regularly
"Moisturize, moisturize, moisturize," says Choi. "I can't stress enough how important it is!"
If your hands are dry, your nails are probably dry, too. We recommend keeping a small tube in your purse at all times. Try Tula Hand and Nail Therapy ($22), a lightweight, fast-absorbing lotion. It works overtime to condition cuticles, reduce signs of aging, boost your immune system, and defend against free radicals.
Another good option is Barielle's Nail Strengthener Cream ($10). Tokyo says, "It's perfect for dry, cracked, brittle, thin, and peeling nails."
It's also a good idea to keep lotion at your bedside, in your purse, on your desk, and anywhere else,so it's easy for you to mindlessly, habitually apply.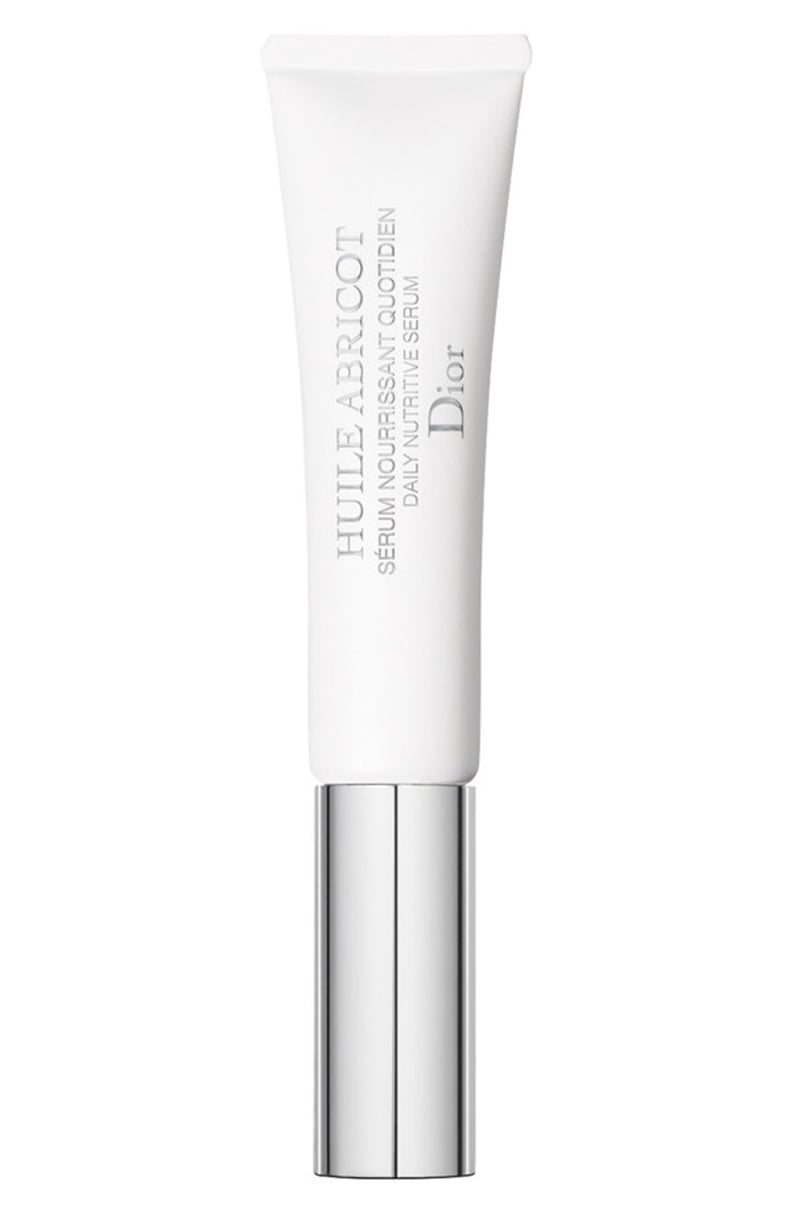 Cuticle Treatments
Add another level of moisturizing to your routine by applying cuticle oil every day.
"Taking care of your cuticles is a basic step for healthy nails," says Choi. "Apply in the mornings, at your desk after washing your hands, and before bed."
Tokyo suggests Dior Huile Abricot Daily Nutritive Serum ($28), which combines apricot oil with argan oil and vitamin E to moisturize the cuticle and harden the keratin in your nails. Gerstein suggests Red Carpet Manicure's Cuticle Elixir, which "deeply hydrates rough or sore cuticles with a blend of nutrients and vitamins — perfect for dried-out Winter hands."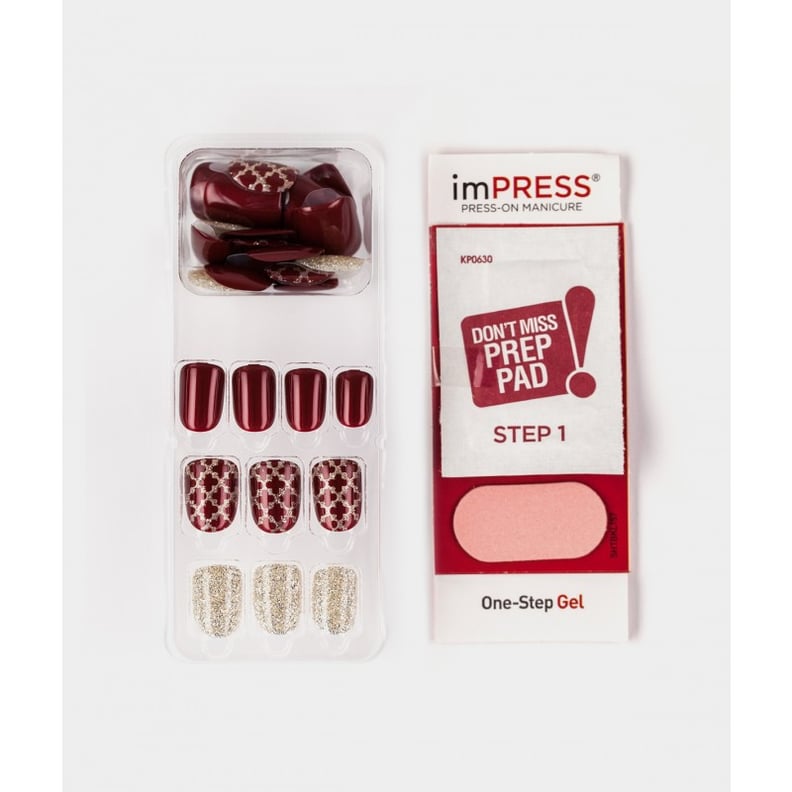 Press-On Nails
Nails are in bad shape after removing acrylics, both visually speaking and in terms of overall nail health. That can make the transition to natural nails frustrating and even a little embarrassing. Faux nails that don't add to the damage are a nice middle ground. They're also easy to pop on when you don't have time to do your nails, but still want a compliment-worthy manicure.
"I recommend imPRESS nails because they are a superquick option, and because they are perfect to cover thin, damaged nails," says Edwards. "They also do not ruin your natural nails, apply easy with no mess and no drying time, and are easily removed."
Pictured is the imPRESS Gel Manicure in Night Fever ($8).