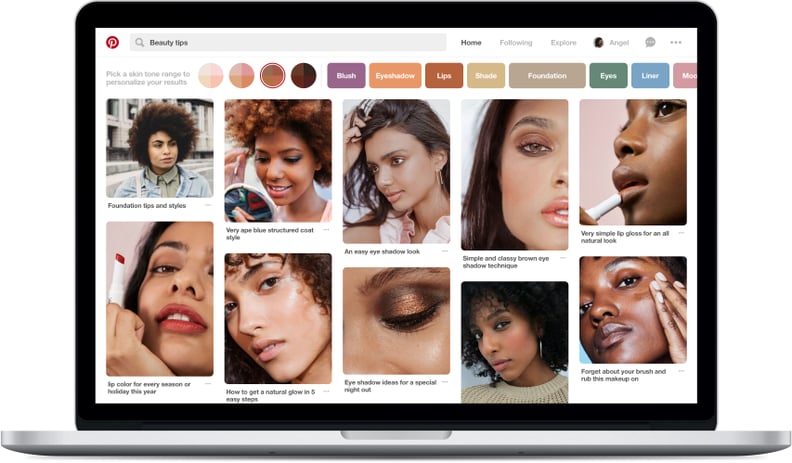 Pinterest
Pinterest
Confession time: the writing of this article was delayed due to my playing around with Pinterest for a half hour or so. The website is a hive of gorgeous beauty looks that are worth the time suck. And even though I am probably about a decade or so away from getting married, I've been keeping a steady stream of wedding day hair and makeup pins on hand — just in case.
Whatever you want — a new cut, color, or motivation to finally get bangs — you'll find it on Pinterest. Now, the site has rolled out a new feature that lets you filter pins by skin tone or hair texture, so no matter what you look like, you'll discover looks that are as dreamy as they are attainable.
According to the brand, this new filter system came after reps heard that people were having a hard time finding relevant inspiration in the midst of eight billion beauty pins. Now, you can customize your search results by picking a skin tone range as represented by four different "palettes."
This feature is just about the easiest thing to use; you literally just click your shade and go to town! Here's to a world with fewer Pinterest fails — and more gorgeous makeup!