First things first, everyone sweats, but if you feel that using an antiperspirant doesn't alleviate it as much as it should, then you have options. If you're looking for ways to sweat less, you might have stumbled upon three treatments: Botox, Miradry, and extrastrength antiperspirants. Interested in exploring these options but don't know where to begin? We've got you. We asked dermatologist Dhaval Bhanusali, M.D., to break down the differences between the three treatments. Read on to learn more.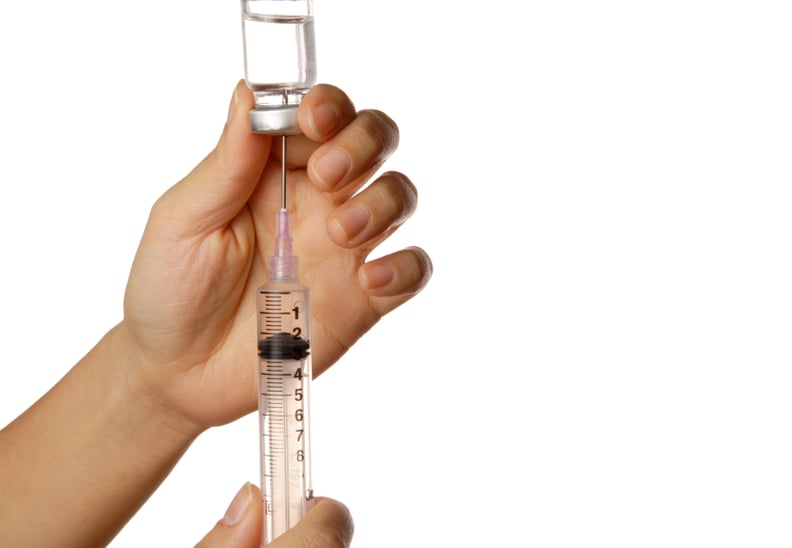 Botox
Botox can be injected into the underarm area to alleviate sweating. "Botox works by blocking the neurotransmitters that stimulate the sweat glands," Bhanusali said. The treatment is temporary, and you would have to repeat it every four months.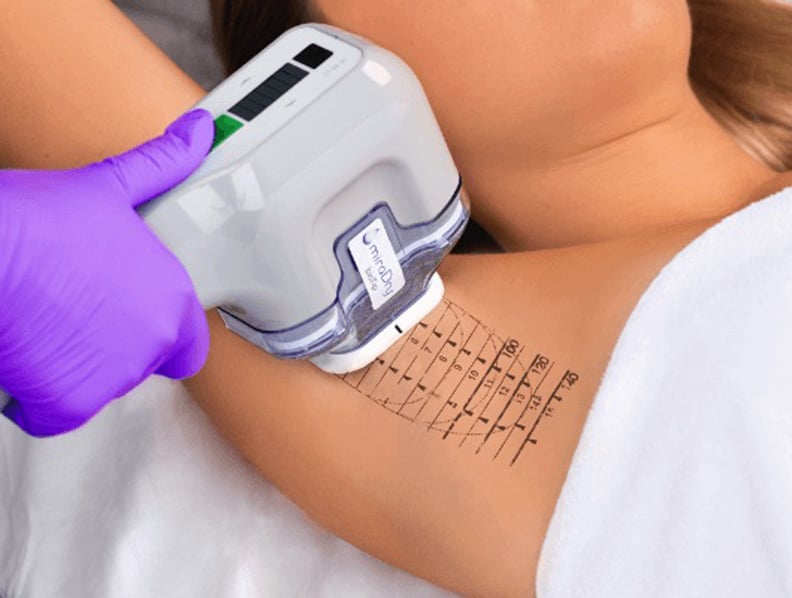 Miradry
During a Miradry session, your underarms get blasted with thermal energy (and cooled simultaneously), which the brand says "safely destroys" your sweat glands. First, a template of where the tool will be placed is temporarily inked onto the skin. Then, your doctor will hold a device that administers that energy against the area, lining it up with the template.
"It tends to be the most permanent solution to underarm sweat," Bhanusali said. "Many patients first try topicals, orals, and Botox before realizing they want to take care of it once and for all." However, Miradry can also prove painful. "The treatment takes 15-20 minutes and can definitely feel intense at times, but we usually inject localizing anesthetic and now offer things like Pronox (nitrous gas) so the patient tends to feel minimal discomfort," he said.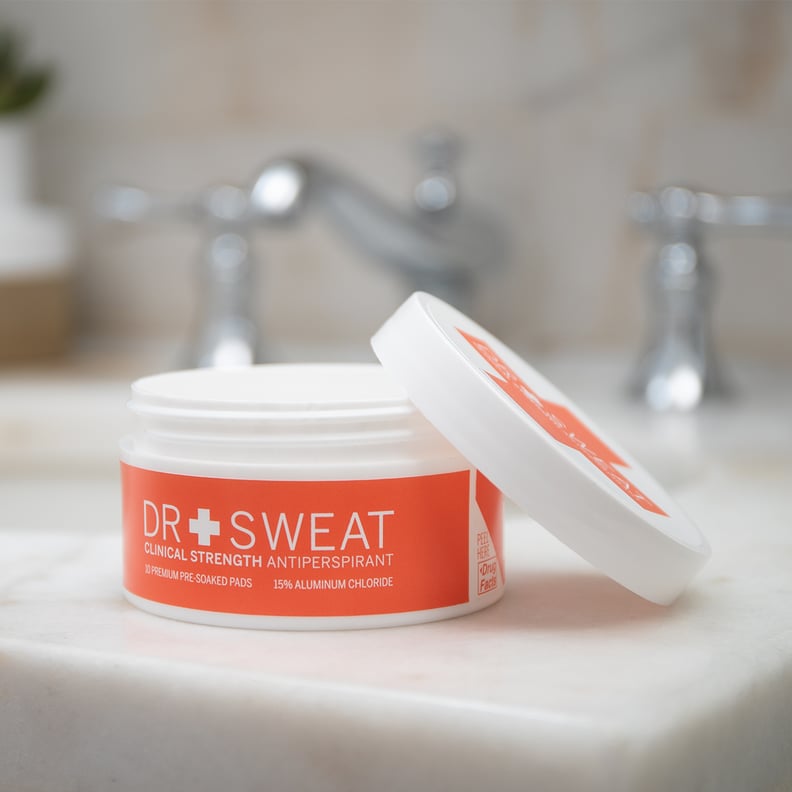 Extrastrength Antiperspirants
Extrastrength antiperspirants are becoming more and more available as an over-the-counter solution — making the time between reapplication last as long as multiple days. Bhanusali said side effects to watch out for when using these products include irritation and dryness, and sometimes itchiness (which would signal an allergy). Dr. Sweat has released a Clinical Strength Antiperspirant ($19), which Bhanusali has firsthand experience with. He said its antiperspirant effects lasted longer than what he typically uses.