As POPSUGAR editors, we independently select and write about stuff we love and think you'll like too. If you buy a product we have recommended, we may receive affiliate commission, which in turn supports our work.
What do runway models, Kylie Jenner, Rihanna, and beauty aficionados have in common? They all have tested 2017's hottest lip trend: metallic lipstick. And they're not the only ones. It seems you can't scroll through an Instagram feed or walk down a busy city street without spotting the high-wattage shine of a lustrous lip. And according to Nick Lujan, Make Up For Ever's pro and media educator, it's completely logical that metallic lipstick is having a moment.
"Social media has shaped the way enthusiasts and artists learn about trends," he explained to POPSUGAR via email. He added that "lips are always trending," and unusual textures and finishes have also become more prevalent on Fashion Week runways (for example, the above image from Prada's Spring 2016 show). "The world is more open than ever to trying new colors and textures," said Lujan.
While applying a metallic lip is actually quite simple, wearing (and rocking!) one can be a little more challenging. Luckily, you can relax if you survived the frosted lip apocalypse of the '80s and '90s. Today's iteration of the style doesn't appear nearly as dated. This is because many of the current metallic formulas leave room for the lip color underneath to breathe.
Lujan recommends applying a lipstick in your favorite color first — "Balancing the metallic with a matte lipstick works best" — then using your finger to tap a metallic pigment on top, focusing the shimmer in the center of the lip. "The technique is similar to the nail trend of chroming or mirroring," he explained. "This will create dimension by allowing the lipstick to peek through." He recommends using Make Up For Ever Star Lit Powder ($21 each) in #2 Frozen Gold or #5 Frozen Purple to start, as they are translucent (perfect for dipping a toe into the trend!) and look gorgeous atop any lipstick shade.
Play with varying colors and textures with metallic accents to tie the overall look together.
If you're still wary of metallic lips, try a neutral or nude color to start as they are easier to wear, and keep the rest of your look minimal. "You don't want to have your lips, eyes, and cheeks in competition for attention on the face," Lujan warned. Lots of mascara, subtle sculpting, and neutral blush should be enough to ground a gleaming grin.
Should you be ready to fully commit to a chromed-out pout, go for it! Play with varying colors and textures with metallic accents to tie the overall look together. For example, if you're using metallic pigments, dust the same shades on lids and cheeks or collarbones for a body bling.
The best part, though? This technique tends to be long-wear! "Applying a top coat of ultrafine metallic-finish pigment will not only create an interesting finish, it will also lock the lipstick in place," Lujan shared. While we wouldn't recommend a hot and heavy metallic makeout session, it's a relief to know that a sip of water or a snack won't result in a sparkling disaster.
In addition to loose pigments, there are plenty of formulas available on the market to help you master the metallic lip look. Keep reading to shop some of our favorite products.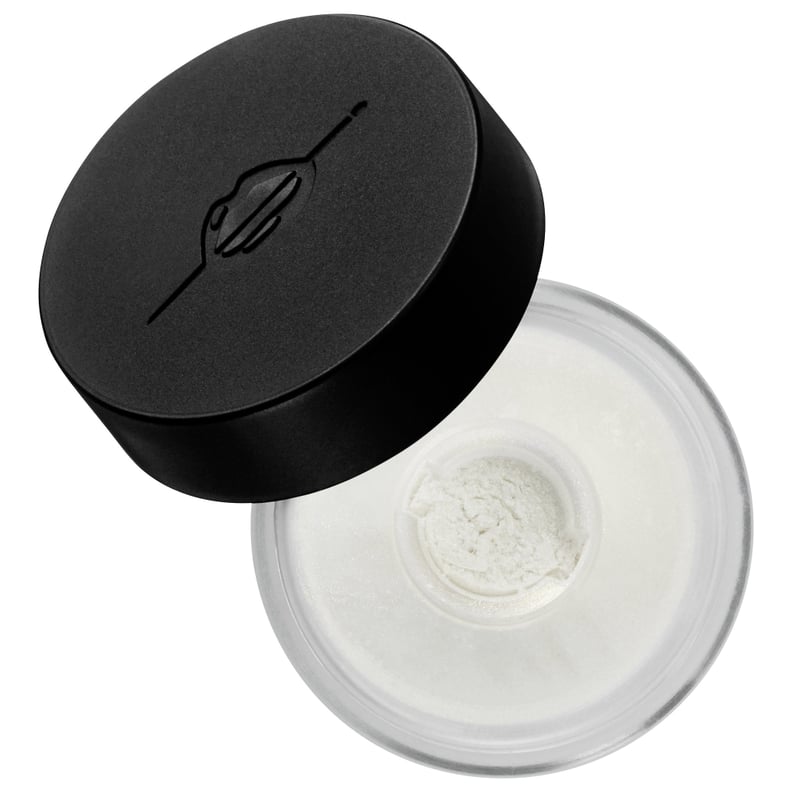 Make Up For Ever Star Lit Powder in #2 Frozen Gold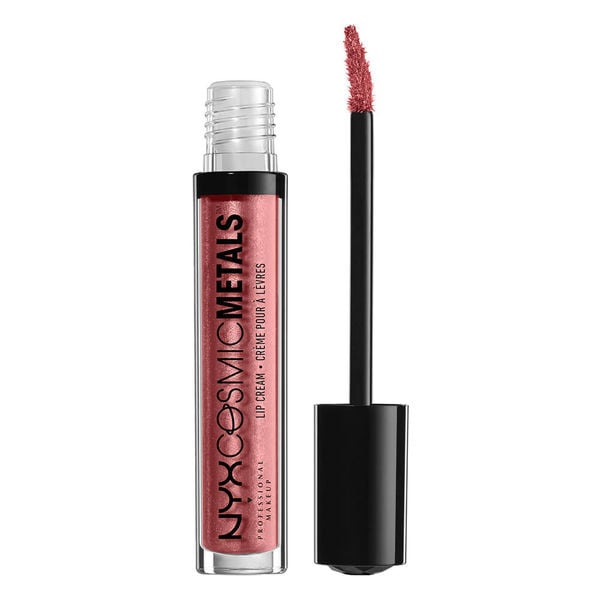 NYX Cosmetics Cosmic Metals Lip Cream in Crystalized Metal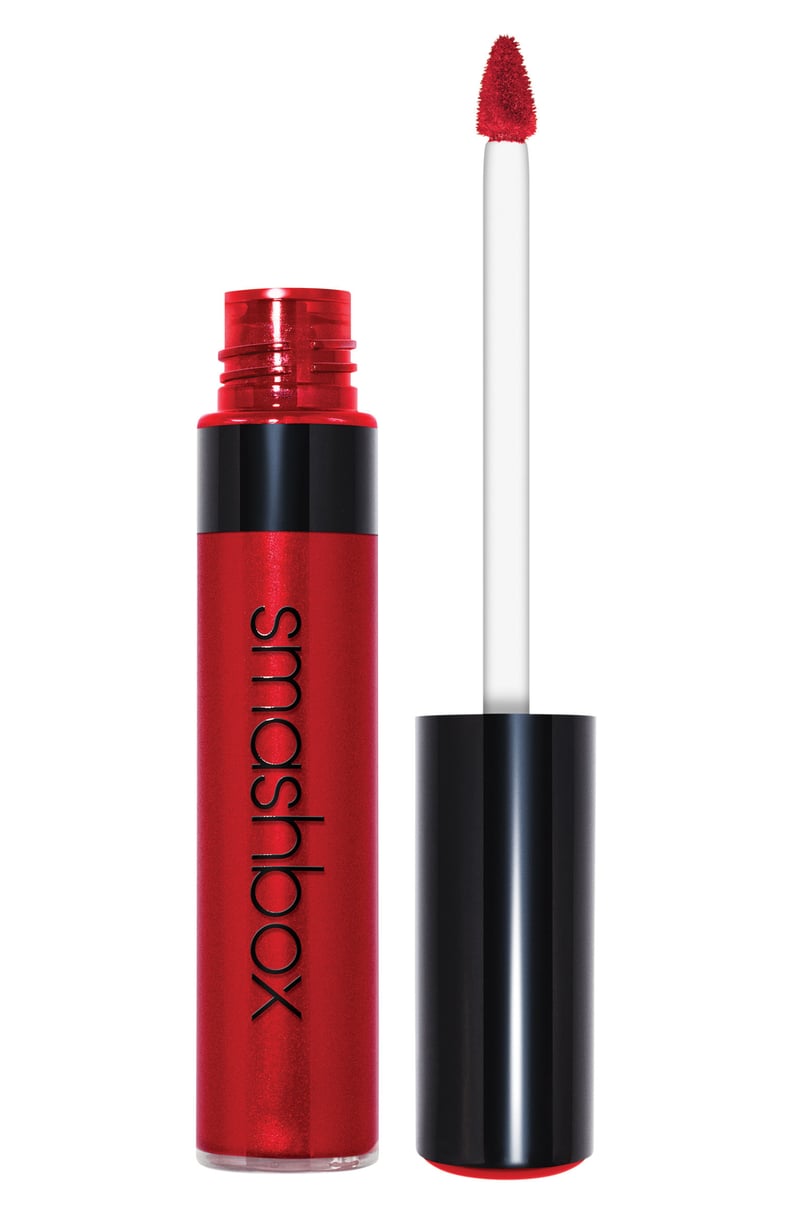 Smashbox Cosmetics Be Legendary Liquid Metal Lip in Crimson Chrome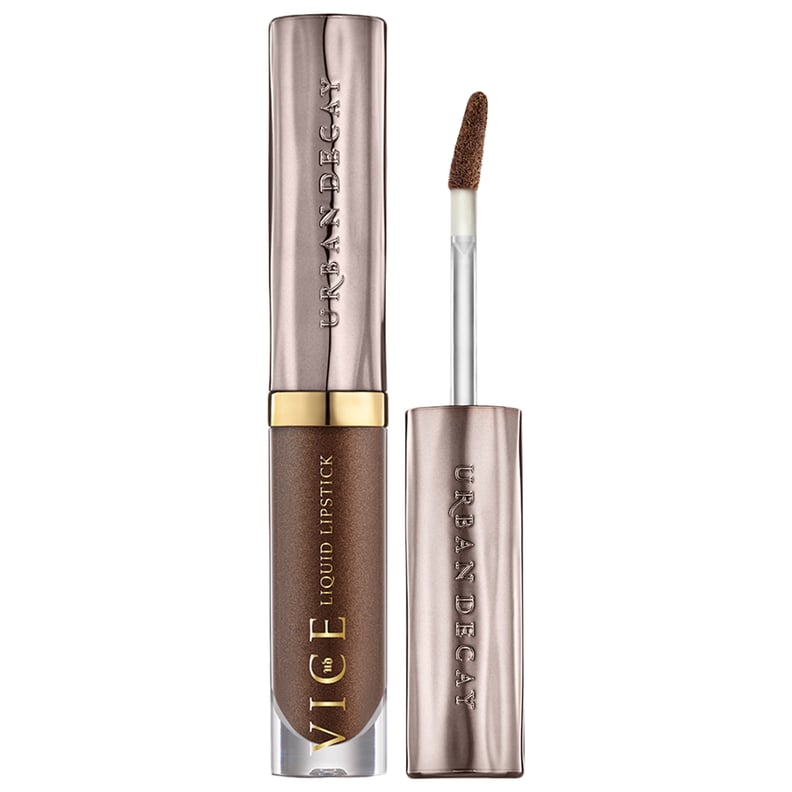 Urban Decay Vice Liquid Lipstick in Studded
Lime Crime Diamond Crushers Iridescent Lip Topper in Black Unicorn