iPhone App That Gives You Breast Implants
Get Virtual Breast Implants With This iPhone App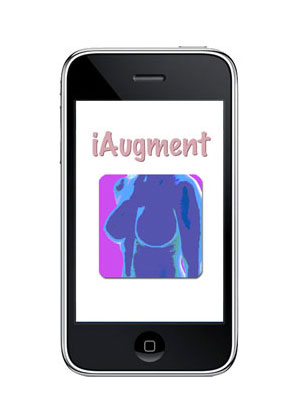 Have you always wondered what you would look like with larger breasts? Then, search no further than iAugment, the free iPhone app that allows you to get a virtual breast augmentation in an instant.
All you have to do is upload a picture of yourself, highlight each breast, adjust the "circles" to your body, accordingly, and then pick your implant size, ranging 210 cc to 690 cc. While the app flips and slightly distorts your image, because it's free and slightly addictive (you can really get ridiculous with this one), it's worth a download — if not just for the laughs it will generate.
See how my augmentation turned out when you read more.