iSee Contact Lens Spray
Get Sparklevamp Eyes With Spray-In Contact Lenses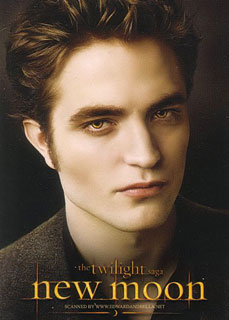 If you wish you could get the Cullens' sweet golden eyes, a Swiss company called iSee has just developed a contact lens spray that comes in a truly vamp-tastic shade of yellow-hazel. Spray-in contacts may seem a little odd, but from the video on iSee's website, it seems you just spritz a mist from a portable atomizer into your eyes, and the "lens" supposedly stays in place for a full 24 hours. The company makes both a corrective lens spray, called W Eye, and a colored lens spray, called C-Style.
I can see how something like this would be fun, especially if, say, you wanted to force your boyfriend to dress up as Edward. But I wonder how you get the spray to stay put on just your iris and cornea. Besides the golden shade, the contacts also come in bright blue, amethyst, and gray, and I have a feeling that if I used this I might end up with purple splotches in the whites of my eyes.
Twihard or not, do you have any interest in a product like this, or is it just an unnecessary advance in technology?