The iHeartRadio Music Awards 2023, premiering on March 27, is a show you won't want to miss. With appearances from Cher, H.E.R. [1], Phoebe Bridgers [2], and many more, plus, performances by P!nk, Kelly Clarkson [3], and Latto (to name just a few), it's going to be an eventful night. But what we're really excited about is the hair, makeup, and nail looks from the red carpet.
Last year, standout looks included Jennifer Lopez's double french manicure [4], which she wore to perform and receive the coveted Icon Award, Willow Smith's "indie sleaze"-inspired makeup [5], and Olivia Rodrigo [6]'s fun graphic eyeliner [7] moment. If years past are any indication, 2023 should be even bigger. Though the night is still young, we're already impressed by the beauty looks at the iHeartRadio Music Awards so far.
A few beauty trends have been dominating the 2023 award season and we expect to see more of them at this event. "Rich girl" nails [8] and french manicures [9] have reigned supreme, as have updo hairstyles and lots of sparkly eye makeup. There's plenty of room for experimentation and play in the beauty space, and the red carpet is the best stage to show it off. Each celebrity to arrive so far — from Pink [10] to Doja Cat to Bebe Rexha — has gotten us even more excited for the next.
Ahead, keep scrolling to see some of the best beauty looks at the iHeartRadio Music Awards 2023 — you won't be disappointed.
P!nk's Chrome French Manicure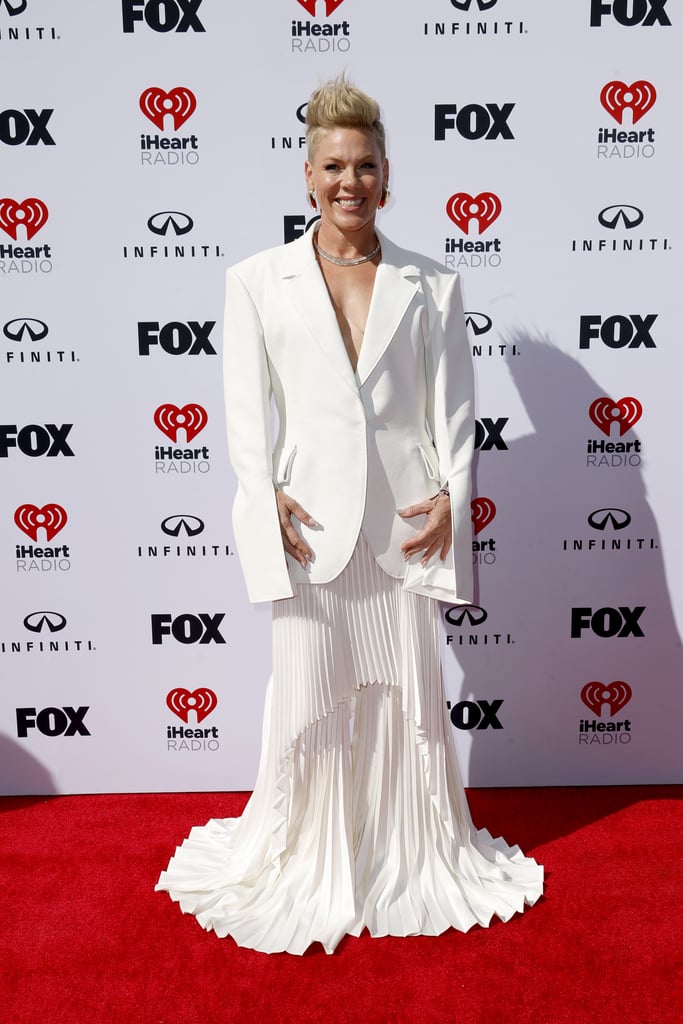 What do you get when you combine the two biggest nail-art trends — the french manicure [12] and chrome nails [13] — of the year? P!nk's iHeartRadio nail look.
Doja Cat's Black Ombré Nails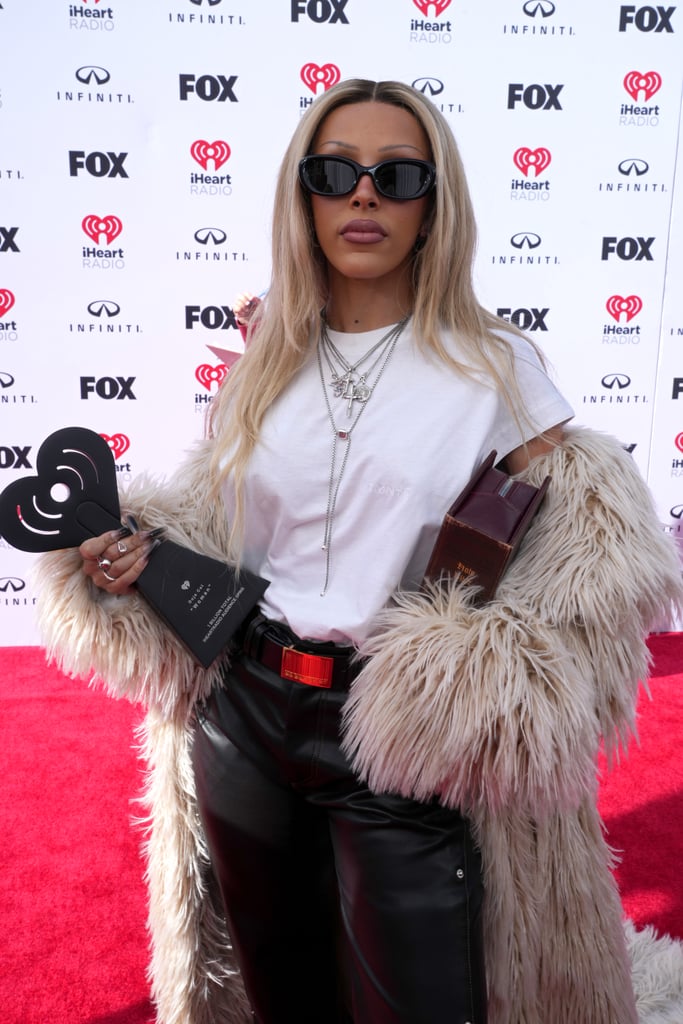 No one looked cooler on the iHeartRadio red carpet than Doja Cat, from her 90s eyebrows to buttery blond hair, but our favorite moment had to be her ombré nails, which featured a smoky black color at the center of each finger.
Any Gabrielly's Loose Updo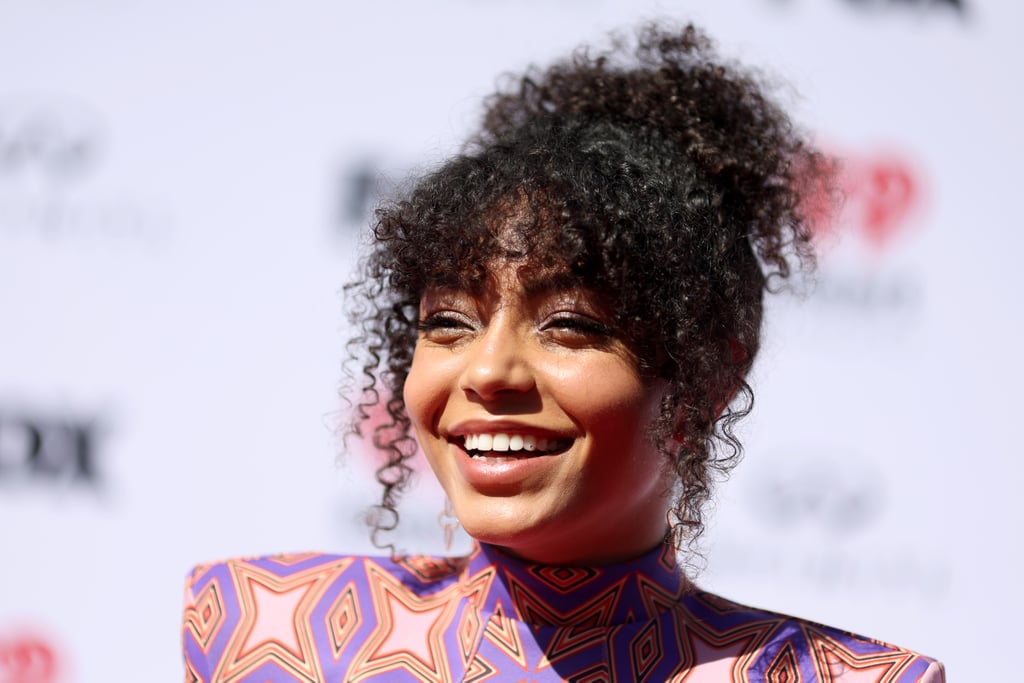 Right off the heels of the updo trend at the Oscars [14], Gabrielly's swept-up hairstyle was kept loose with her curls on full display.
Phoebe Bridgers's Black Lipstick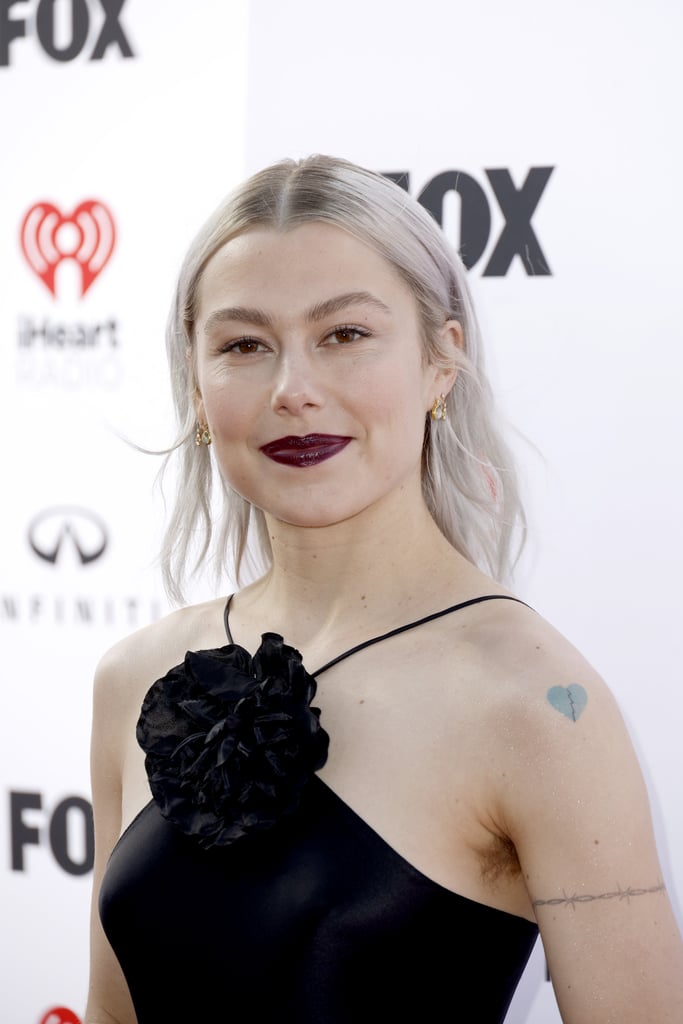 The perfect pairing to Bridgers's shadow roots and black gown: her deep burgundy lip color. (We also love that she proudly showed off her armpit hair; whether intentional or not, that visibility can help normalize body hair.)
Becky G's "Rich Girl" Nails
"Rich girl" nails have been everywhere this awards season [15], including on your favorite celebrities like Becky G at the iHeartRadio Awards. The look involves a creamy, full-coverage nude color with an extra shiny finish.
Vella Lovell's Pink Eyeshadow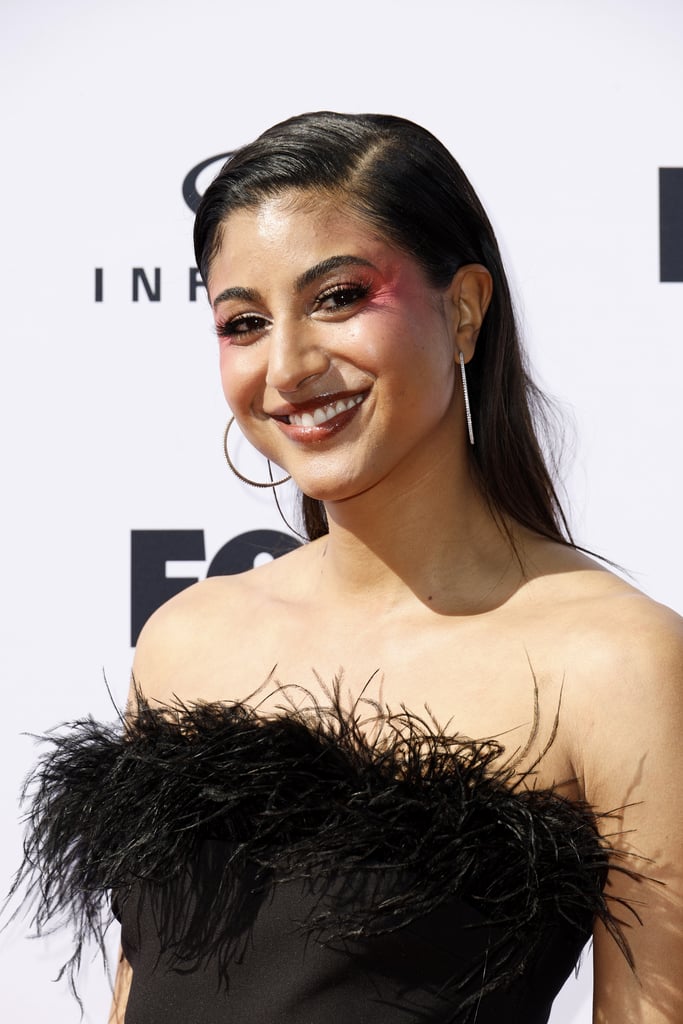 Pink eyeshadow would have been enough of a statement against Lovell's black jumpsuit, but the actor leveled up her look by extending the shade upward toward the hairline.
Mariah Angeliq's "Jellyfish" Haircut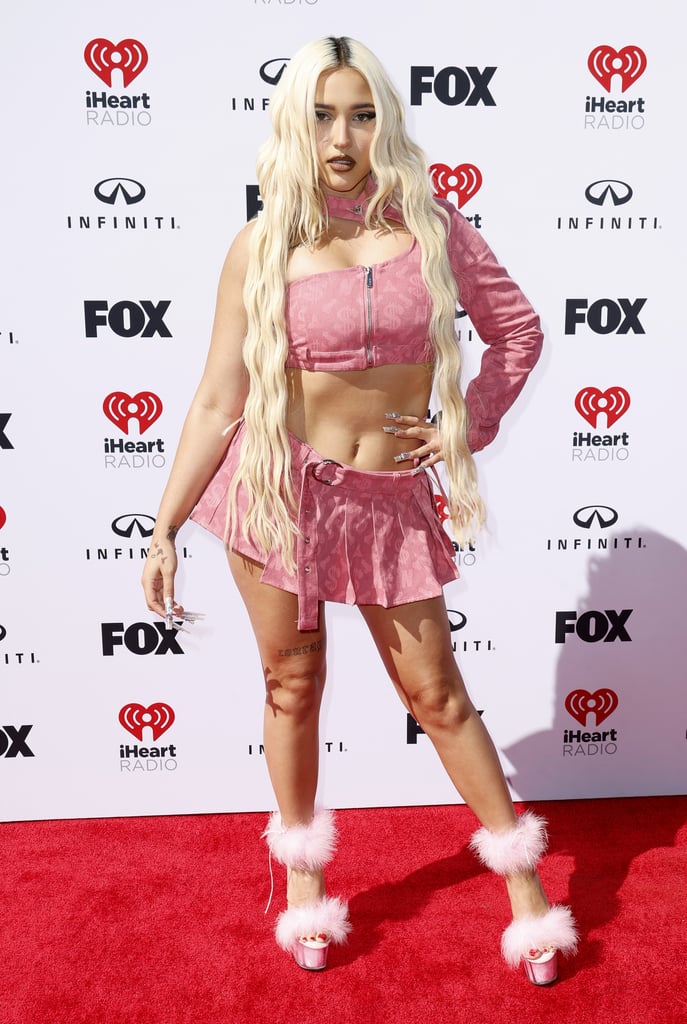 The singer paired her platinum blond hair with a subtle "jellyfish" haircut [16] that was just as dramatic.
Heidi Klum's Blue "Siren Eyes"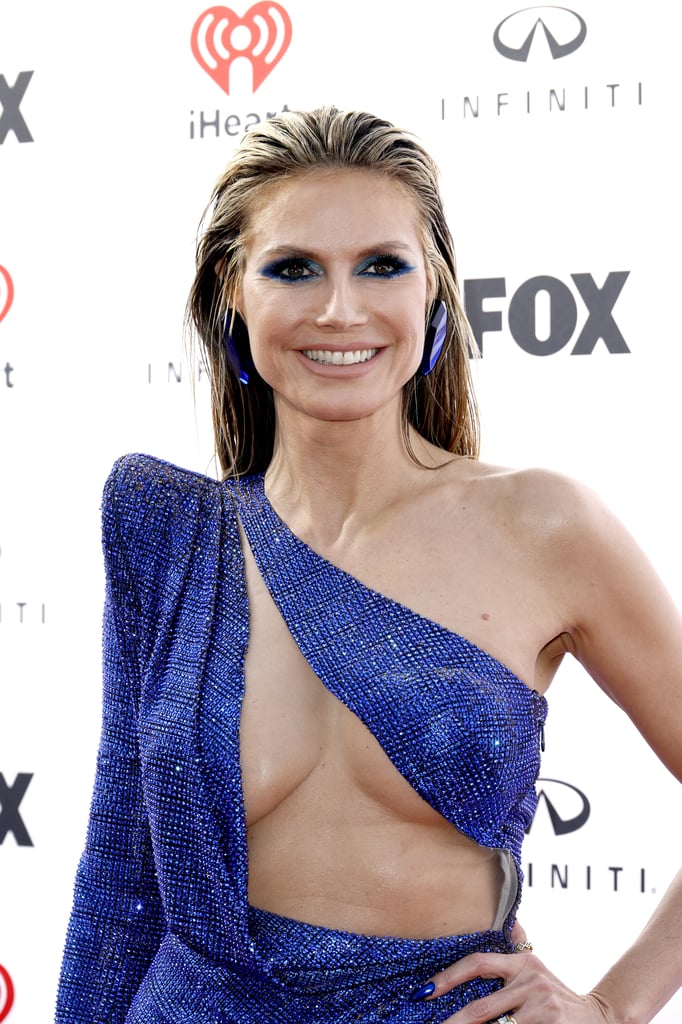 The supermodel went all-out with her monochromatic blue look, with navy chrome nails that matched her glittery gown, paired with perfectly on-trend "siren eyes." [17]
Bebe Rexha's Pam Anderson Updo
Rexha showed up to the red carpet with a messy, Pam Anderson-inspired updo [18], which has been a big trend this year.