As POPSUGAR editors, we independently select and write about stuff we love and think you'll like too. If you buy a product we have recommended, we may receive affiliate commission, which in turn supports our work.
Come Winter, who doesn't love to douse themselves in the season's quintessential scents? They're familiar, sometimes calming, and oh so festive. This season, however, we're trading in warm and fuzzy apple cinnamon-y scents for ultraluxe and fancy jasmine.
Jasmine strikes the right balance of musky and floral, making it sophisticated, universally wearable, and totally not overwhelming. So blow out that peppermint candle we know you already started burning, and add this aroma to your beauty stash immediately. Not sure where to start? Read on for 12 editor-approved products that'll infuse your entire aura — hair, skin, and face included! — with relaxing vibes. You'll even find one of them in our Limited Edition Winter Women's box.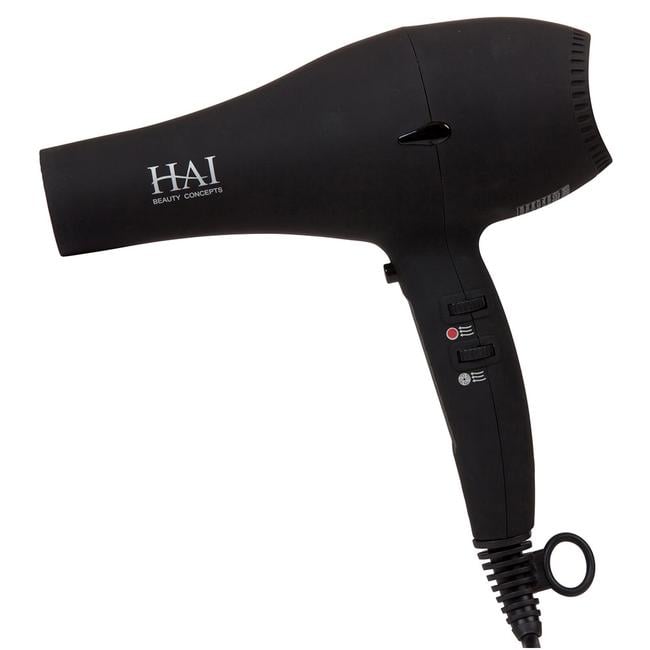 Hai Beauty Concepts Stylset Professional Dryer
"This is not a drill! This hair dryer ($140) actually blows a jasmine scent into your hair. This fragrance perk definitely makes the 20-minute process more bearable — and relaxing! — for me. And yes, my hair takes that long! The dryer also has blue UV light therapy for added hair- and scalp-conditioning benefits." — Lauren Levinson, senior editor, Beauty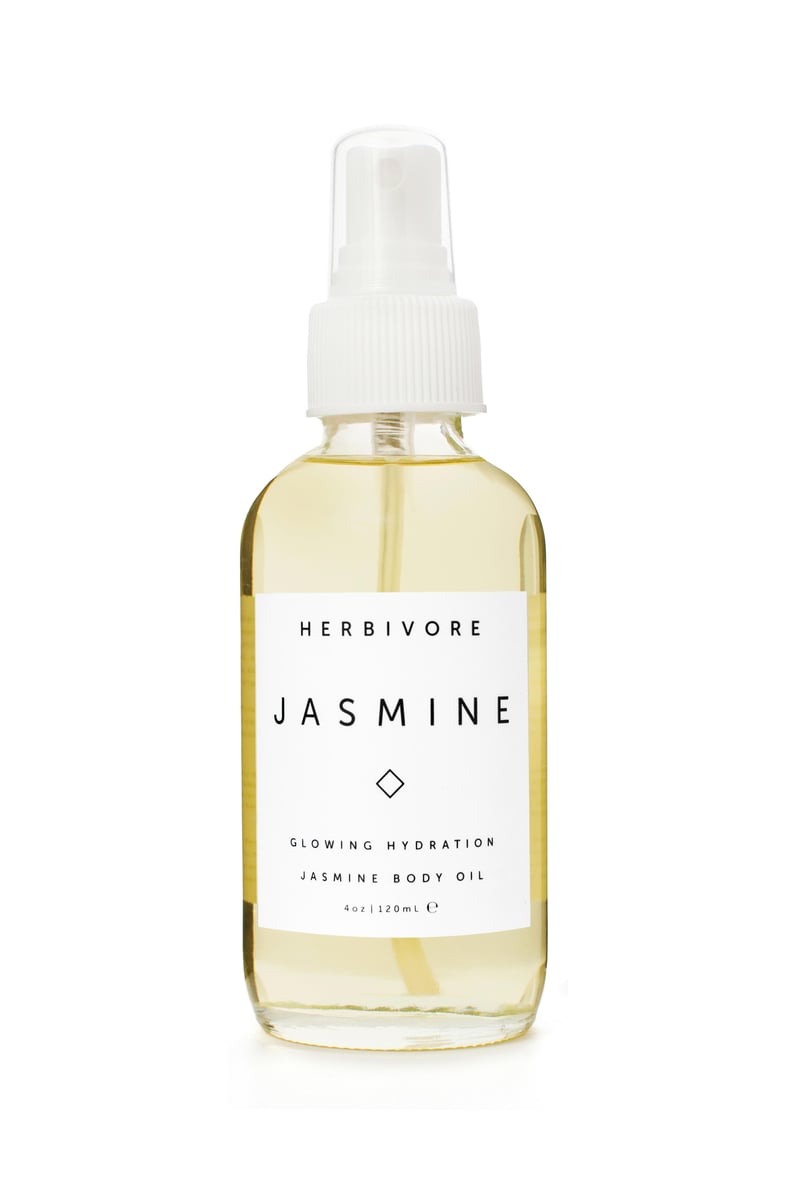 Herbivore Jasmine Body Oil​
"As someone with naturally oily skin, I never quite understood the hype behind face and body oils — even as a beauty girl. But as a preview to the Limited Edition Winter Women's box, this minimalist-chic glass bottle arrived at my desk. The jasmine aroma in Herbivore's Jasmine Body Oil ($44) was SO intoxicatingly good that the risk seemed worth it. Now I use this every time I step out of the shower while my skin is still slightly damp. It even makes my apartment smell amazing; hours after I applied it, my roommate thought I was burning a candle!" — Carrie Carrollo, assistant native beauty editor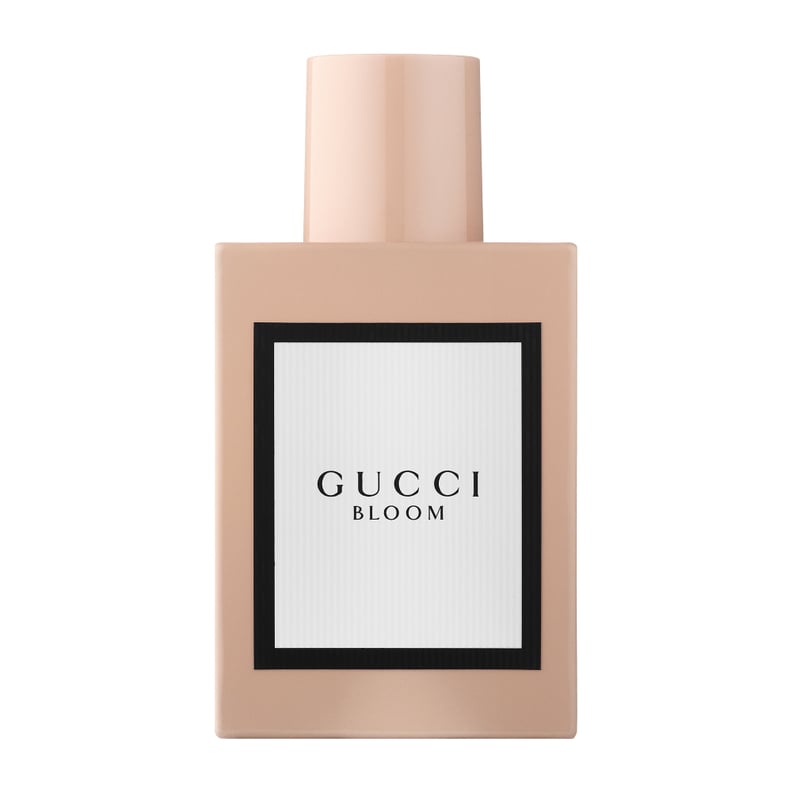 Gucci Bloom Eau de Parfum
"There's just something about jasmine fragrances that have always drawn me in (and if this roundup says anything, I'm not alone!). That being said, when I first smelled the new Gucci Bloom ($72-$124), I was totally hooked. There's something about this floral blend that settles as a powdery musk on my skin. It's honestly so intoxicating and addictive." — Amanda Murray, senior native style editor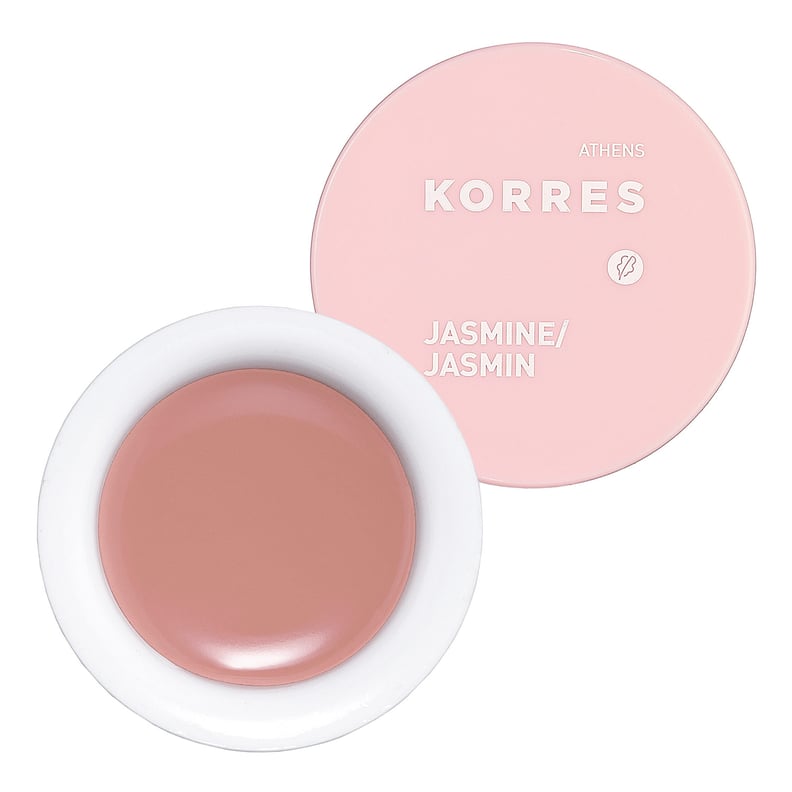 Korres Lip Butter in Jasmine
"Leave it to the token Greek girl to sing the praise of this Athenian brand. I promise it's not idol worship: whenever I wear this lip balm ($12), not only does my pout stay hydrated, but I always get compliments on its soft, baby-pink color. People are always amazed to hear that it's a balm, not a bullet, that gives off such a glossy shine. " — Alaina Demopoulos, editorial assistant, Beauty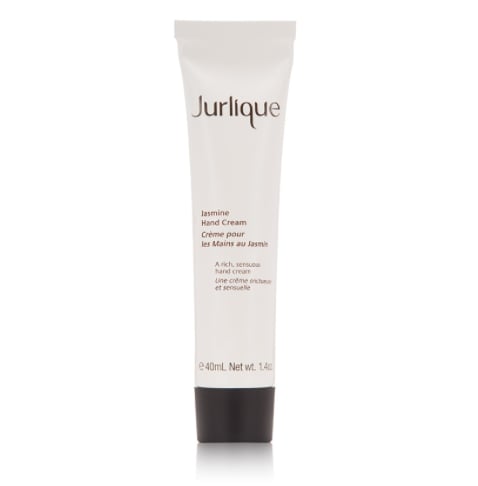 Jurlique Jasmine Hand Cream
"I'm a bit obsessive when it comes to applying hand cream. I keep them by my desk to put on after washing my hands or randomly throughout the day. This Jurlique ($19) one stands out among the rest for its jasmine scent and ultramoisturizing effect boosted with aloe vera and vitamin E." — Kristina Rodulfo, editor, Beauty
Tom Ford Jasmin Rouge
"I hate about 95 percent of fragrances — they all seem too powdery, too sugary sweet, too headache inducing — but that hasn't prevented me from curating an eclectic collection of solid standbys over the years. Tom Ford's Jasmin Rouge ($230-$595) is my cozy, Winter go-to. It's more musky and deep than the average floral scent, which makes me feel sophisticated when I spray it on. Pro tip: I also got the Jasmin Rouge bar of soap ($38) and put it in a wallet-sized dust bag in my top dresser drawer to make my underthings smell nice." — Joanna Douglas, senior native editorial director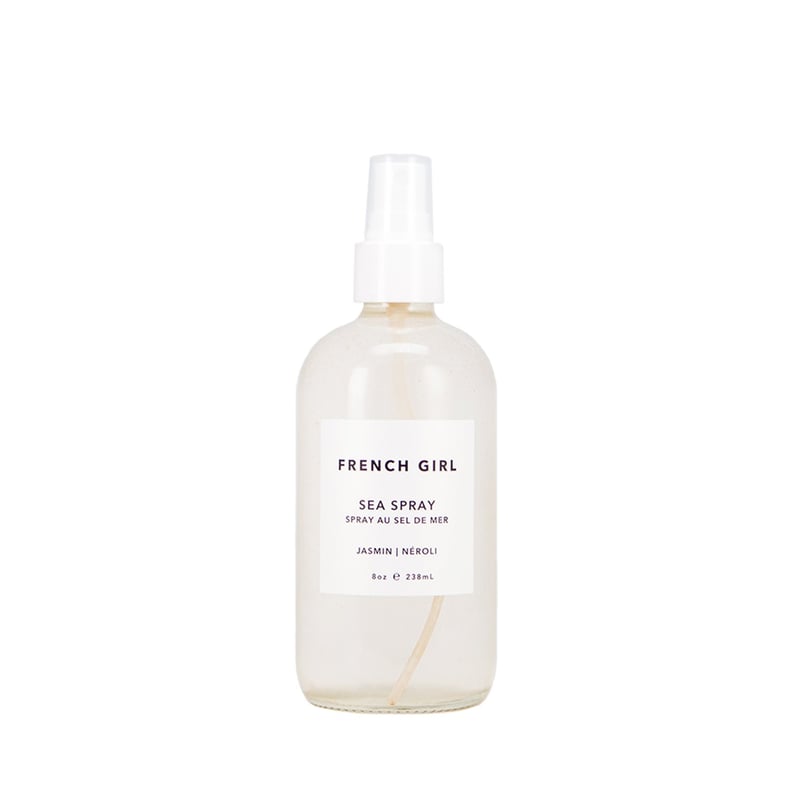 French Girl Sea Spray​
"What is more French-girl chic than a jasmine-infused sea salt spray ($26) for hair texture? When I let my hair air-dry, I can add many mists of this, and my strands don't feel crunchy. It leaves me with ropey beach hair — and of course, an intoxicating jasmine fragrance." — LL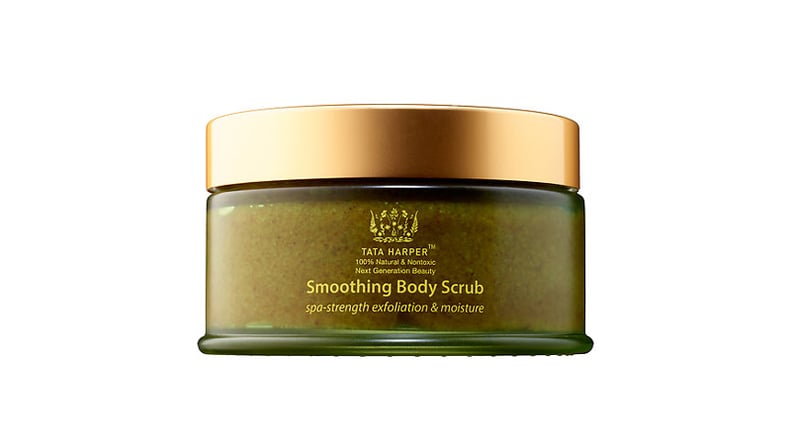 Tata Harper Smoothing Body Scrub
"Most scrubs are too harsh for my dry, sensitive skin, but the Tata Harper Smoothing Body Scrub ($75) works into a creamy lather that actually hydrates. The icing on the cake is the natural jasmine scent — no artificial fragrances here!" — JD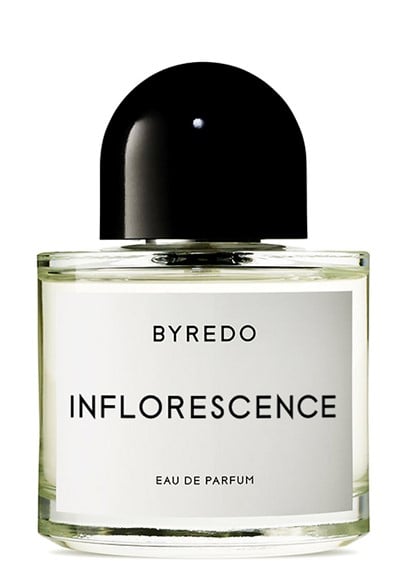 Byredo Inflorescence Eau de Parfum
"Jasmine is my favorite note, so I'm drawn to anything that has it, whether it's a fragrance, a candle, or tea. The Byredo fragrance ($150) initially drew me in because of the packaging, but it's the scent that got me hooked. It has base notes of fresh jasmine, and I love that it isn't overly floral — or overly strong. It's light and fresh!" — Stephanie Nguyen, associate native fashion and beauty editor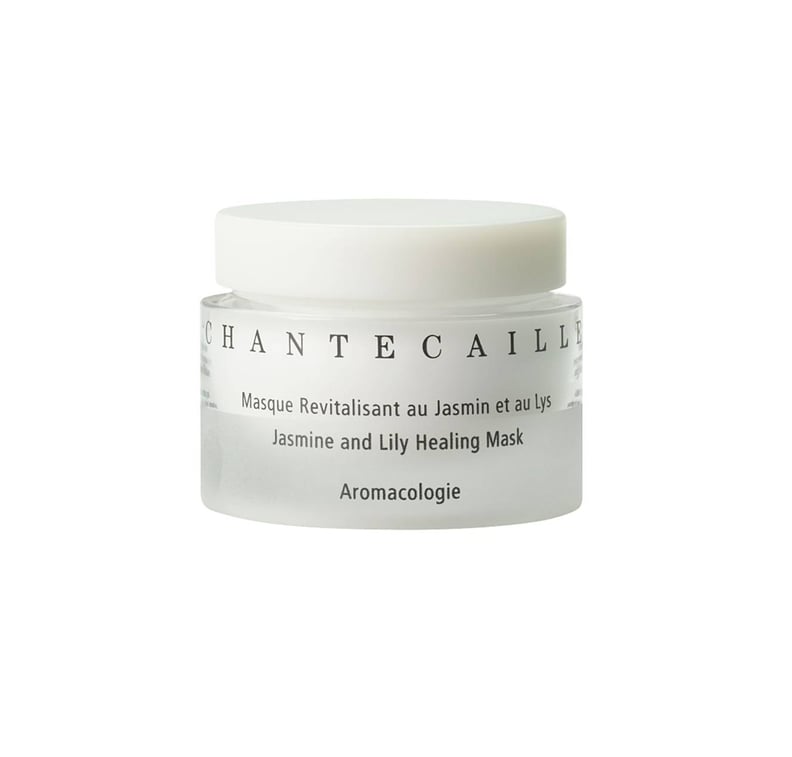 Chantecaille Jasmine & Lily Healing Mask​
"I would like to say that I use this moisturizing, soothing mask ($84) in between my flights around the world to very fancy places, but in reality, it's my Sunday morning hangover cure. It applies cool on the skin, which instantly wakes me up and gets me out of bed in time for brunch when I'd much rather hit snooze. On days when I break the cardinal beauty sin of going to sleep with my makeup on (eek!), the jasmine in this cream works to undo that damage and brighten my skin. I may not be a responsible adult just yet, but at least this chic French-girl mask has my back." — AD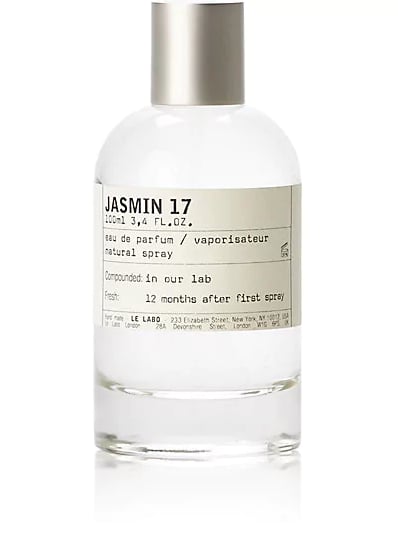 Le Labo Jasmin 17​
"I know Santal 33 is THE Le Labo fragrance for starters, but as someone who grew up with a sentimental attachment to jasmine flowers (they're abundant in my parents' native Philippines), I had to go with Jasmin 17 ($265). I didn't even really sit with the scent before deciding to get the bottle — I just knew I'd fall in love right away. And I was right. It's as close to smelling like the real thing as you can get without wearing a literal wreath of jasmine flowers around your neck." — KR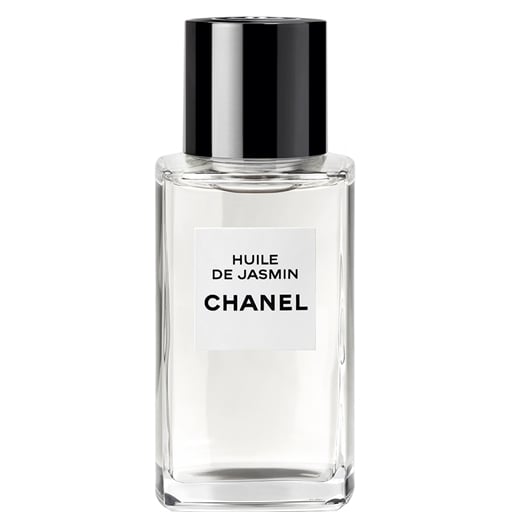 Chanel Huile de Jasmin​
"This luxe oil ($120) smells light and fresh — just like the gardens in the South of France. (I've been blessed to visit Grasse, France, where Chanel harvests jasmine flowers for Chanel No. 5, and the scent of this oil brings me back to that wonderful memory.) The actual consistency of the oil is not super greasy, so I will apply it to my face, hair, and body. It's so worth that hefty price tag!" — LL